Podcast: Play in new window | Download
Subscribe: Apple Podcasts | Android | Google Podcasts | Stitcher | RSS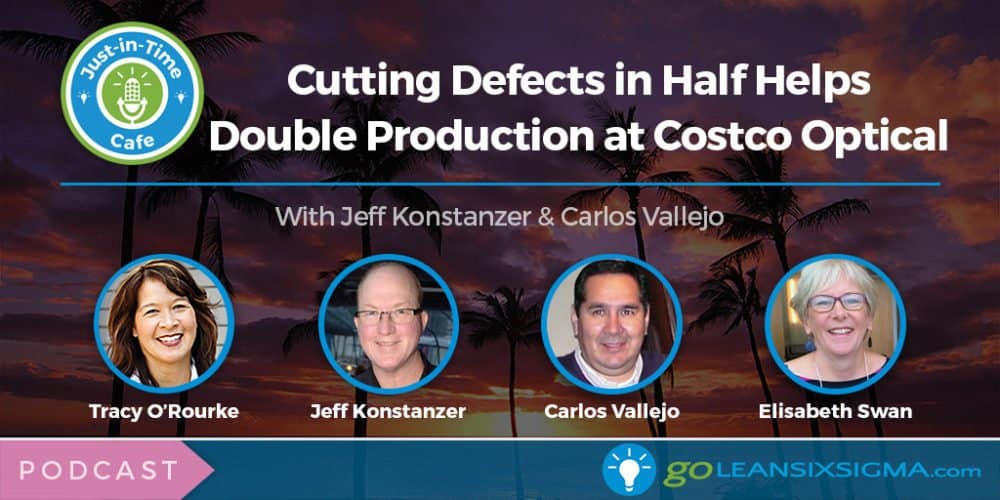 We've got a great menu brimming with brain food! In Today's Special, it's Tracy's interview with Jeff Konstanzer and Carlos Vallejo of Costco.
For this episode's Appetizer we'll cover an app that lets you know if anyone is paying attention to your emails. In The News, we find out how the State of Ohio made it 96% easier for nurses to renew their licenses and for The Printed Page, we'll discuss a book that gives you 12 ways to take advantage of your brain to do better at work, at school and at home. We're sure it involves coffee, so grab some and let's talk!
Timeline
2:04 Appetizer of the Day
7:31 In the News
11:16 The Printed Page
15:19 Coupon Code

Special coupon code for all of our awesome listeners: 20% discount on all of our online training!

16:45 Today's Special

Interview with Jeff Konstanzer (Director of Operations, Costco Optical) and Carlos Vallejo (Continuous Improvement Manager, Costco Wholesale Industries)

37:46 This Just In
---
Thanks for Listening!