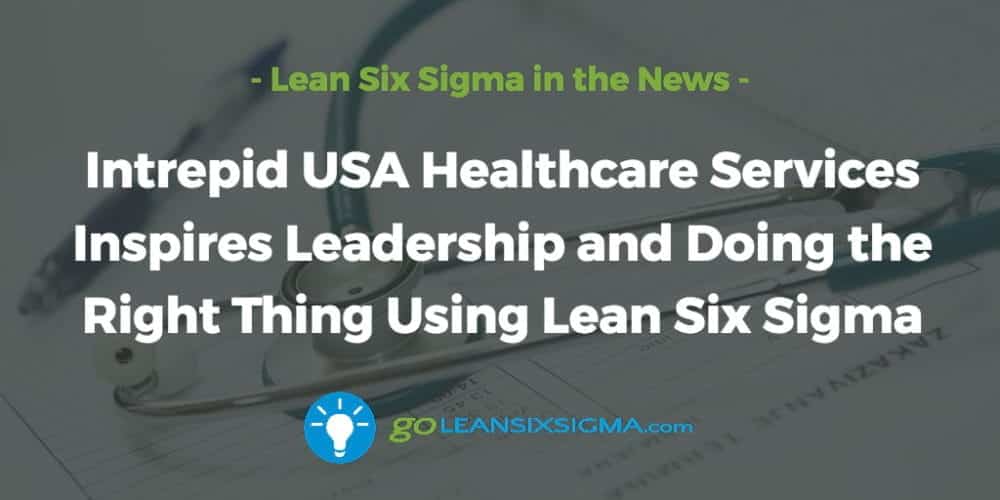 Intrepid USA Healthcare Services, the 10th largest US provider of affordable on-demand healthcare services, recently announces its commitment in providing a path to Six Sigma certification to all full-time employees.
"Our innovative approach to implementing the Six Sigma program has quickly ushered in a shift in culture that normally might take years," said Jonathan Fluhart, Senior Director of Technology & Process Excellence. With the ultimate goal of improving patient satisfaction, Lean Six Sigma Leaders within the organization oversee up to 10 DMAIC projects at a time. Having over 500 Lean Six Sigma certified employees, Intrepid has managed to gain an unprecedented advantage in the market place, seeing some completed projects reporting an increase of over 300% in efficiency.
Intrepid's CEO, John M. Kunysz, Jr., continues his credence in that using a 100% US based workforce has enabled the organization to sustain it's success through people that are servicing those where they have grown up, went to school, and worked there their entire lives.
For Intrepid, this top-down approach and ardent commitment to quality and reducing variability for patient outcomes will continue to thrive through not only its Lean Six Sigma efforts, but most importantly, through its people.