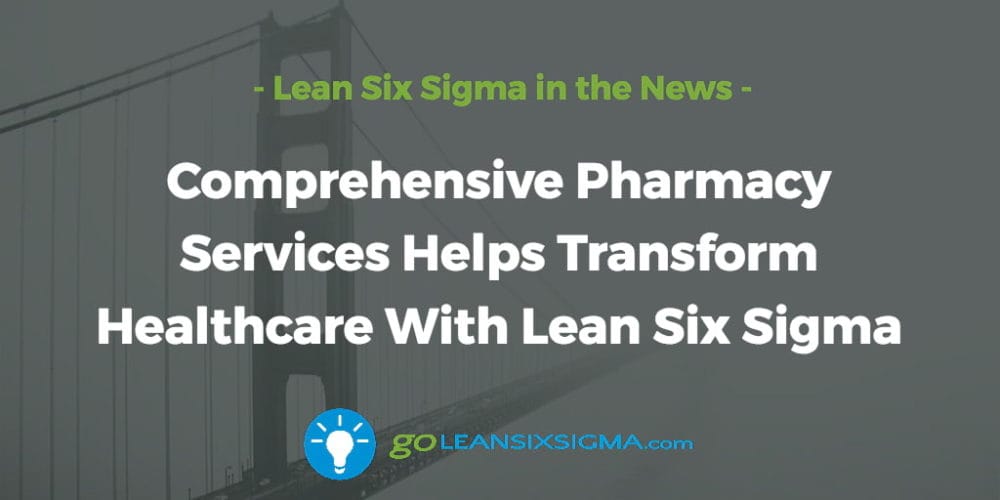 In the wake of a recent announcement by Comprehensive Pharmacy Services (CPS), the need for expanding and enhancing it's telepharmacy division arises to meet the ever growing requirements of hospitals, health systems, and retail pharmacies.
As healthcare continues it's shift from an inpatient to an outpatient service model, the new Telepharmcy facility is in position to help clients meet the growing needs for telepharmacy services to provide patients with direct access to pharmacists.
So how does Lean Six Sigma play a role? Pharmacists are trained in the Lean Six Sigma methodology, allowing CPS to assist clients in becoming more efficient and effective through their operation, and not just in processing medication orders.
Nurses on the frontlines are provided with direct access to pharmacists, resulting in fewer clinical errors and faster service.
"In the era of value-based care where healthcare providers are being paid for quality not quantity, our model is built around a team of pharmacy experts, working together from a central location," said Joeseph Calomo, Division President for CPS Telepharmacy.
Comprehensive Pharmacy Services continues to devote it's efforts to innovating processes and technology to equip their clients with the tools needed to be successful and ready to meet the demands of healthcare not only in the now, but in the future.