Lean Six Sigma helps improve both the private and the public sector. In this real-world application of Lean Six Sigma, GoLeanSixSigma.com Black Belt Jessica Shirley-Saenz, Project Control Manager for the City of San Antonio (TX) increases payments for street maintenance using the DMAIC methodology.
Executive Summary
Business Case
In April 2014, the City received complaints from on-call task order Contractors regarding how long it takes to receive payment for completing work on street maintenance projects. Contractors alleged that payments were taking longer than it use to, up to 30 or more days to receive. Consequently, if payments are delayed, Contractors and their subcontractors are not paid. If continued, Contractors would no longer bid on City projects which would delay the completion of street maintenance projects city-wide. If street maintenance projects are not completed this will negatively impact and potentially compromise the City's infrastructure – namely, its safety, transportation conveniences and accessibility.
Root Cause Analysis
Identified delays in efficiently processing task order payments was significantly attributed to:
Payments Rejected for Incorrect Quantities – Due to inconsistent, redundant and non-transparent documentation of approved quantities.
Delayed and Combined Payment Requests (Invoicing) – Due to invoices being submitted long after project completion, an additional review was being required to verify quantities.
Solutions Implemented
Implemented a tolerance threshold for quantity yield calculations to reduce number of rejects for disputed quantity amounts
Implemented new daily quantity process to centralize and standardize the documentation of daily quantities information
Updated the payment workflow so the City can invoice on behalf of Contractor to improve timeliness and eliminate the additional review of quantities
Project Results
Increased overall number of payments processed monthly for street maintenance task orders from an average of 97 payment requests to 116 payment requests
Reduced the overall number of rejected payments for disputed quantity amounts from an average of 17 rejects to 12 rejects
Reduced the overall percentage of rejected payments for disputed quantity amounts from 58% ($21.6 million) to 42% ($15 million)
Graphical Display of Improvement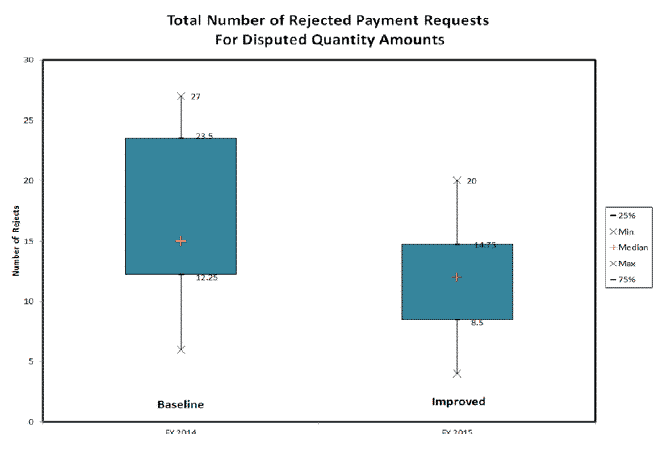 Operational Definitions
City Fiscal Accountant: Responsible for the review and approval of task orders and invoices; and creation as well as closure of Task Order Purchase Orders in the City's financial system (i.e. SAP).
City Inspector: Responsible for inspecting the work Contractors perform to ensure consistency with contract drawings and specification. Inspects the work as acceptable, documents construction quantities and approves payment.
City Project Team: Consists of City's Project Manager (PM) (customarily, an Engineer) and Project Team. Oversees the work Contractors perform, is consistent with the contract drawings and specifications, affirms the completed work as acceptable, submits task orders and approves payment.
Contractor: Responsible to perform construction work as defined by the contract drawings and specifications.
Payment Request: A PRIMELink form used by the Contractor or City to bill (i.e. invoice) on behalf of the Contractor for work completed.
PRIMELink System: A hosted enterprise capital improvements project portal system. It manages the electronic routing and storage of capital project documents such as Task Orders, Invoices, Payment data and all other associated project documents (i.e. change orders, contracts, plans, RFIs, submittals, etc…).
Quantities: Refers to the itemized list of work, materials and any cost related items supplied by the contractor in order to complete the requested work. Actual billable quantities are verified by a City inspector and included in the Payment Request so the Contractor is paid for those items.
Task Order: A PRIMELink form used by the City to authorize work consistent with the scope of the contract and within the existing contract dollar authorization. It is needed to create a Purchase Order (PO) for work to be completed
TCI: Transportation and Capital Improvements Department (TCI) oversees and directs the development and maintenance of the publicly owned infrastructure of the City of San Antonio.
Project Details
Define
Problem Statement
On-call task order Contractors are complaining about how long it takes to receive payment after completing work on street maintenance projects.   The average standard processing time is 13 days, if all of the quantities are correct and scope of work is pre-approved prior to the start of work.
Goal Statement
The goal is to increase the number of payment requests processed by decreasing the number of rejected invoices for disputed quantity amounts by 10%  or more by the end of 4th Quarter in FY 2015 (September 2015) .
Scope
In Scope: Street Maintenance City Construc tion Task Order Contracts, Process Steps (Including Task Order, Payment & Associating Processes), System Upgrades
Out of Scope: Street Maintenance Utility (Electric, Gas or Sewer) Work Task Orders
Business Case & Benefits
Improved timeliness of payment requests to Contractors will result in more timely payments to Subcontractors and restore Contractors' confidence with the City's invoicing process (as more reliable).  Which will translate to Contractors wanting to continue to bid on City street maintenance projects; and, allow the City to release funds that would otherwise remain encumbered delaying completion of other projects.
Team Members
Executive Sponsor

Mike Frisbe, TCI Director

Project Champions

Anthony Chukwedolue, TCI Streets Asst. Director
Debbie Racca-Sittre, TCI Support Services Asst. Director
Razi Hosseini, TCI Project Delivery Asst. Director

Project Manager
Core Team Members

Contractors
Fiscal
PRIMELink Manager
TCI Streets Engineering Project Teams
TCI Inspectors
Project Timeline

SIPOC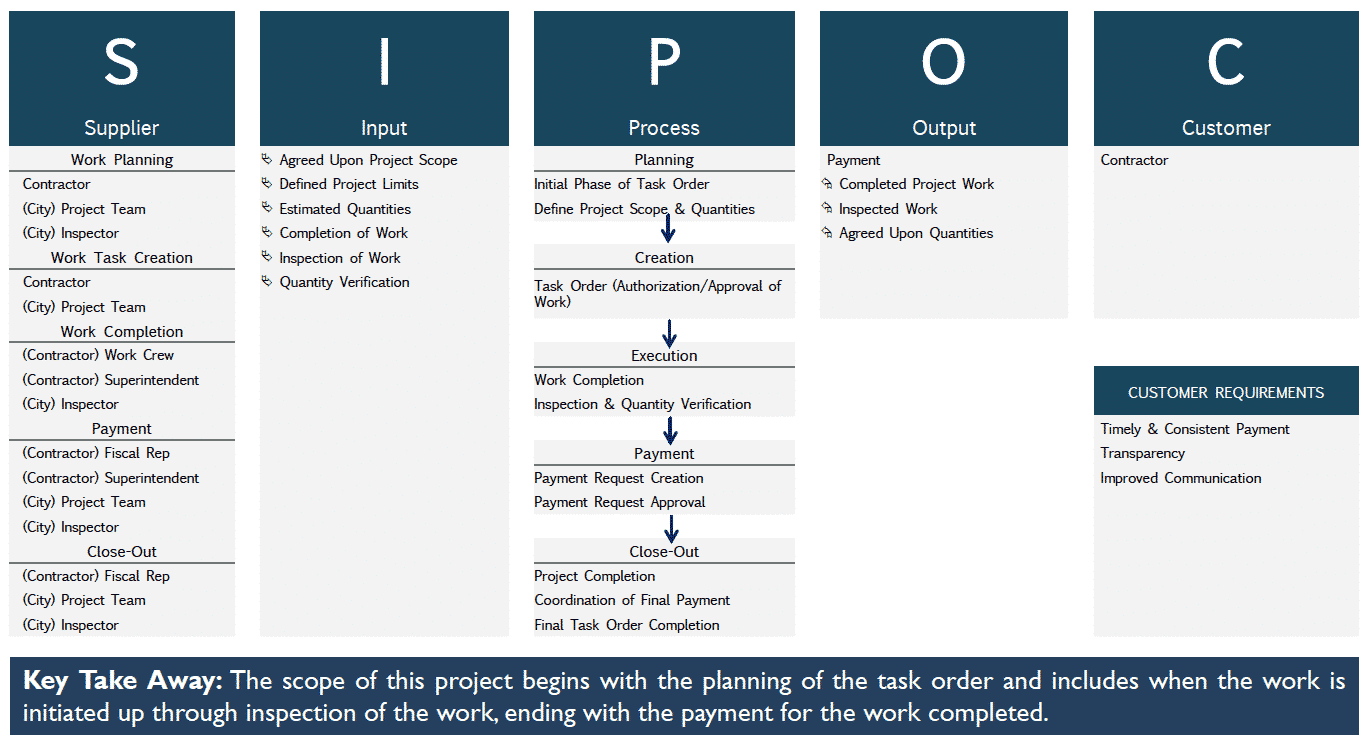 Voice of the Customer
Payments should be processed within 13 days or less
Require the task order must be processed prior to work start
Quantities are documented and accessible daily and agreed upon daily
Should have ability to generate an Payment Request with approved quantities only and pend disputing quantities until resolved
Establish a consistent and standard process to document and provide quantity information to City staff and Contractor
Measure
Data Collection Plan
Baseline Measures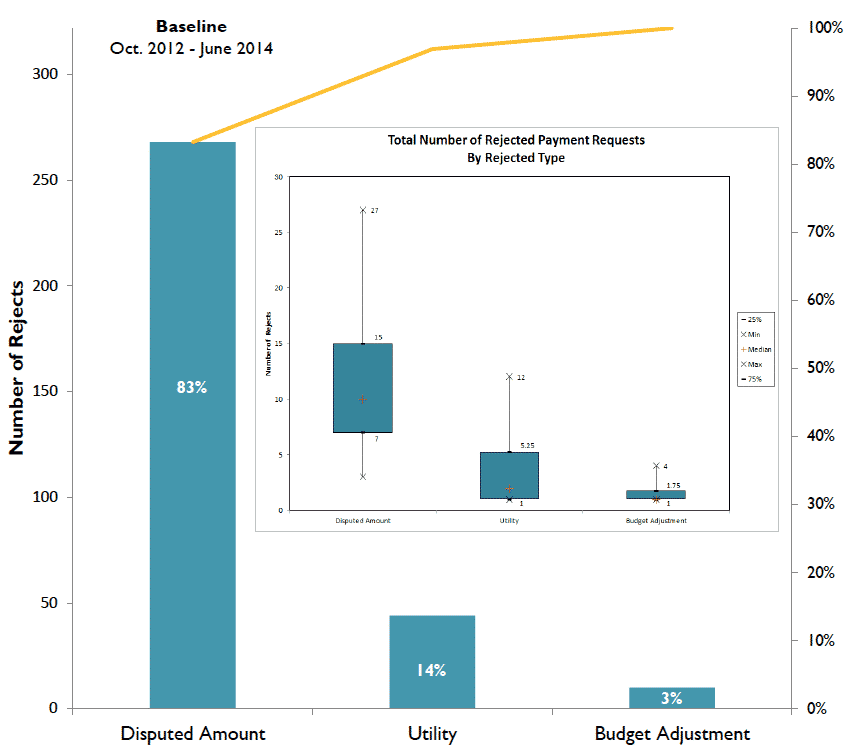 Analyze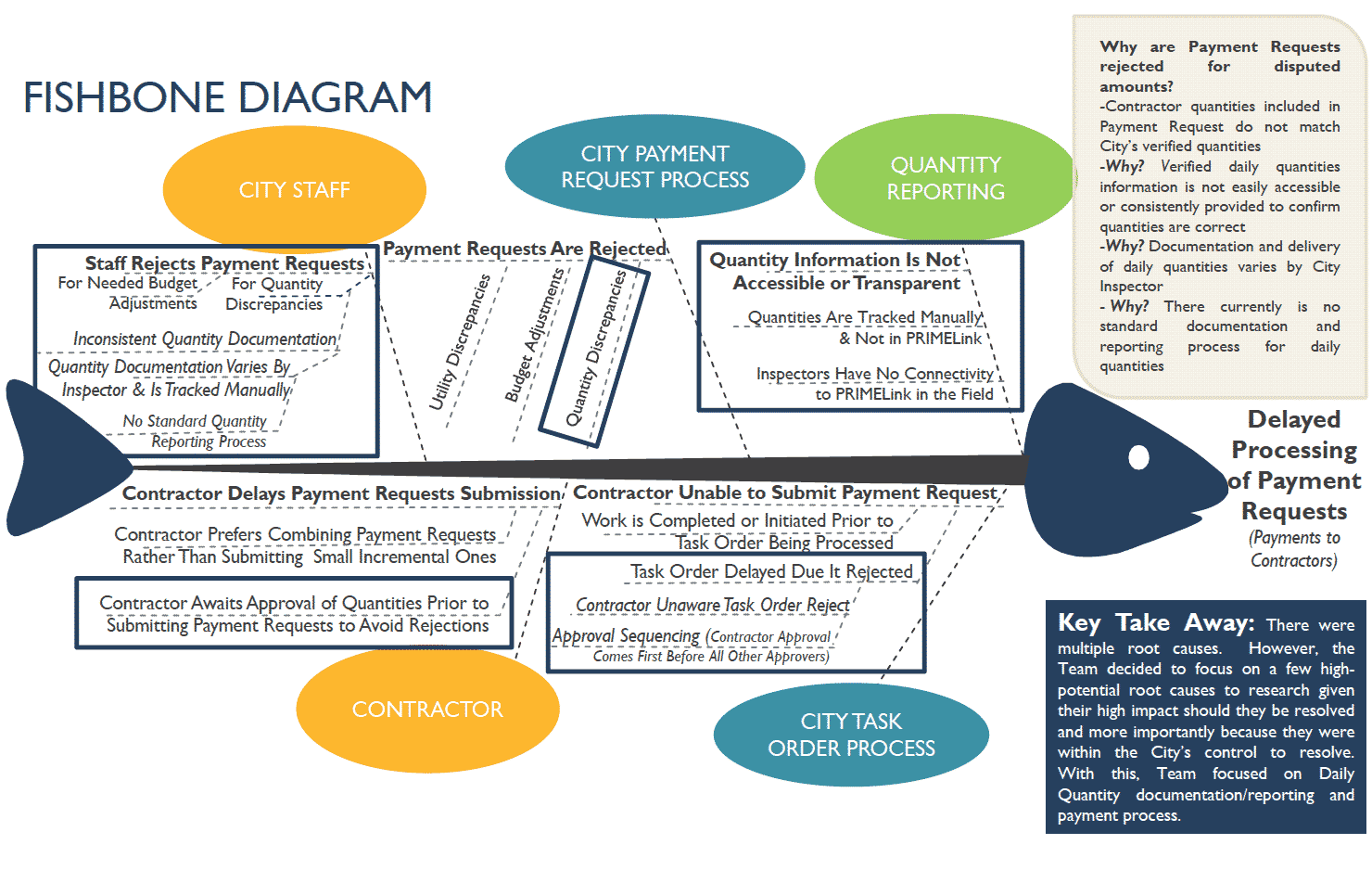 Hypothesis Statements
Total payment processing time is taking longer than it use to
There are more payment request rejects than there used to be
Number of rejects seems to be higher for certain reject reasons
Improve
Update task order PRIMELink workflow (i.e. enabled the copy furnish feature to include Contractor on rejected task orders)
Update payment request PRIMELink workflow (i.e. added the City as a Payment Request submitter)
Implemented 5% tolerance threshold for quantity yield calculations
Established connectivity to PRIMELink for Inspectors in the field (i.e. facilitated the purchase and exchange of i-pads for laptops for all TCI Inspectors)
Implemented new daily quantity log documentation and reporting process
Implemented City initiated payment request (invoicing) process
Before & After Payment Request Rejects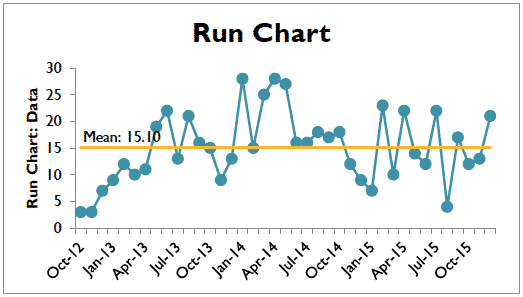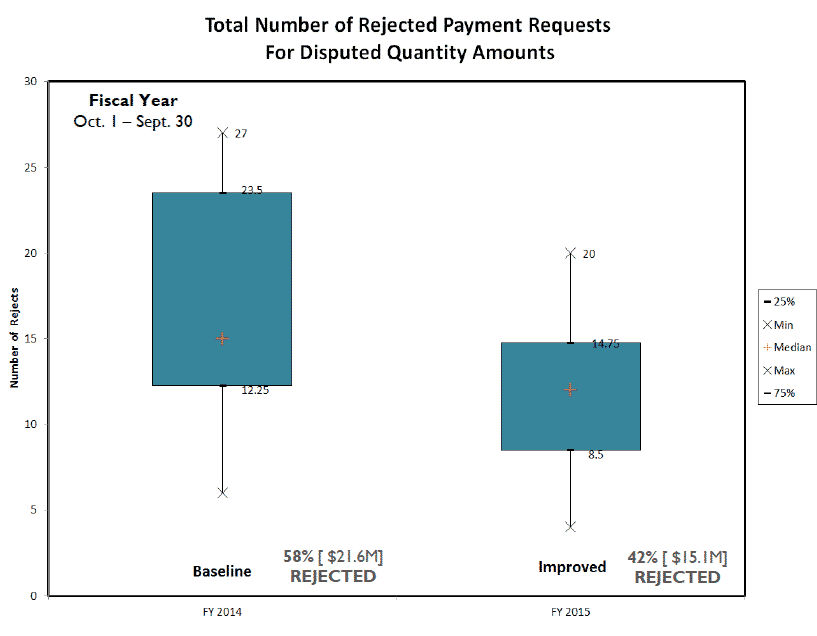 Control
Monitoring Plan

Response Plan

Next Steps
Extend: Roll out daily inspection quantity and invoicing process for all other capital construction contracts
Sustain: Continue to retrieve feedback from process owner, staff and contractors.  Follow through and review monitor and control plans.
Collaborate: Coordinate with local utilities to have them begin utilizing new daily inspection quantity and invoicing process for utility work on City projects
Improve: Continue quarterly meeting with process owners and users to access process progress, identify ways to improve and address any associated issues.
Project Storyboard