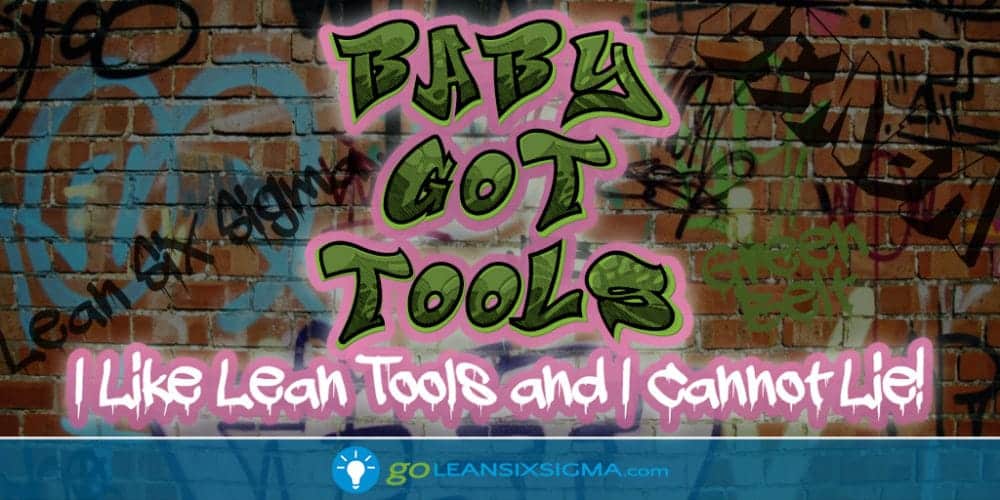 Working with your improvement teams on Lean Six Sigma projects can be stressful and challenging. Our approach? Have some fun! Enjoying the process helps make the experience for you and your teams much better by improving morale – which can make your Lean Six Sigma project more successful.
Here's a spoof we did on the old hip-hop/rap classic "Baby Got Back" by Sir Mix A Lot! We hope you enjoy it and it inspires you to have some fun with your teams!
I like Lean Tools and I cannot lie…
Baby Got Tools!
Oh my god, Betty, Look at that line!
It is so big! It's like the holidays at Walmart! I don't understand why they don't fix it.
I only came here for one thing and now I have to wait a really long time because the line is way out there. That is so annoying. OK?
That line is just so BIG. I don't have time to stand a-round. It's so out there. GROSS! LOOK! That is just so, BLAH!
I like Lean Tools, and I cannot lie
Your sensei can't deny
A poor process with a ton of waste
And a problem in your face
You get sprung! Wanna do your Gemba
You see the worker dilemma
Upset employees start swearing
I'm hooked and I can't stop caring
Oh baby, I want to get wit'cha
To be a process fixa
My sensei tried to warn me
But waste makes me so angry
Oohh! See you scratchin' your chin
And you're headed for a tail spin,
Well, use me, use me
Cause you ain't just an average worker bee
I see you scrambling
The heck with the stressin'
We met, we sweat,
We got it runnin' like a turbo vette
Employee morale was shrinkin'
Under that old school type of thinkin'
and if bosses start to backtrack
that's gonna make everyone yak
So, senseis (yeah) senseis (yeah)
Have your pupils kicked some butt? (heck yeah)
celebrate it (celebrate it) celebrate it (celebrate it)
celebrate that good stuff!
Baby got tools!
Do you have any fun spoof songs for process improvement? Please share them in the comments and check back on this post in the coming months for an upcoming contest where you can win a free Green Belt!