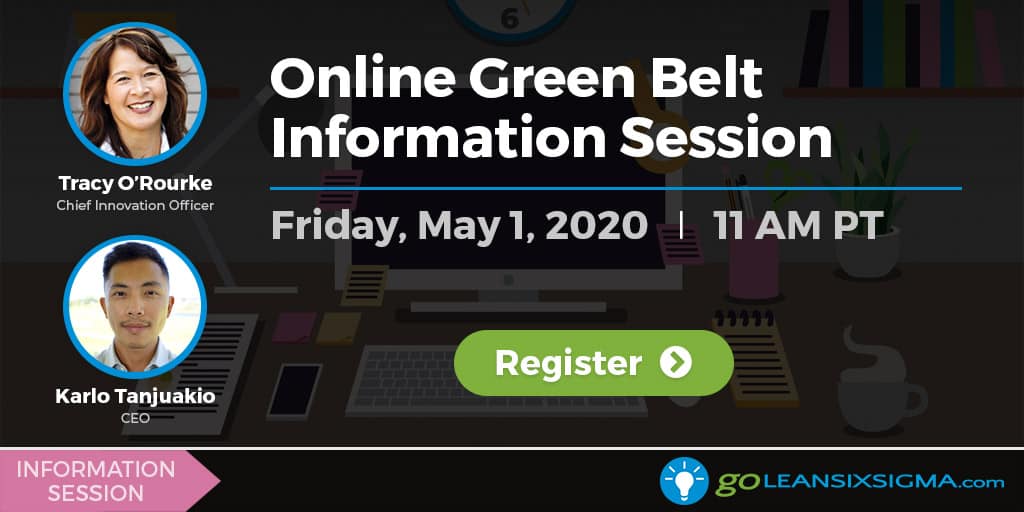 Want to get your Green Belt, but still have questions? Ask our CEO, Karlo Tanjuakio, and Chief Innovation Officer, Tracy O'Rourke, in a live 1-hour session and get the answers you need!
---
Agenda
What is Lean Six Sigma?
What do Green Belts do and why are they so valuable?
What should you look for in a training & certification provider?
---
Be sure check out our Green Belt page after the webinar to learn more and register for our

Green Belt Training & Certification

!