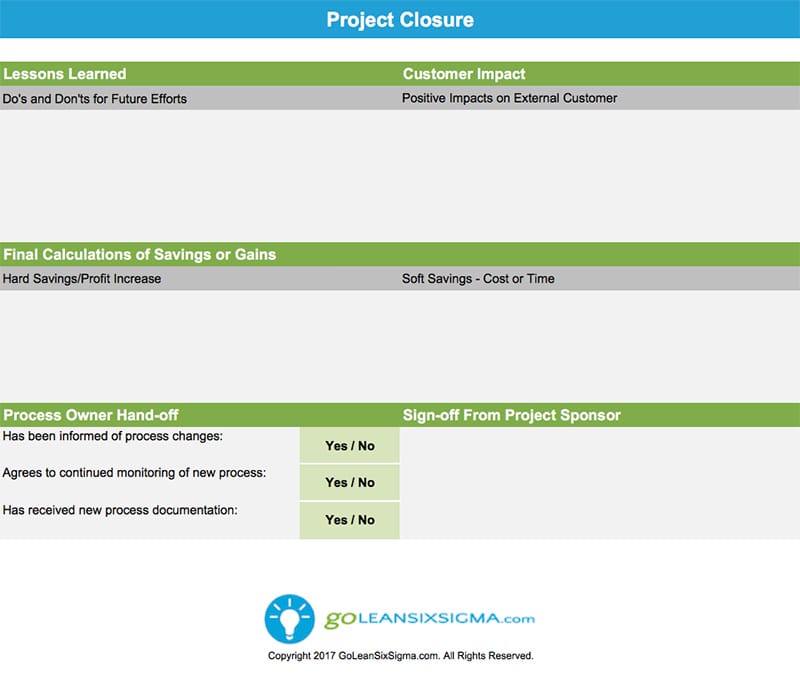 What is the Project Closure Template?
The Project Closure Template captures the final thoughts, observations and measurements of an improvement project. This is where a team notes their lessons learned, hard and soft savings and whether the Process Owner is prepared to monitor and maintain the updated process.
---
To learn how to use the Project Closure Template and how to apply Lean or Six Sigma, check out our

Green Belt

and Black Belt Training & Certification!