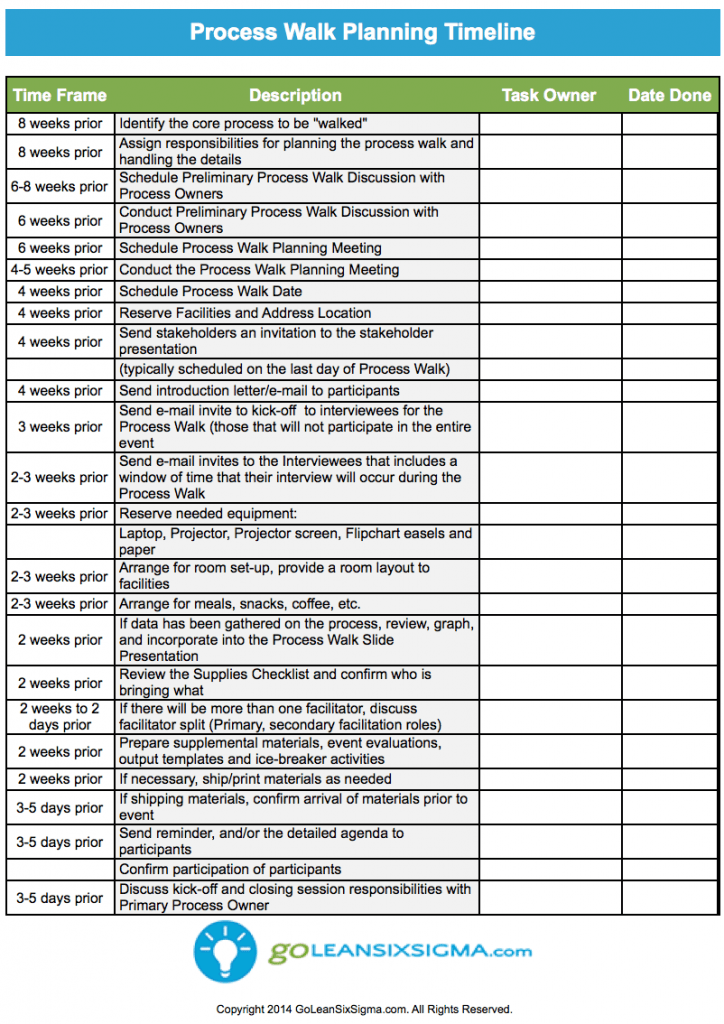 What is a Process Walk Planning Timeline?
The Process Walk Planning Timeline is a template to help organize preparation activities for conducting a Process Walk. The document includes a timeline, description of activities to be completed prior to an event, and a standard Process Walk agenda.
---
To learn how to use the Process Walk Timeline Template and how to apply Lean or Six Sigma, check out our Free Lean Six Sigma Yellow Belt Training, Green Belt Training or Lean Training.