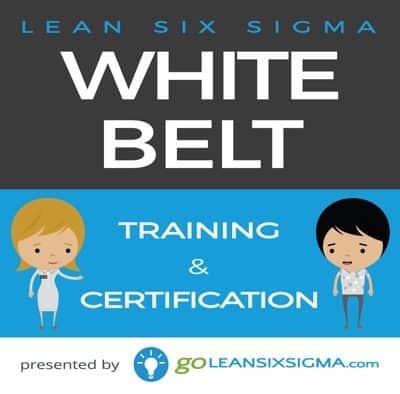 ACCESS ON YOUR
SMARTPHONE & TABLET
The Quickest, Most Effective Way to Introduce Lean Six Sigma
Our free 1-hour White Belt Training will help you understand what Lean Six Sigma is and why organizations use it.
This engaging course draws on 25 years of success helping the world's leading organizations create happier customers and save millions of dollars.
Training is FREE
1 hour, self-paced, completely online
Accessible on computers, tablets and smartphones
Globally recognized (1 PDU)
White Belt Learning Objectives:
List the basic concepts and principles that underlie Lean Six Sigma improvement methods
Describe the history of Lean and Six Sigma
Distinguish between Lean and Six Sigma
List the benefits of using Lean Six Sigma
Define the roles involved in Lean Six Sigma
Recognize the 8 Wastes of processes
White Belt Certification Includes:
Exam: 20 multiple choice questions (unlimited re-takes)
PDF Certificate to add to your LinkedIn profile
Membership to our White Belt Certified Group on LinkedIn
Frequently Asked Questions (FAQs):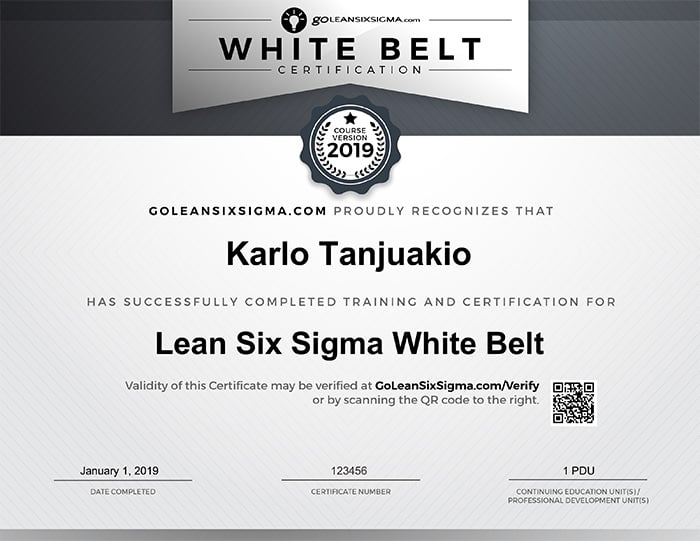 Discounted price for
Go-Getter Members
will be reflected in your Cart.
Please make sure you are logged in
to see your discounts.
– STEP 1 –
Start your free training:
– STEP 2 –
Get certified for $49 by clicking the "Get Certified" button above.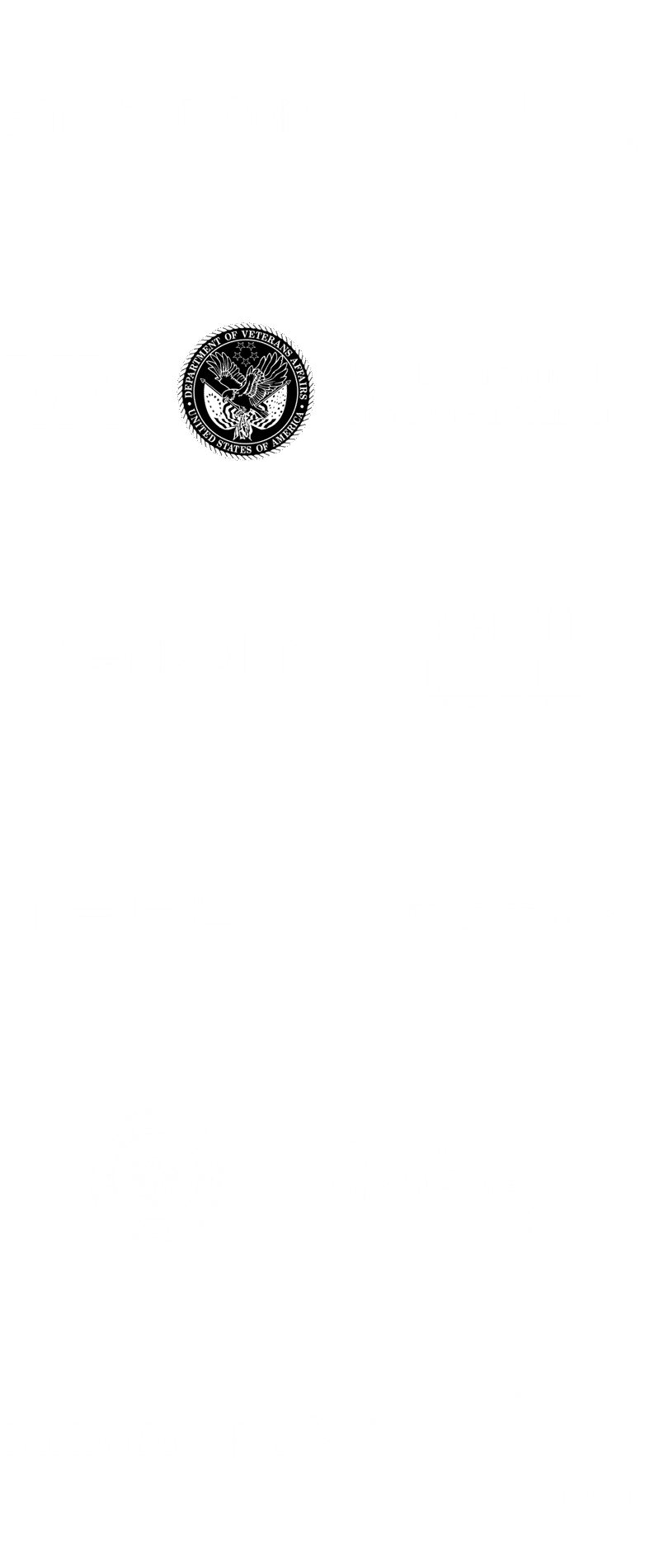 You'll Love Learning With Us
Register today and you'll learn how to solve problems and improve processes using Lean Six Sigma – in any industry or function.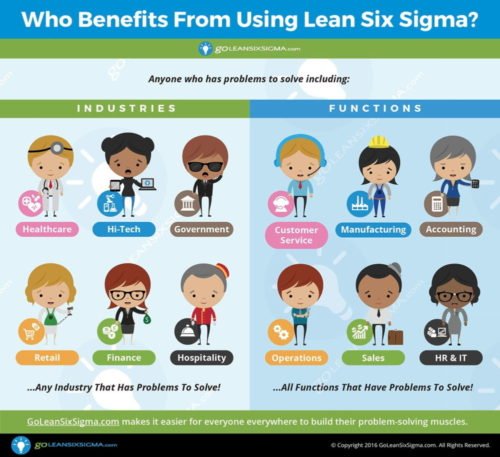 Simple
We've simplified Lean Six Sigma to make process improvement easier – while still covering a comprehensive body of knowledge.
Fun
Enjoy learning in an engaging environment with plenty of games and examples that helps ensure effective knowledge transfer.
Practical
Save time by learning how to use the most valuable Lean Six Sigma concepts and tools and begin improving right away!
Ready to Start Improving?
Interested In Another Course?
Select a course below to learn more.
Lean Six Sigma White Belt Training Reviews
Lean Six Sigma White Belt Training & Certification
Average rating:
471 reviews
Feb 7, 2019
Great dynamic format, usable interface and I have already applied the knowledge.
Feb 5, 2019
This training was easy to use, understand and complete successfully. A great foundation for learning Lean Six Sigma.
Feb 4, 2019
This program is very helpful. I found it to be very informative and user friendly.
Feb 2, 2019
Excellent introduction to the LSS process. Very informative yet easy to follow. Look forward to the "yellow" belt training
Jan 31, 2019
easy to follow, very good information, great start
Jan 30, 2019
Excellent introduction to the LSS process. Very informative yet easy to follow. Look forward to the "yellow" belt training
Jan 26, 2019
Very good white belt course - excited to move on to yellow!
Jan 25, 2019
I enjoyed the training and the certification process a lot. I learned and had fun!
Jan 22, 2019
good introduction to six sigma
Jan 21, 2019
White Belt Training is a great introduction to Lean Six Sigma.