The Quickest, Most Effective Way to Introduce Lean Six Sigma
Our free 1-hour White Belt Training will help you understand what Lean Six Sigma is and why organizations use it.
This engaging course draws on 25 years of success helping the world's leading organizations create happier customers and save millions of dollars.
Training is FREE
1 hour, self-paced, completely online
Accessible on computers, tablets and smartphones
Globally recognized (1 PDU)
White Belt Training includes:
What Lean Six Sigma is
Why organizations use Lean Six Sigma
White Belt Certification includes:
Exam: 25 multiple choice questions (unlimited re-takes)
PDF Certificate to add to your LinkedIn profile
Membership to our White Belt Certified Group on LinkedIn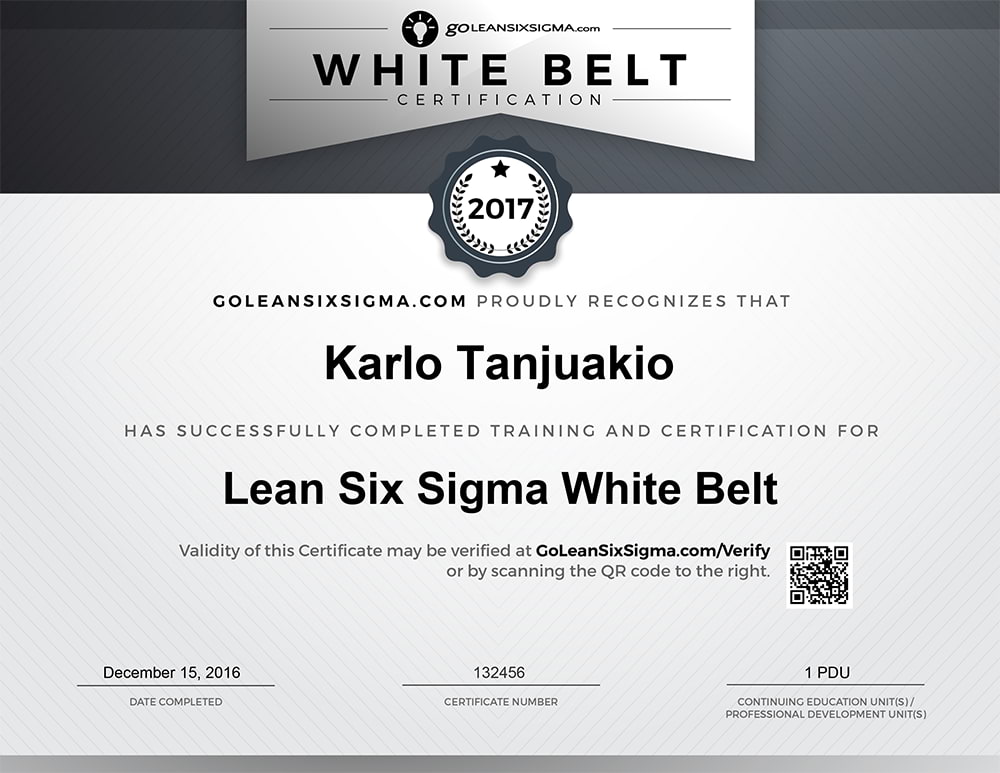 – STEP 1 –
Start your free training:
– STEP 2 –
Get certified for $49 by clicking the "Get Certified" button above.

You'll Love Learning With Us
Register today and you'll learn how to solve problems and improve processes using Lean Six Sigma – in any industry or function.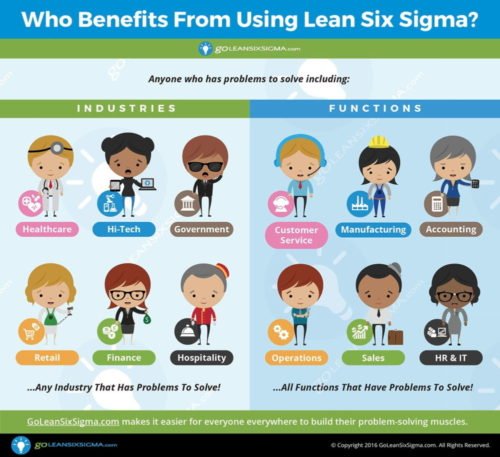 Simple
We've simplified Lean Six Sigma to make process improvement easier – while still covering a comprehensive body of knowledge.
Fun
Enjoy learning in an engaging environment with plenty of games and examples that helps ensure effective knowledge transfer.
Practical
Save time by learning how to use the most valuable Lean Six Sigma concepts and tools and begin improving right away!
Ready to Start Improving?
Interested In Another Course?
Select a course below to learn more.
Lean Six Sigma White Belt Training Reviews
Average rating:
173 reviews
Feb 9, 2018
This is great, quick, easy, user friendly. I'm excited to move on to the next level of learning and certification through this program.
Feb 9, 2018
Excellent and understandable training.
Feb 8, 2018
Quick and effective way to start the process.
Feb 7, 2018
Excellent first start
Feb 7, 2018
Well organized and delivered.
Feb 5, 2018
Very simple and informative.
Feb 5, 2018
excellent way to start the process.
Feb 4, 2018
Simple test while testing your understanding of the material.
Feb 3, 2018
Great way to introduce Six Sigma principles.
Feb 3, 2018
Great reading! Looking forward to more training!