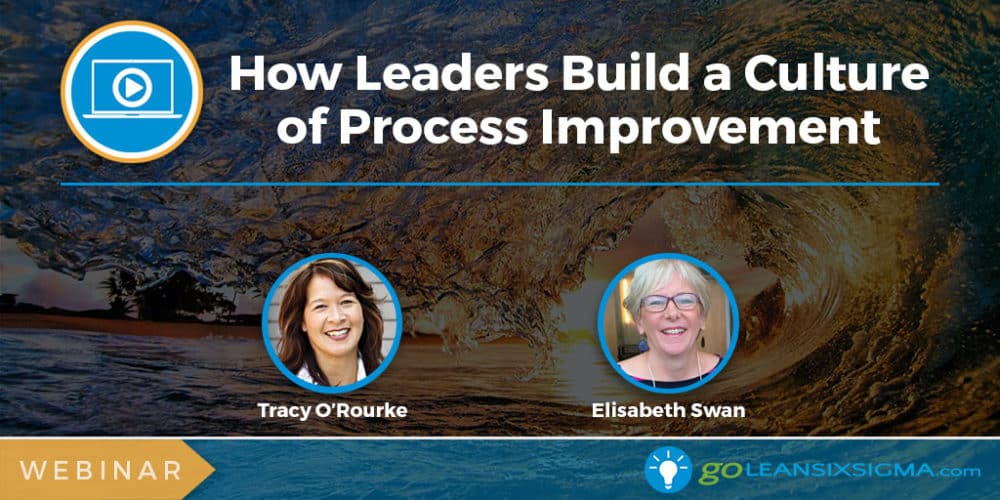 Tools are important for problem-solvers, but what about leaders? What do they have in their toolkit to help build problem-solvers?
In this webinar, we'll discuss actions, mindsets and tools leaders have to support and build a culture of process improvement!
---
Webinar Level
Date & Time
Date: Thursday, February 28, 2019
Time: 11:00 AM – 12:00 PM PST
Agenda
In this 1-hour webinar, we will cover the following:
The definition of a leader
The 4 components of a culture of continuous improvement
The role of the leader
How leaders build problem-solving cultures
---
View our upcoming webinars and join live so you can ask questions and let us know what you'd like to us to cover next. We're busy building new webinars all the time. And we're happy to know you're busy too – building your problem-solving muscles – keep it up!
Get Full Lean Six Sigma Training & Certification