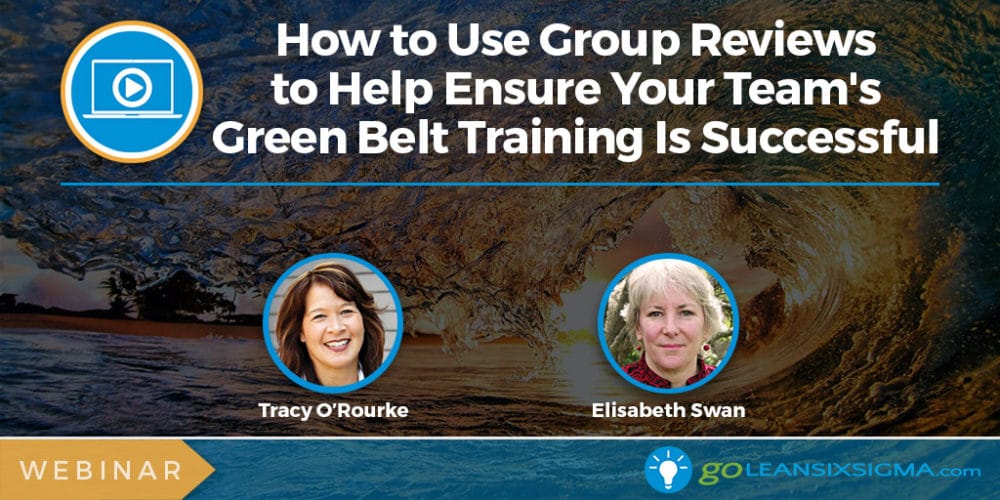 Online training can be very effective for learning especially with the flexibility to schedule self-directed work. However, when a group of employees are going through Lean Six Sigma training, how can a sense of community be maintained and how do we help keep learners on task? In this

introductory

webinar, we'll discuss a Do-It-Yourself approach to coordinating a group of Lean Six Sigma learners in an organization and build a cohort of learners by having internal meetings, creating a schedule, homework, activities, and project discussion.
---
Webinar Level
Date & Time
Date: Wednesday, June 28, 2017
Time: 11:00 AM – 12:00 PM PT
Agenda
Why group sessions enhance learning
How to coordinate a group of Lean Six Sigma learners to complete online training
Ground rules for group sessions to optimize student learning
Activities for each group session to enhance the online learning
---
Presenter
Tracy O'Rourke, Managing Partner & Executive Advisor
Tracy is a Managing Partner & Executive Advisor at GoLeanSixSigma.com. For almost 20 years, she's helped leading organizations like Washington State, Cisco and GE build problem-solving muscles with Lean Six Sigma to achieve their goals.
---
Past Webinars
---
Please keep an eye out for registration invitations which we'll share via email, LinkedIn, Twitter and Facebook!