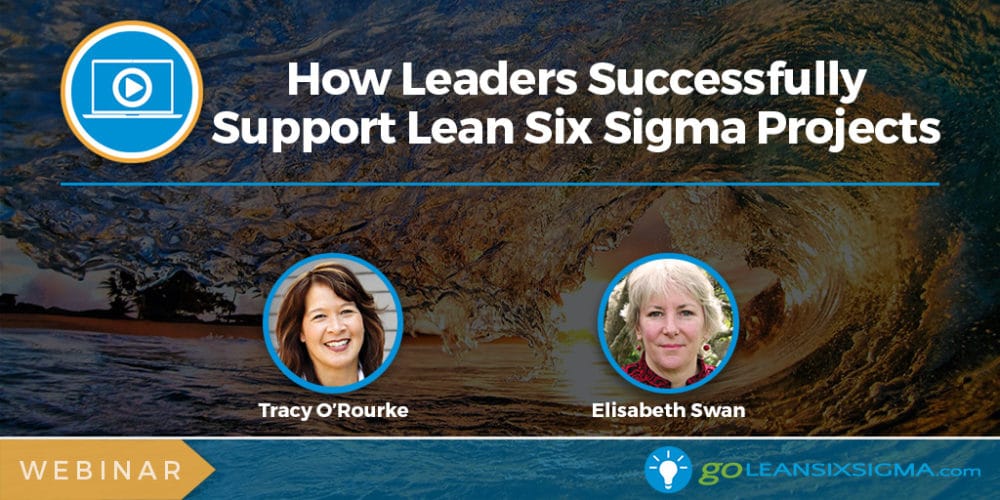 Famed business author Peter Drucker said, "Effective leadership is not about making speeches or being liked; leadership is defined by results, not attributes." And since Lean Six Sigma is about getting results, the role of the leader in successful process improvement is key. Without the proper support, teams struggle or fail. In order to build a robust culture of problem solvers, leaders must be clear on their part in the process. Tune in to this 1-hour leadership webinar for a quick, concentrated look at what it takes to be a great process improvement leader.
---
Webinar Level
Date & Time
Date: Thursday, May 25, 2017
Time: 11:00 AM – 12:00 PM PT
Agenda
The Role of the Lean Six Sigma Leader
Providing Project Selection Support
Removing Barriers for Improvement Teams
Managing With the A3
Avoiding the Top 3 Missteps
---
Presenter
Elisabeth Swan, Managing Partner & Executive Advisor
Elisabeth is a Managing Partner, Executive Advisor and Master Black Belt of GoLeanSixSigma.com. Elisabeth has over 25 years of success helping leading organizations like Amazon, Charles Schwab, and Starwood Hotels & Resorts build problem solving muscles and use Lean Six Sigma to achieve their goals.
---
Past Webinars
---
Please keep an eye out for registration invitations which we'll share via email, LinkedIn, Twitter and Facebook!