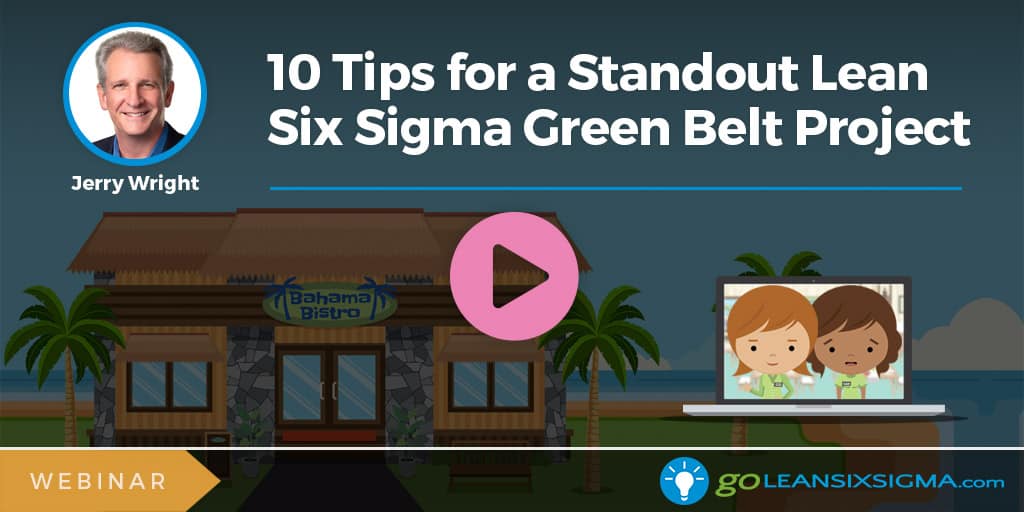 [FREE PREVIEW: Go-Getter Membership Webinar] Do you ever run into trouble with your Green Belt project? Do you wish someone had given you a heads up? After training and certifying hundreds of Lean Six Sigma Green Belts, retired UC San Diego and San Diego State instructor Jerry M. Wright, PE, MBA has seen what works and what doesn't.
There is a clear distinction between successful projects and those that are lacking and Jerry has seen the trend repeat for decades. To help you avoid these traps, Jerry will cover the 10 most important tips to achieving a "right-first-time" Green Belt project. He will highlight crucial advice throughout each phase of the DMAIC method (Define, Measure, Analyze, Improve, Control). Come join us as Jerry lets us in on how to avoid the pesky pitfalls that can derail a project.
---
Webinar Level
Agenda
Pre-project clarifications
Measuring before Analysis and Improvement
Telling your a story with numbers, charts and photos
Finishing with Control
Learning Objectives
After completing this webinar you will be able to:
List the key aspects to ensuring a successful Green Belt project
Identify the most common errors in outlining and executing a Lean Six Sigma project
Describe how to save time and energy by getting a project right the first time, every time
---
View our upcoming webinars and join live so you can ask questions and let us know what you'd like to us to cover next. We're busy building new webinars all the time. And we're happy to know you're busy too – building your problem-solving muscles – keep it up!
Get Full Lean Six Sigma Training & Certification