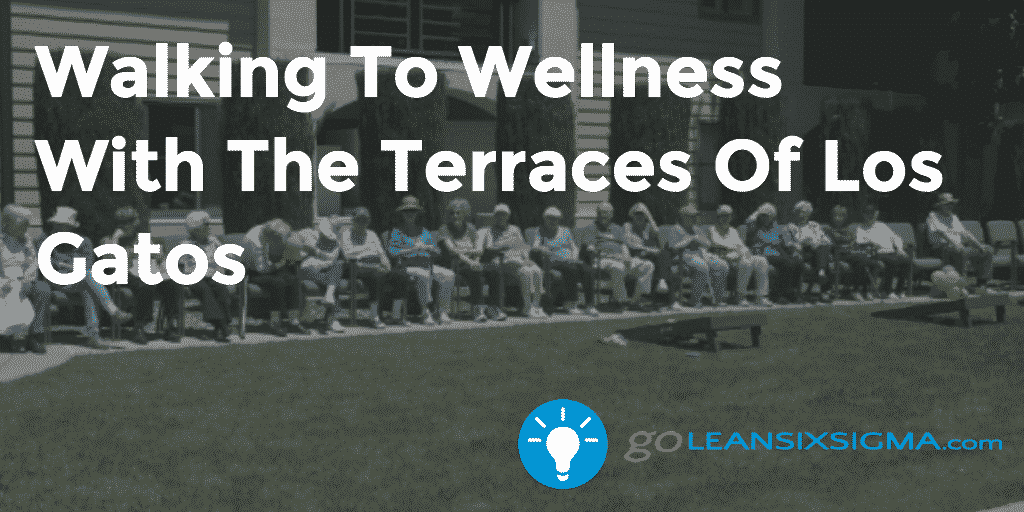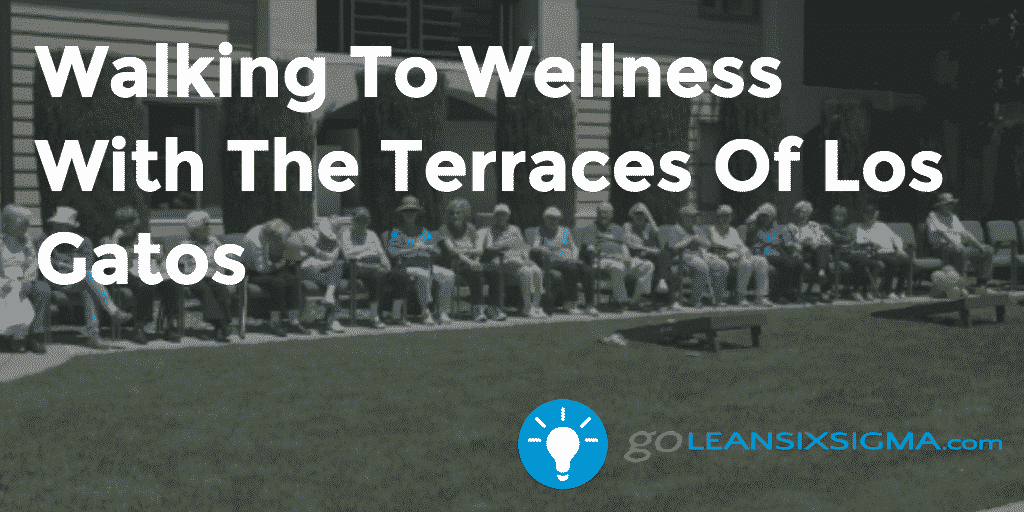 In the month of May, GoLeanSixSigma.com supported the residents, familes, and friends of The Terraces of Los Gatos in Los Gatos, California. We're honored to be able to help  The Terraces Of Los Gatos'  improve wellness for their residents as it fits our mission of building Cultures of Continuous Improvement – also known as "Kaizen" (English to Japanese translation: "good change").
Walk To Wellness
May is the Walk to Wellness Month at The Terraces Of Los Gatos, a retirement community.
While the entire month supports seniors staying healthy and fit, the staff at The Terraces also prepares a fun filled day for their residents to enjoy playing games and walking around in the California sunshine. On May 27, 2015, the big celebration for The Walk to Wellness Month and National Senior Health and Fitness day were celebrated. The entire campus of the community was used for the special event titled, Wacky Gumball Rally Walk Fest.
Don't Act Your Age
The purpose of The Terraces of Los Gatos is to promote successful aging and healthy lifestyle changes. They want to inspire residents to keep growing through life and challenge themselves physically, spiritually, intellectually, and socially. Their slogan is, "Do not act your age!"
At the Wacky Gumball Rally Walk Fest, there were games around the campus. Games lasted all day from 9 AM – 3 PM, Here is a breakdown of the day's fun:
9:00 am – Hand out Wacky Gumball Rally Walk Fest maps and wrist bands to residents
9:15 am – Opening Ceremony
9:30 am -12:30 pm Let The Games Begin!

Bocce ball, bean bag toss, croquet, soccer, gator pong, and more!

11:00 am – Outdoor Lunch
12:00 pm – 2:30pm Chocolate Fountain
1:00 pm – Water Dunk Tank
2:00 pm – Awards Ceremony
3:00 pm – Clean Up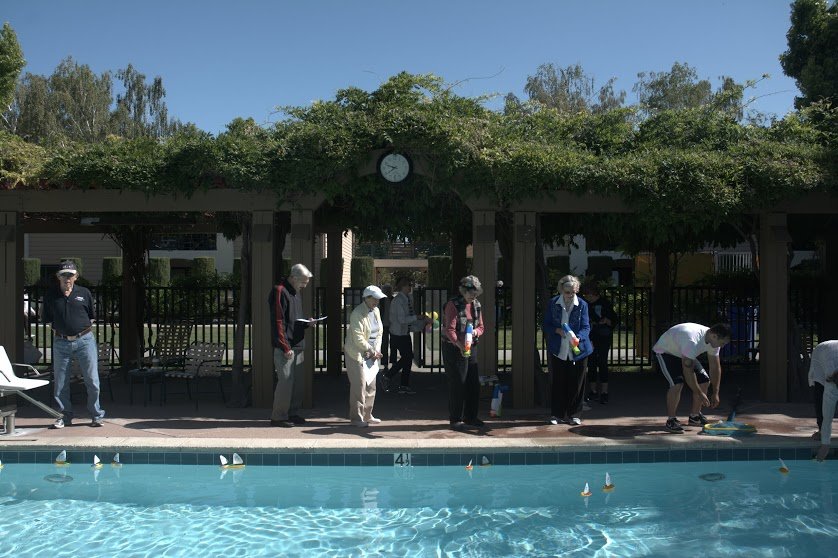 GoLeanSixSigma.com Is Honored To Offer Our Support
To support the Walk To Wellness, GoLeanSixSigma.com sponsored the event and provided residents, their families, and friends paraben free sunblock spray pens for the outdoor fun!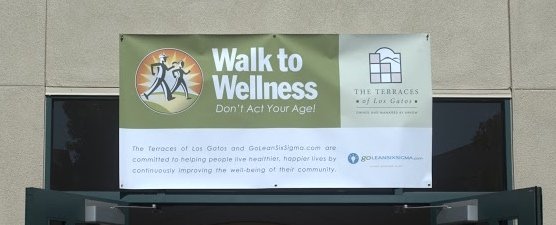 The Terraces of Los Gatos and GoLeanSixSigma.com are committed to helping people live healthier, happier lives by continuously improving the well-being of their community.
GoLeanSixSigma.com-

Thank you for your patronage and participation in The Wacky Gumball Rally Walkfest. Your generous donation of $1,000 and the sunblock pens helped us make this first year a great success.

We look forward to working with you again in the future.

Best Regards!