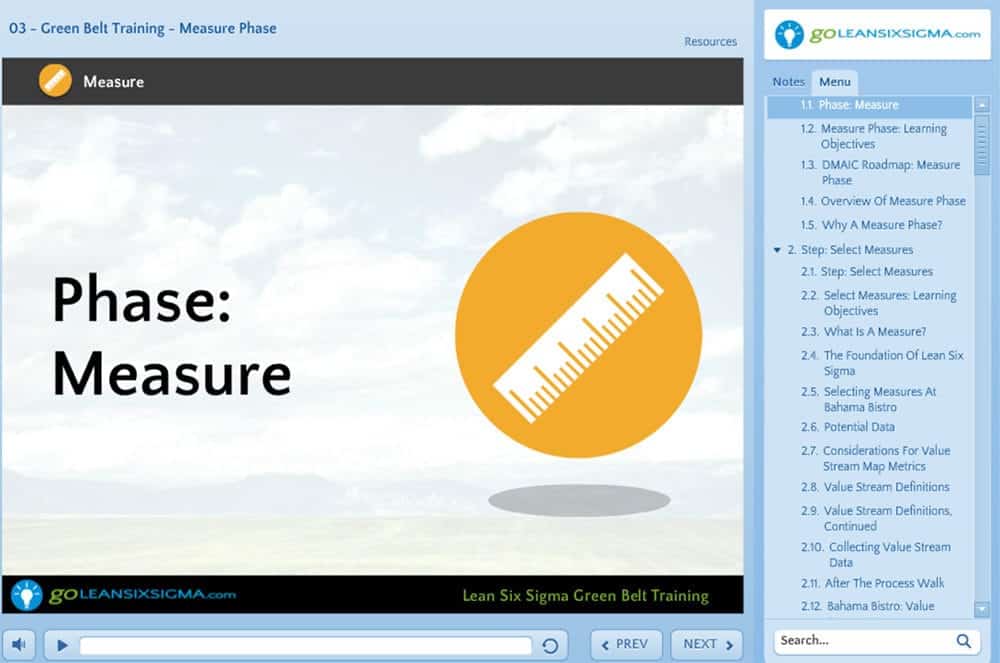 How to use the search feature:
Enter the Training Module (in this example, The Measure Phase – see screenshot).
Locate and click on the Menu tab (top right).
Scroll up and down and click a topic or area to review. You may also type in keywords in the search box located at the bottom.
You can always go back and access the training modules to review the material even after completed. Once you access the training module it will no longer state "complete," but that's okay. The training modules can stay "in progress" and at any time you can request to update that particular training module to "complete."