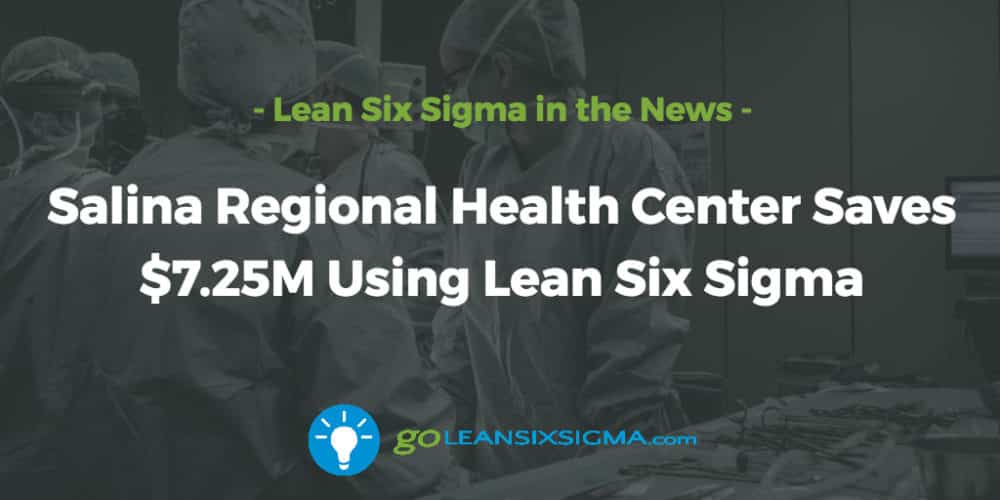 In 2013, Salina Regional Health Center began its Lean Six Sigma journey. The organization turned away from the "let's do things the way they've always been done" mindset and took a different approach to achieve their goals of improving quality, patient safety and employee engagement. SRHC hired Lean Six Sigma methodology expert, Brian Weisel, to lead the initiative and help guide its employees to success. "Improving patient or customer experience is what Lean really is aimed towards," Weisel said. "But employees see benefits from reduced waste as well. They're encouraged to be involved in improving processes. Customer satisfaction and employee satisfaction can both be positively impacted. There is no downside to Lean."
Here is a list of milestones that SRHC has reached since they began implementing Lean Six Sigma:
RHC has graduated more than 250 employees in the Green Belt Training program and over 750 Yellow Belts!
SRHC, through the Salina Regional Kaizen Promotion Office (KPO) and the Salina Regional Lean Academy is the regional leader in LSS Healthcare.
SRHC has more than 230 A3 projects completed and running concurrently and 600 completed since February of 2013. SRHC's project Process Cycle Time (inception through to completion) averages less than 85 days, so a fast ROI!
SRHC has saved more than $7.25M using the Lean Six Sigma principles.
SRHC was a primary sponsor of three Continuous Improvement and Innovation Conferences held at beautiful Kansas Wesleyan University, Salina, KS.