Podcast: Play in new window | Download
Subscribe: Apple Podcasts | Android | Google Podcasts | Stitcher | RSS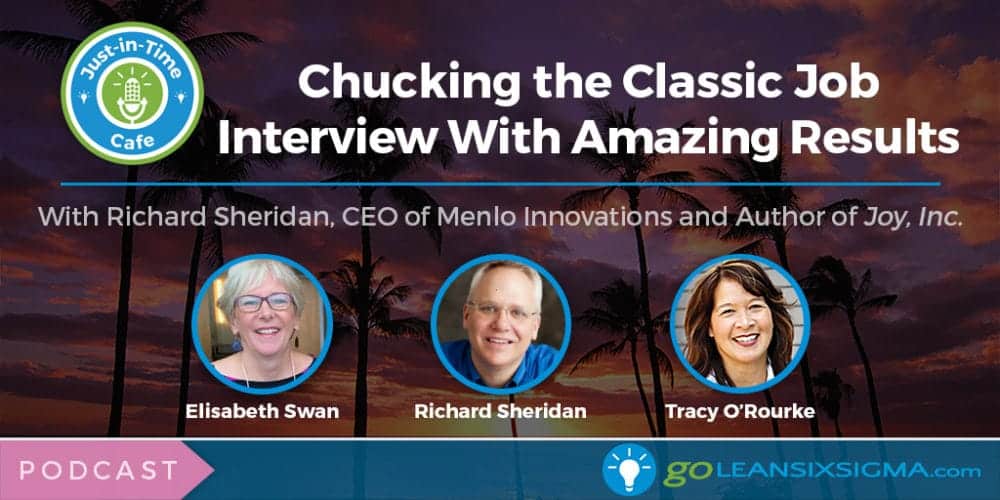 This week Elisabeth interviews Richard Sheridan, a man who reimagined the way people could design and develop software. If you have not heard of his company, Menlo Innovations, you do not want to miss this interview!
For our In The News segment we'll tell you you some of the highlights of our recent tour of Menlo Innovations, and for The Printed Page, we'll review Richard Sheridan's book, Joy Inc., cataloguing his journey from despair to inspiration in the software industry. We'll also cover an App that lets you transfer huge files for free. If you're looking for a little more joy in your life, you've come to the right place!
---
Timeline
1:55 Appetizer of the Day
4:01 In the News
6:56 The Printed Page
11:04 Coupon Code

Special coupon code for all of our awesome listeners: 20% discount on all of our online training!

12:07 Today's Special

Interview with Richard Sheridan

39:23 This Just In
---
Thanks for Listening!