Podcast: Play in new window | Download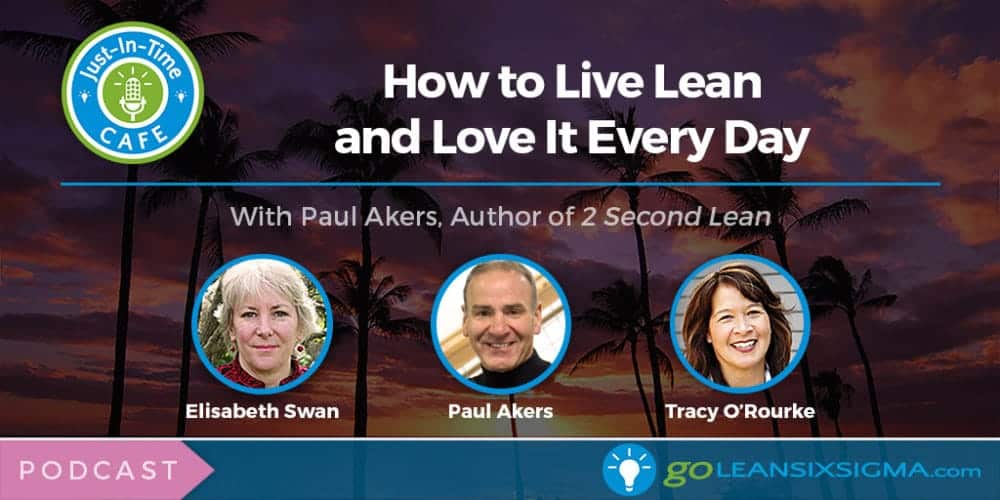 Before you put your Halloween mask on, or maybe after, join us this October at the Just-in-Time Cafe for some problem-solving treats. Our guest this week is Lean icon Paul Akers and we'll be discussing his journey from, in his words, "not knowing what he was doing," to becoming a very successful and very happy Lean Leader. We'll cover an app that turns your phone into a Walkie Talkie. In Industry News we'll highlight a story where Bosch used their own Shark Tank to select projects at their manufacturing plant and another story where a $12K drip led to almost $4 million in savings at a Texas non-profit hospital. On the Printed Page we'll cover Paul Akers's book, 2 Second Lean, and we'll answer a user's question about on-demand webinars. It's spooky fun at the cafe – come join us!
Also Listen On
Timeline
2:12 Appetizer of the Day
5:13 In the News
13:15 The Printed Page
19:02 Q&A
20:03 Coupon Code

Special coupon code for all of our awesome listeners: 30% discount on all of our online training!

21:03 Today's Special

Interview with Paul Akers, Author of 2 Second Lean
Voxer: 360-941-3748
---
Thanks for Listening!