Podcast: Play in new window | Download
Subscribe: Apple Podcasts | Android | Google Podcasts | Stitcher | RSS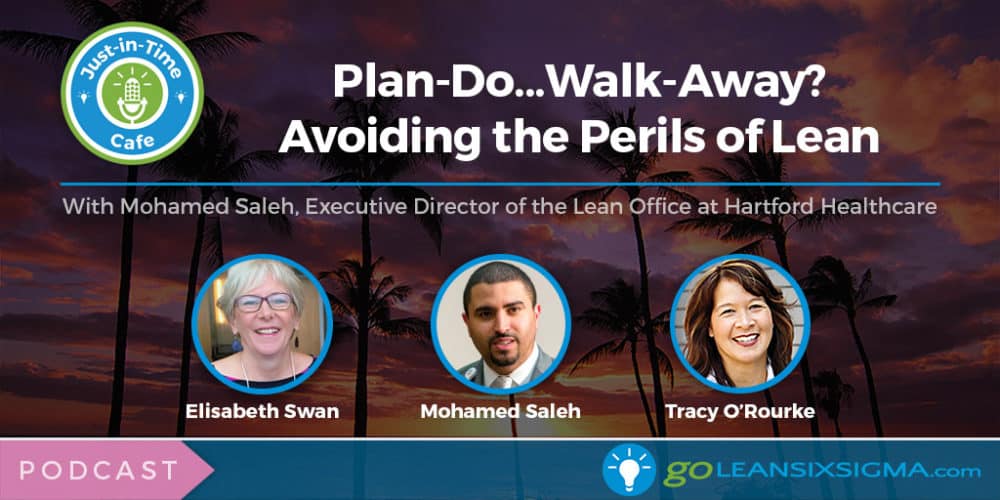 For Today's Special check out Elisabeth's interview with Lean Sensei Mohamed Saleh of Hartford Healthcare in Connecticut. Aside from being a great guy, he shares rare wisdom on how smart leaders drive successful Lean Transformation.
For Survey Says we're looking for your feedback on our Just-In-Time Cafe podcast. For our In the News segment we go to Ventura California and discover what they plan to do with the millions they saved through Lean Six Sigma. And this month's Q&A is a timely discussion from our Go-Getter's Forum about what not to do when building a Lean Culture. It's a new year so get a fresh cup of coffee and come hang with Tracy and Elisabeth!
Timeline
3:27 In the News
6:37 Q&A
10:56 Coupon Code

Special coupon code for all of our awesome listeners: 20% discount on all of our online training!

12:40 Today's Special

Interview with Mohamed Saleh, Executive Director of the Lean Office and Senior Sensei at Hartford Healthcare

44:41 This Just In
---
Thanks for Listening!