Podcast: Play in new window | Download
Subscribe: Apple Podcasts | Android | Google Podcasts | Stitcher | RSS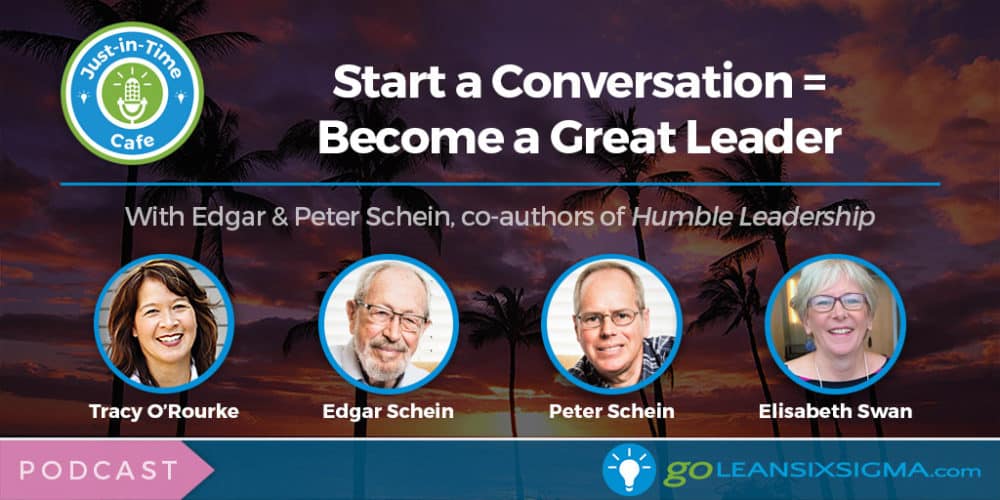 For those of you in the U.S., have you had it with turkey, stuffing and cranberry sauce? Even those of you who didn't just experience a food coma, you'll appreciate the all-new menu here at the cafe. Today's Special is a rare treat. Tracy interviewed organizational scholar Edgar Schein and his son Peter, a former Silicon Valley executive. They discuss their new book Humble Leadership and you do not want to miss that!
For the Appetizer we'll discuss the first in a series of software programs that create charts and analyze your data — something essential to process improvement. For our In the News segment we'll discuss how GoLeanSixSigma.com ended up in the news and for the Printed Page, we'll provide our own take on Edgar and Peter Schein's new book, Humble Leadership. This is a great episode and we're happy to have you join us!
---
Timeline
2:14 Appetizer of the Day
6:06 In the News
9:27 The Printed Page
14:17 Coupon Code

Special coupon code for all of our awesome listeners: 20% discount on all of our online training!

15:32 Today's Special

Interview with Edgar and Peter Schein, co-authors of Humble Leadership

40:44 This Just In
---
Thanks for Listening!