In this guide, we'll walk you through the components of a successful Lean Six Sigma training deployment. You'll get the strategy, timeline and tools you need to train your teams and build a culture of Continuous Improvement.
For over 25 years, we've helped organizations from every industry achieve their goals using Lean Six Sigma.
The best way to bring Lean Six Sigma training into an organization and deploy it successfully depends on the needs of your organization. It's never a one-size-fits-all approach, but there are some basic steps to consider once you decide to go down this road. Below is a comprehensive, customizable roadmap along with the tools and templates to help you make your continuous improvement effort easy, efficient and effective.
You can do it – we just make it easier for you.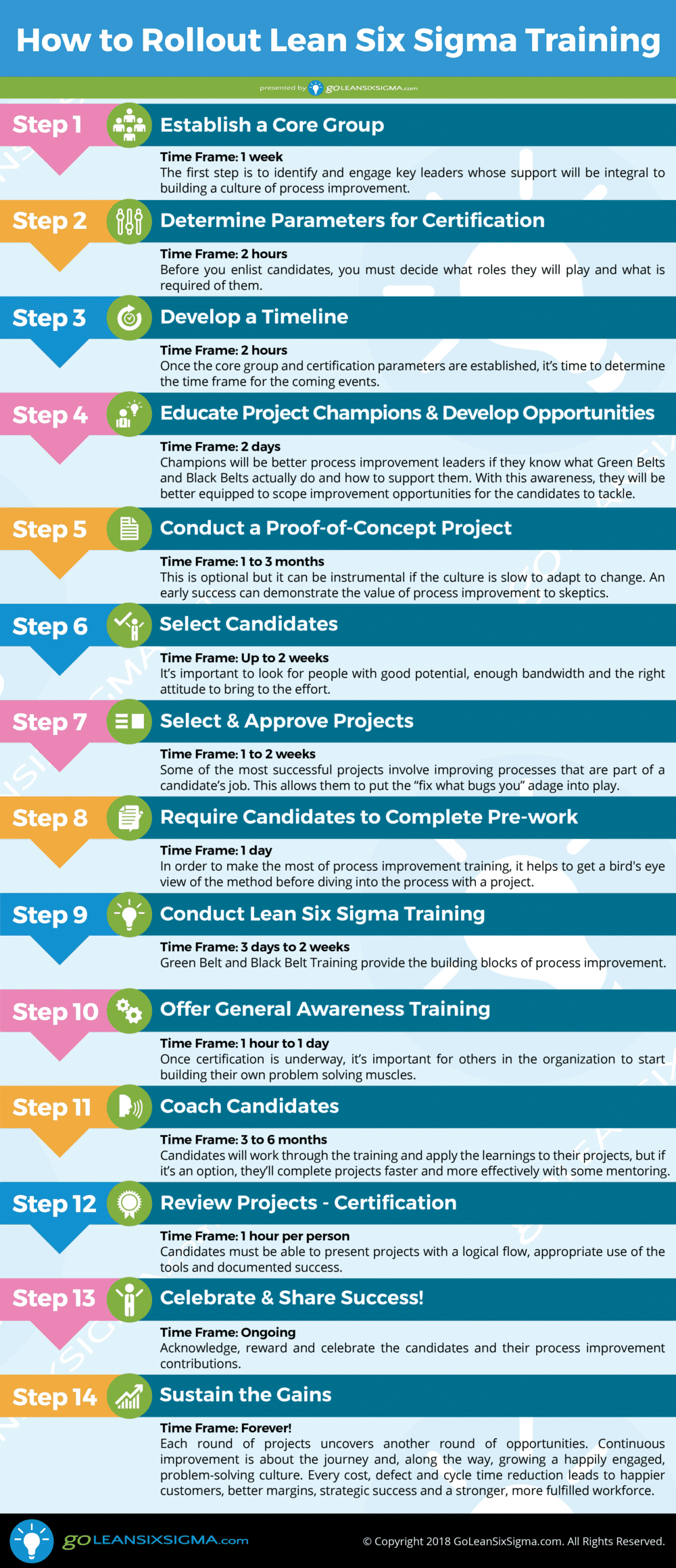 Step 1. Establish a Core Group
Time Frame: 1 week
The first step is to identify and engage key leaders whose support will be integral to building a culture of process improvement. Depending upon the size of the organization this might be the person across the hall from you, or it might be a full-fledged Project Management Office (PMO). Either way, it's important to think through who to reach out to and involve. It's also key to ensure leadership has an idea of what comes with process improvement. Although Quality tools have been around for over a hundred years, it doesn't hurt to educate people on the basics. There's a range of options listed below including sample projects to help people appreciate the possibilities that lie ahead.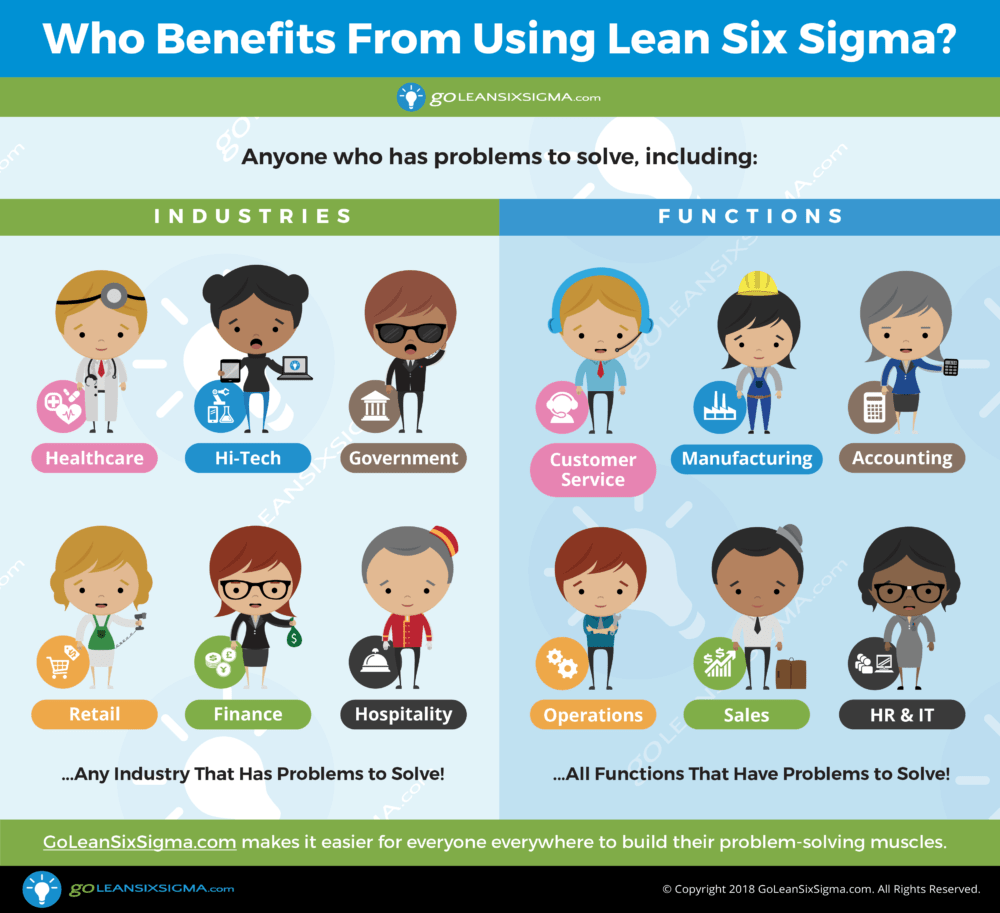 Free Resources
Step 2. Determine Parameters for Certification
Time Frame: 2 hours
Before you enlist training candidates, you must decide what roles you want to include. Using the classic martial arts theme you could have White Belts, Yellow Belts, Green Belts, Black Belts and Champions. Once roles are determined it's important to decide what's required of each of them. These decisions are influenced by leadership preferences, existing continuous improvement structure, industry standards, budgets and a host of possible factors. There's no right way to do it, so each organization should make their requirements work for them. Some factors that influence these decisions:
Culture – Is the organization ready to embrace process improvement?
Exposure – Have the prospective candidates been exposed to Lean Six Sigma?
Staff – Are there quality personnel on staff for coaching and mentoring?
Budget – What does time and money allow?
Use the Certification Parameters Panel Tool (included) and work with members of your core group to establish the requirements for each chosen role. The tool comes with default parameters for each position but is completely customizable.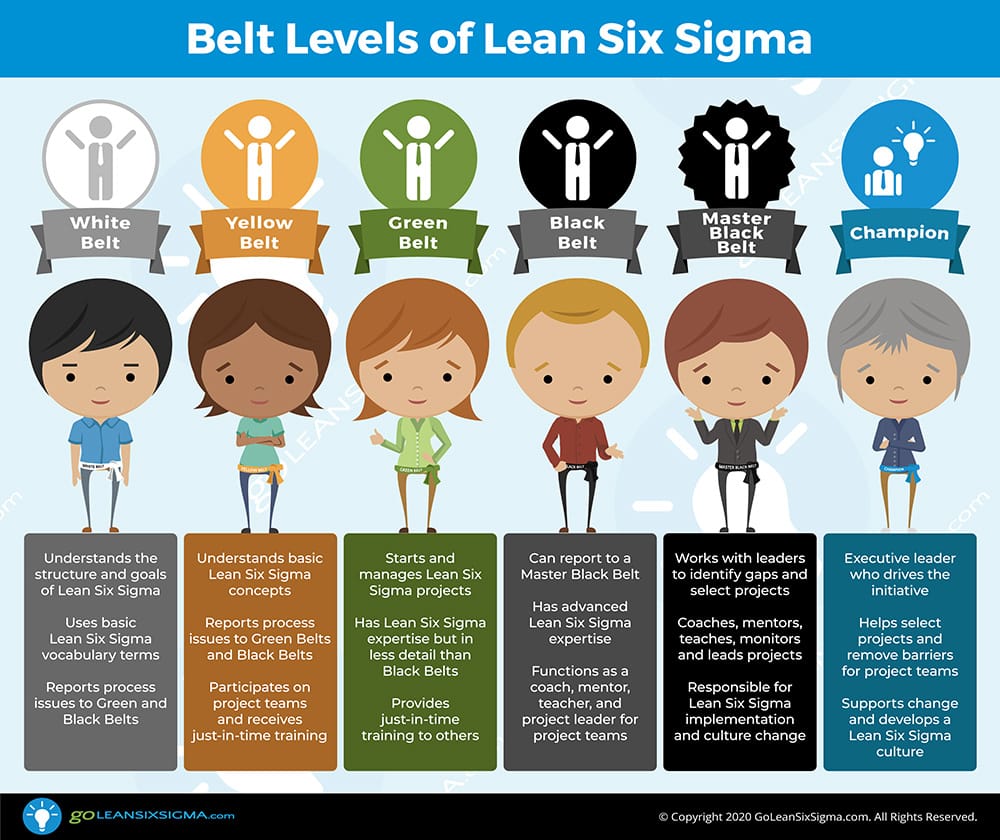 Free Resources
Template: Certification Parameters Panel
Step 3. Develop a Timeline
Time Frame: 2 hours
This journey will be different for every organization so once the core group and certification parameters are established, it's time to determine the time frame for the coming events. We've created a Lean Six Sigma Rollout Calendar (included) with a standard timeline. The calendar includes all of the steps in the rollout roadmap. You can customize it to fit your distinct organizational needs or just enter a start date and go!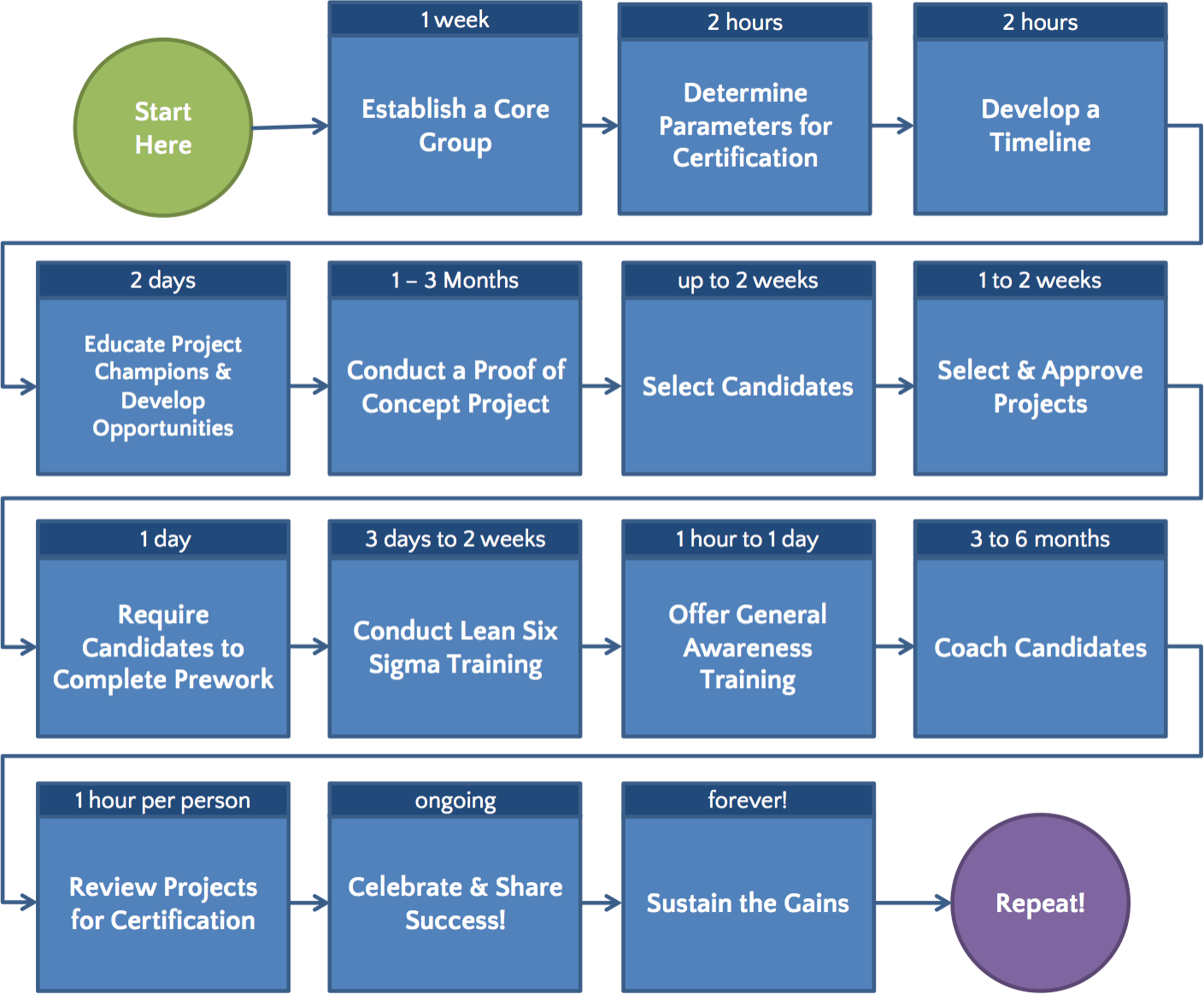 Template: Lean Six Sigma Rollout Calendar v3.0
Step 4. Educate Project Champions and Develop Opportunities
Time Frame: 2 days
Although Champions don't require in-depth Lean Six Sigma training, they'll be better process improvement leaders if they know what Green Belts and Black Belts actually do and how to support them. They also have to identify and frame the right kind of improvement opportunities for team leaders to tackle as projects. A minimalist approach would be to have Champions take the Yellow Belt training which will give them a good sense of the structure and flow of a typical DMAIC project.
A step up from Yellow Belt would be The Change Champion Workshop. This is a great way to educate leadership on the dynamics of process improvement and the establish the criteria for project selection while at the same time building momentum, engagement and excitement. On Day One leaders participate in "FastPitch" – a business simulation that creates a shared process improvement experience, and during Day Two they clarify their roles, assess barriers to change, conduct high-level mapping, create and filter a list of project opportunities with the end result being a pipeline of potential improvement projects. If there is time and opportunity this workshop results in a strong cadre of committed and supportive leaders.
Free Resources
Step 5. Conduct a Proof-of-Concept Project
Time Frame: 1 to 3 months
This is optional but it can be instrumental if the culture is slow to adapt to change. Depending upon the readiness of the organization, an early success can demonstrate the value of process improvement to skeptics. An established success also increases the sense of initiative ownership, strengthens the problem-solving skills of participants and builds momentum for the rollout. With some marketing support, these early projects create "buzz" amidst the greater population as co-workers become aware of the breadth and scale of potential benefits.
There is a Proof-of-Concept Project Selection Tool (included) to help screen meaningful but manageable project ideas. The idea is to find an opportunity that is small enough in scope to complete quickly but still has meaningful impact on the business. Not every organization is ready to for this kind of effort. In order to ensure success consider one of the following:
Enlist internal Quality staff to run the project
Contract with an external consultant or Master Black Belt to guide internal staff through the project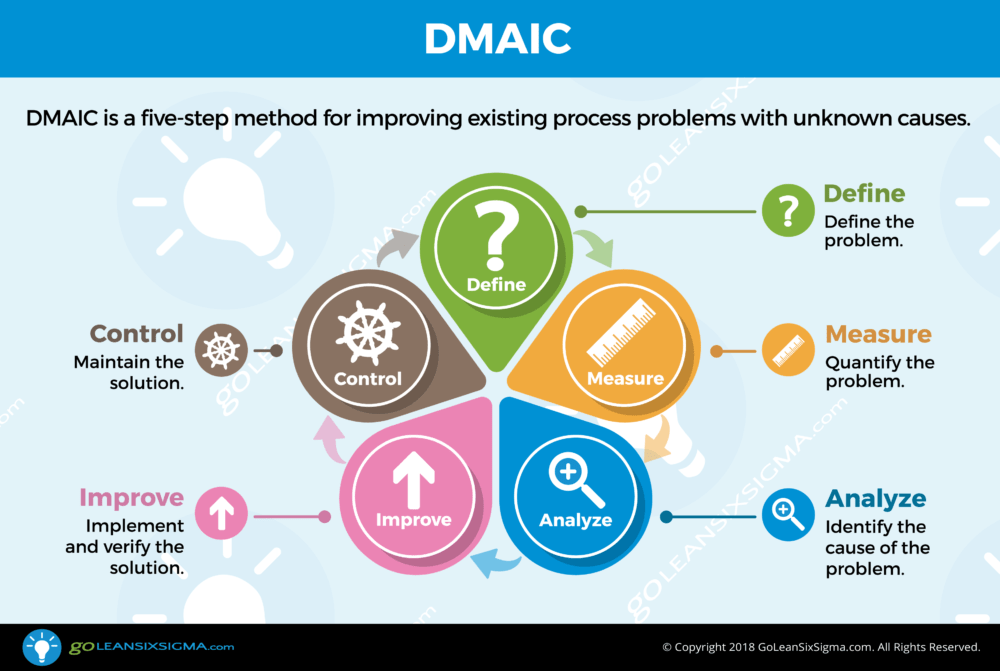 Template: Proof-of-Concept Project Selection Tool
Step 6. Select Candidates
Time Frame: Up to 2 weeks
Everyone gains from building their problem-solving muscles, but not everyone makes a good Green Belt or Black Belt. It's important to look for people with good potential, enough bandwidth and the right attitude to bring to the effort. Lean Six Sigma training and certification provides the candidate with marketable skills but more importantly, it builds valuable critical thinking and analytical focus in the workforce. The Lean Six Sigma Candidate Assessment (included) and the accompanying Lean Six Sigma Candidate Selection Matrix (included) provide easy ways to assess potential candidates and build awareness of what's expected of a good candidate.
As an initial screening, select candidates who:
Demonstrate an authentic interest in learning and applying the tools and concepts of Lean Six Sigma – you don't want anyone who's been "voluntold" to participate!
Have or will be given the time to devote to improving processes. This can take 20% – 100% of their time so they must have the bandwidth
Are excited about building a Lean Six Sigma culture
Understand the need for customer focus and the benefits of process and data analysis – although the idea is to teach them what they don't know!
Template: Lean Six Sigma Candidate Assessment
Template: Lean Six Sigma Candidate Selection Matrix
Step 7. Select and Approve Projects
Time Frame: 1 to 2 weeks
Selecting good projects is one of the trickier aspects of improvement efforts. When people hear the word "project" they often think of implementation or some other "Just-Do-It" idea that simply hasn't been done yet. Leaders unfamiliar with Lean Six Sigma can saddle candidates with pet projects that don't require root cause analysis or the DMAIC process which results in a frustrating and ultimately unsuccessful training experience. Some of the most successful projects involve improving processes that are part of a candidate's job. This allows them to put the "fix what bugs you" adage into play.
When determining initial projects for Green Belts and Black Belts, it's important to set them up for success. The Change Champion Workshop produces a potential project pipeline, but it's still important to screen each project idea and pair it with the right candidate. The webinar, "How to Select an Improvement Project" and the "Project Selection Tool – Advanced" provide the perfect combination set. The webinar provides an in-depth outline of how to find and develop improvement opportunities. It also provides step-by-step instructions on how to screen and evaluate each project idea with the project selection tool.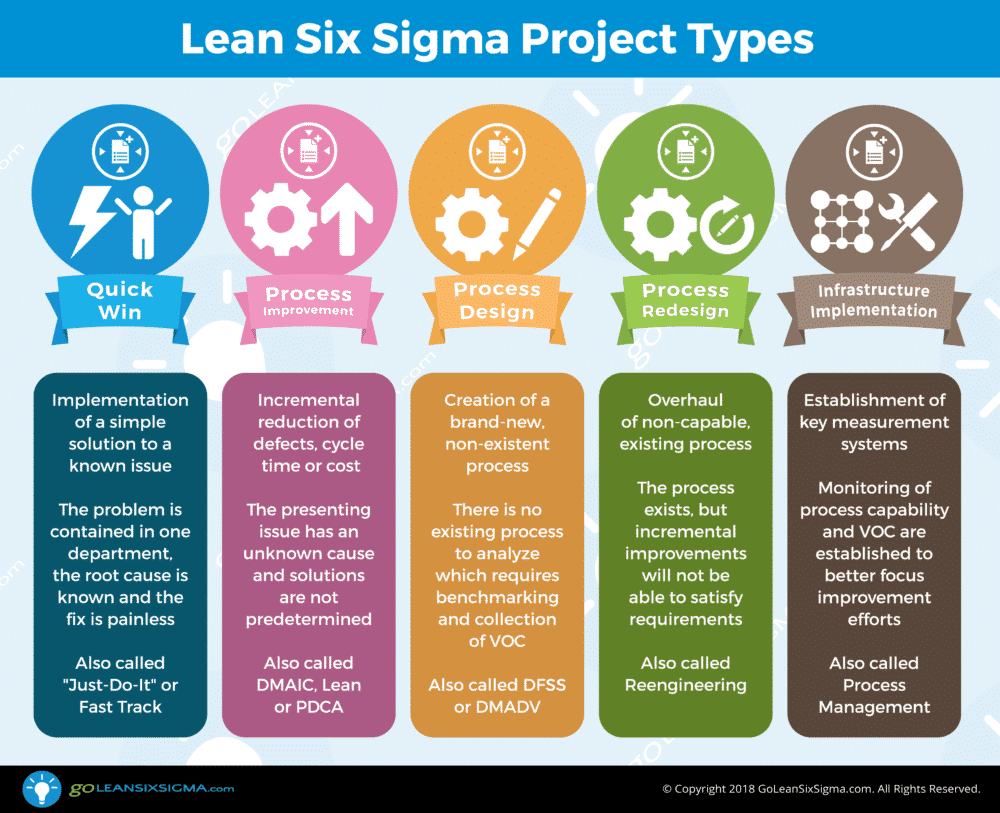 Free Resources
Template: Project Selection Tool – Advanced v2.0
Step 8. Require Candidates to Complete Pre-work
Time Frame: 1 day
In order to make the most of Green Belt Training it helps to get a bird's eye view of the method before diving into the process with a project. If the Green Belt candidate participated in a FastPitch Session, that will serve as a good foundation. If not, the free, online Yellow Belt Training is a great alternative. Green Belt Training will revisit the material in greater depth, but research on learning shows that repetition is a powerful knowledge retention factor. They will also benefit from watching the project selection webinar so they can work with the Champions to ensure they've got a good training project.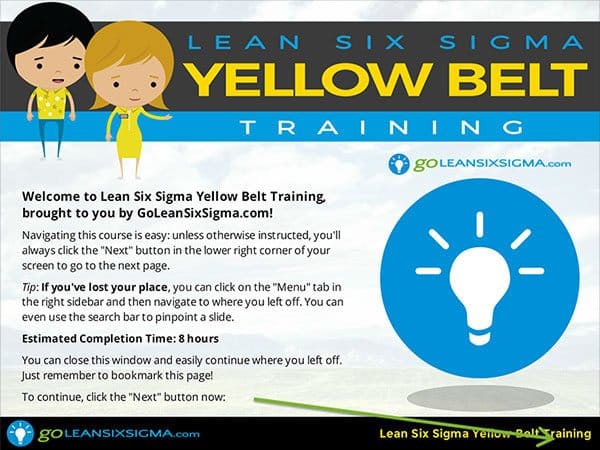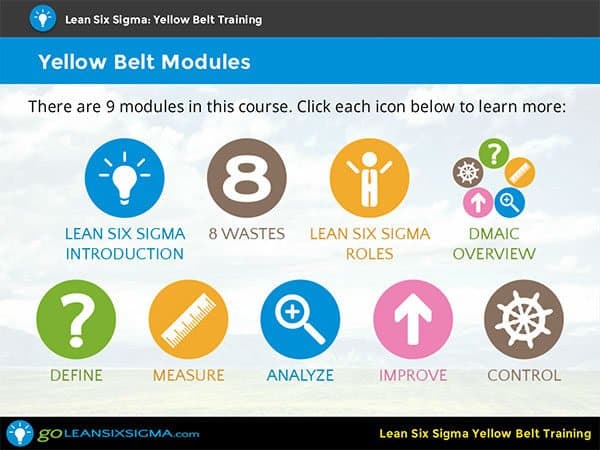 Free Resources
Step 9. Conduct Lean Six Sigma Training
Time Frame: 3 days to 2 weeks
Green Belt and Black Belt Training provide the building blocks of process improvement. Participants learn the most practical and frequently used tools and techniques with Green Belt Training and they can build on those skills and add advanced analysis techniques with Black Belt Training. With either training, candidates practice the tools and put them to use immediately on their selected projects. This can be online, self-paced training or an on-site workshop where they get coaching and guidance as they apply tools to their projects.
One great way to bring training in house, at minimal expense, is to have the candidates complete online training, one phase of DMAIC at a time. As an example they can complete the Define Phase, pass the Define exam and then meet with with an internal resource to get project support and check for understanding. This is a great way to ensure "Just-In-Time" learning. The Lean Six Sigma Rollout Calendar (included) along with Step 11, "Coach Candidates" illustrate how to set this in motion.
All levels of Lean Six Sigma Training come with over 80 tools and templates including handy examples to make application easy. There is online Q&A to test for comprehension along with flashcards, games and the DMAIC Field Guide to help candidates study more effectively. Learners have many options and lots of support.


Free Resources
Step 10. Offer General Awareness Training
Time Frame: 1 hour to 1 day
Once certification is underway, it's important for others in the organization to start building their own problem solving muscles. These are people who might be asked to provide data, assist in improvement efforts or participate on a project team. On a simple level, they may just need a primer on the new vocabulary of Lean Six Sigma, but an even more effective method is to enable the workforce to take advantage of a free, 1-hour, online awareness session known as White Belt Training. If interested in learning more, they can move on to the free 8-hour Yellow Belt Training. Many organizations choose a third option which is to take advantage of the Train-The-Trainer program and bring FastPitch in-house. This way they can run their own continuous, on-site sessions to build awareness, momentum and excitement around the improvement initiative.

Free Resources
Step 11. Coach Candidates
Time Frame: 3 to 6 months
Candidates will work through the training and apply the learnings to their projects, but if it's an option, they'll complete projects faster and more effectively with some mentoring. This can be provided by Black Belts, Master Black Belts or other coaching resources on a weekly or bi-monthly schedule. If making use of internal coaches, there is a helpful Go-Getters Guide to Coaching DMAIC (included) along with Green Belt and Black Belt Candidate Dashboards (included) and the Tollgate Checklists (included) to help with the coaching and tracking.
These tools make it easy for internal coaches to ask the right questions, capture project status and keep track of where each candidate is in the process. Its also provides an "at-a-glance" report of the entire group that can easily be shared with leadership. If you have any internal quality resources, this is a great option for building and expanding your bench strength.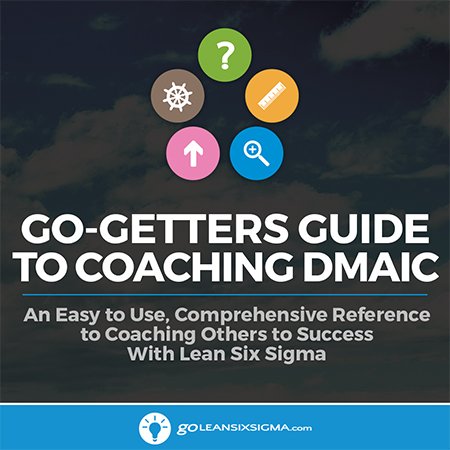 Template: Green Belt Candidate Dashboard
Template: Black Belt Candidate Dashboard
Template: Green Belt Tollgate Checklist
Template: Black Belt Tollgate Checklist
Step 12. Review Projects for Certification
Time Frame: 1 hour per person
Once Green Belts have completed their projects, it's important to review their completed Storyboards. This can be in informal process where the Champion and internal coach agree on whether or not the project was successful, or it could become a formal, scheduled project presentation and review. The formal project review panel can consist of the Champion/Sponsor, the Coach, the Master Black Belt and/or other key leadership members.
Green Belt Project Storyboards should demonstrate success, follow a logical flow and make use of the right tools at the right time. Panel members can use the Project Review Assessment Tool (included) to come to consensus on whether the candidate is ready to be certified. This tool allows the panel to take notes on the candidate's presentation of each DMAIC phase and then evaluate the candidate and their project overall.
Black Belts are on a different track and will be submitting their projects to the GoLeanSixSigma.com review panel for approval. The Black Belt Project Submission Guide is a comprehensive explanation for what to include in the Black Belt Storyboard and what reviewers will be looking for. Once Green Belts and Black Belts are certified, it's important to celebrate these rites of passage. We'll expand on the celebration in Step 13!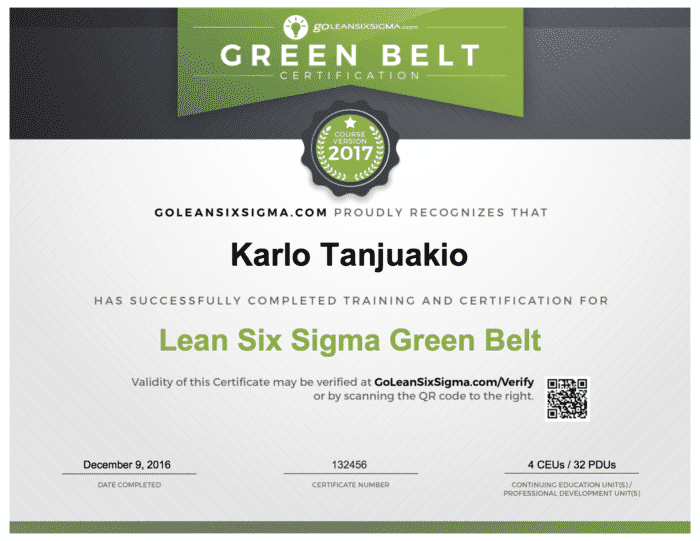 Free Resources
Example: Green Belt Project Storyboard – Example
Example: Black-Belt-Project-Storyboard – Example
Template: Project Review Assessment Tool
Step 13. Celebrate & Share Success
Time Frame: Ongoing
Acknowledge, reward and celebrate certification and process improvement gains. Spread the word and share success using blogs, Yammer, Twitter, LinkedIn or other internal applications. One popular method is to host a "Gallery Walk." This is an open house where Green Belts or Black Belts can collectively post their project work on the walls of a shared space. Once displayed, leadership and colleagues are invited to review and appreciate the completed improvements while interviewing the project leaders and their teams. This helps bolster the replication and transfer of solutions to other areas of the business. It's also a great recruitment event to peak the interest of and attract the next group of candidates. Improvement is contagious!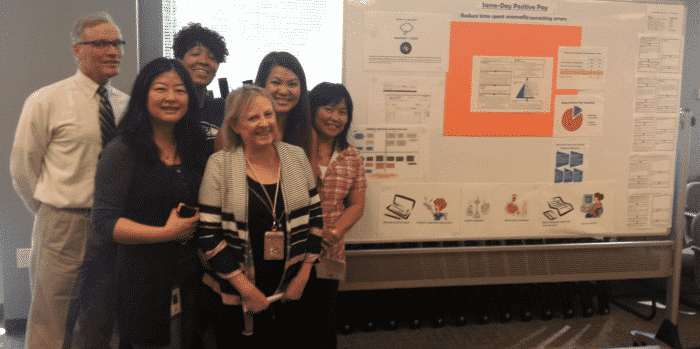 Step 14. Sustain the Gains
Time Frame: Forever!
This is what we call an ongoing affair. Each round of projects uncovers another round of opportunities. Continuous improvement is about the journey and, along the way, growing a happily engaged, problem-solving culture. Expect Green Belts and Black Belts to complete additional projects and build on their success with each passing year. Capture potential projects in the Project Pipeline (included) or take advantage of one of the many apps that enable managers to track and collaborate on the list of opportunities.
Make sure Green Belts, Black Belts and others continue to hone their skills by accessing the latest blogs, webinars and podcasts. There are also some easy to use apps out there to collect the voice of the employee which opens up another great avenue for the project pipeline. Every cost, defect and cycle time reduction leads to happier customers, better margins, strategic success and a stronger, more fulfilled workforce. Everybody wins!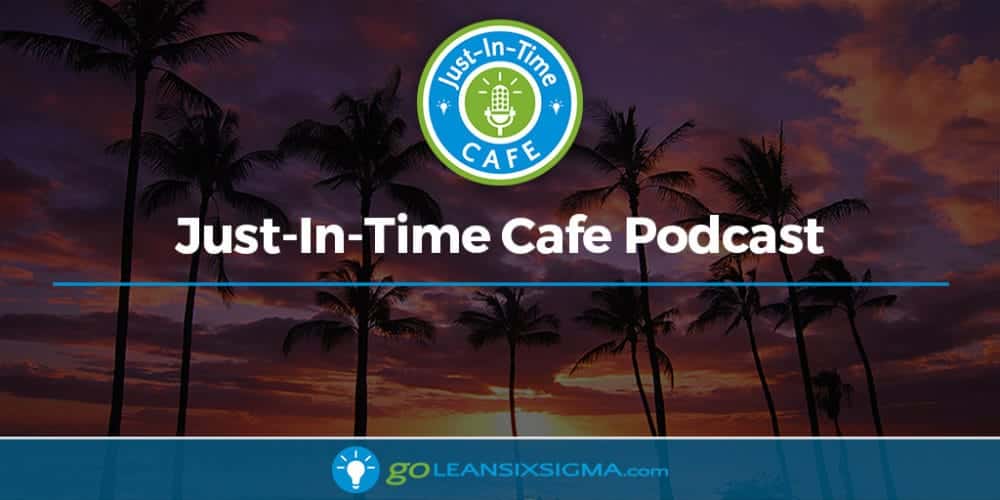 Free Resources
Ready to Start Your Lean Six Sigma Training Deployment?
Everything you need is included in the full Rollout Kit which conveniently includes:
The free resources listed in this guide
The exclusive templates and tools listed in this guide
At GoLeanSixSigma.com, we love empowering people to achieve their goals. You can do it – we just make it easier for you.