Our courses draw on the expertise of highly successful Lean Six Sigma Master Black Belts who are in the field every day training, coaching, consulting and facilitating professionals from front-line staff to C-level executives in virtually every industry globally.
This experience paired with a passion to help people improve has enabled us to provide you with the most practical, high quality Lean Six Sigma Process Improvement Training & Certification courses available.
But don't take our word for it – here are success stories from our learners who have helped their companies reduce costs, increase revenue, and improve collaboration using Lean Six Sigma.
We're so honored and thrilled to be one of the businesses contributing to the growth of our economy. In today's tremendously challenging environment, we're working even harder to be a force for good by creating positive change in our workplaces and communities all over the world.
By continuing to make it easy to learn how to solve problems with Lean Six Sigma, everyone can create small, positive changes that lead to spectacular transformation when we each do our part to contribute to the greater good.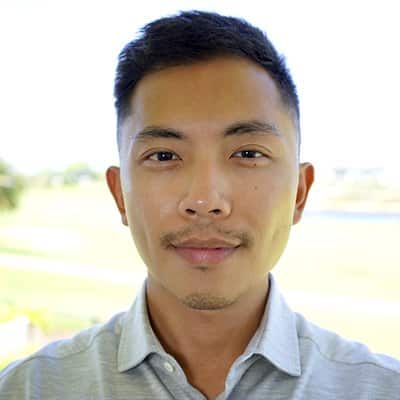 Karlo Tanjuakio
CEO at GoLeanSixSigma.com
The Go-Getter Membership is the ideal introduction to the world of Lean Six Sigma. It covers each topic clearly and the additional resources are invaluable. The individual certificates for each module encourages you to keep going and improving your problem solving capabilities. I am enjoying applying my new learnings to my work and can't believe the difference it is making!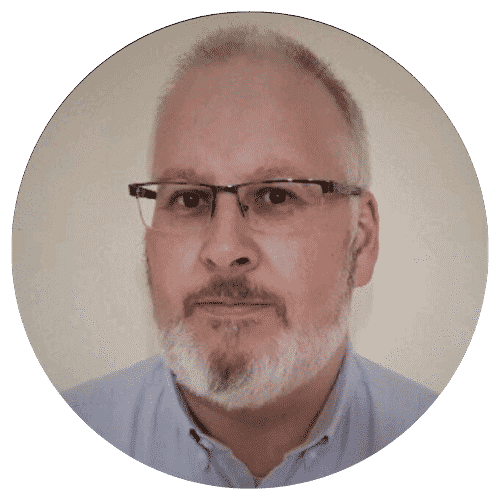 John O'Neill
Branch Manager, Euro Car Parts Team PR Reilly
What I love about the membership is it allows you to pick and choose what you want to work on at your own pace. Most of us, I would imagine, are working full time jobs so the flexibility is very valuable. The content itself is outstanding. Complex concepts are explained in easy, life applicable modules that even a novice can grasp. I have looked at other programs that are dry and technical while GoLeanSixSigma.com material is fun and engaging. The membership is also affordable, which helps in these challenging times.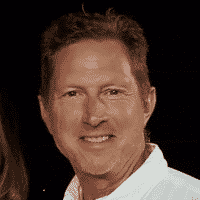 David Bauer
Formerly Director of Training and Quality, Financial Graphic Services
The Go-Getter Membership is a must have for anyone attempting to learn more about Lean Six Sigma concepts. My favorite so far have been the modules and webinars. They make it very easy to spend just a few minutes a day reviewing content and staying sharp while becoming a better problem solver.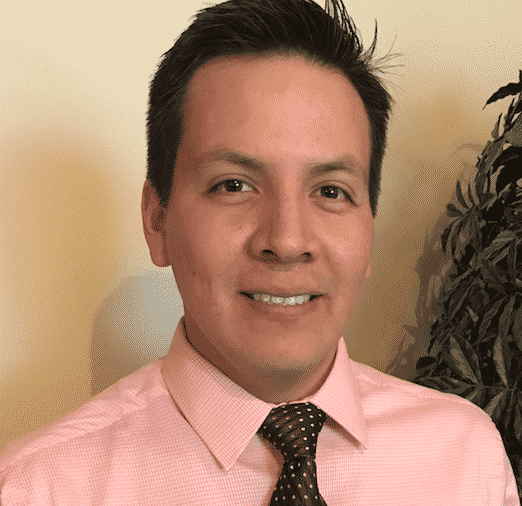 Erick Cuentas
Production Engineer & Safety Supervisor, Cytozyme Laboratories
I have used all the templates and gained a thorough understanding of how to use the tools in LSS. I was able to use some of the webinars as professional development courses that count towards my annual goals. My team was able to further develop their Lean Six Sigma skills. We are all fans of the Go-Getter Membership and will continue to renew our membership. Thank you GoLeanSixSigma.com!!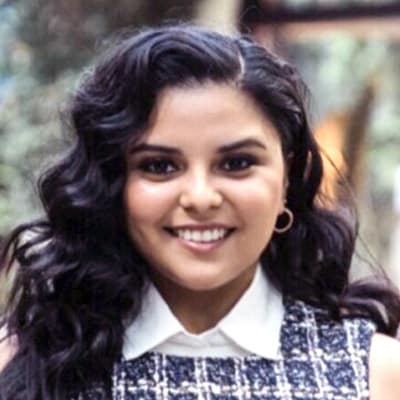 Sabrina Nunez
Operational Excellence Analyst, Trustbridge
I got my Black Belt from GoLeanSixSigma.com and they're by far one of the most user-friendly and client experience driven companies that I have ever encountered.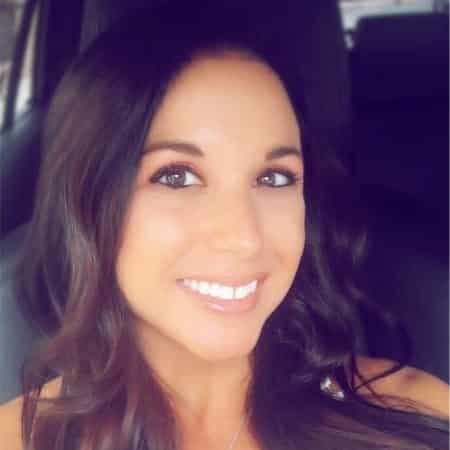 Jamie Whited
Director of Process Improvement, ADP
Procuring additional living quarters from our brother bases gave us the ability to safely spread our military members out. This allowed them to follow strict sheltering guidelines, keeping all members adequately protected.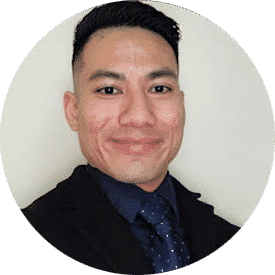 David Truong
Logistics Officer, United States Army
Once we discovered the wastes of Motion and Transportation in our meeting process, we implemented a remote-friendly policy. Now we're managing during the pandemic and beyond with established meeting types and priorities so we can determine whether to have a simple call, a face-to-face meeting or an online meeting.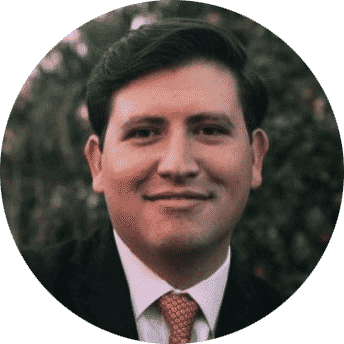 Oscar Barba
Project Manager, Global Practice International
To handle the rising influx of calls, we created a COVID-19 Command Center. With a new, cross-functional nursing team we were able to screen patients, communicate with the Department of Health, track positive patients, schedule WebEx meetings, map processes, and write Standard Work on the processes.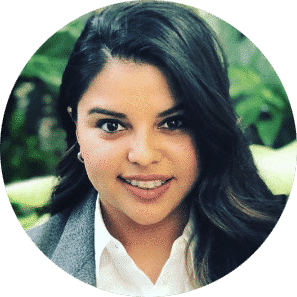 Sabrina Nunez
Operational Excellence Analyst, Trustbridge
Based on our COVID Task Force's analysis, the Governor declared a state of emergency which led to a steady decrease in the spread of the virus. For 4 of the past 7 days we registered no positive cases!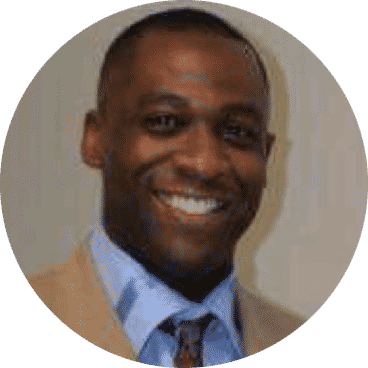 Henry Scott
Senior IT Project Manager, United States Army
In 7 days, our Health Care Center completely switched from in-person to tele-health appointments. Using rapid-cycle sessions we got back up to 1,300 visits per day, approximately 100 visits shy of our previous productivity of in-person visits.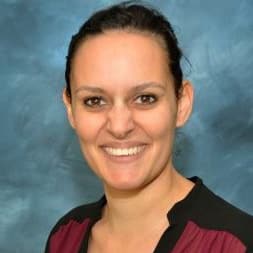 Amber Berkey
Fund Development Manager, Neighborhood Healthcare
A must for anyone interested in identifying, developing and strengthening leadership skills and improving the culture of their workplace.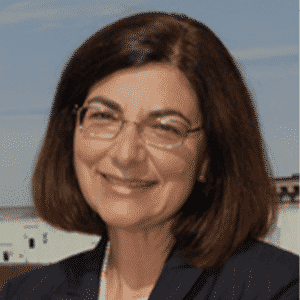 Miriam Weisman
Clinical Professor Business Law and Tax of Florida International University
I've come to expect nothing less than greatness on how the GoLeanSixSigma.com crew handles their intuitive self-placed learning platform! The Champion Course did not disappoint – with a steady dose of engaging modules, webinars, podcasts, and blogs. The flow of the phases is exactly how one would want to approach the transitioning within their own operations – as I now will be doing. The sections over transforming the culture and coaching really stood out to me – can't wait to implement within my own team. You'll continuously hear the tagline of "Building Problem-Solving Muscles" – and that's exactly what this course does. Thanks Elisabeth and Tracy!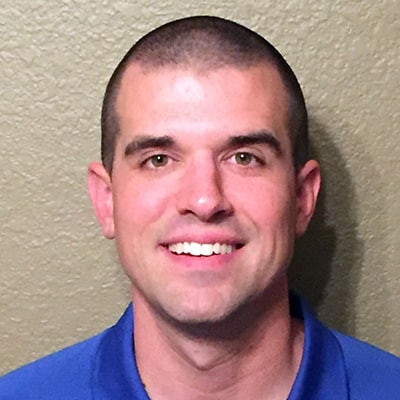 Jeff Owens
Plant Manager of Royal Oak Enterprises, LLC
This simple, easy online course provides a great background for a Lean Six Sigma Champion. The podcasts, interviews, webinars and presentations all contribute to a mixed-model teaching and learning experience that keeps your attention. I strongly recommend this course for any leaders working to improve their soft skills and empower their teams.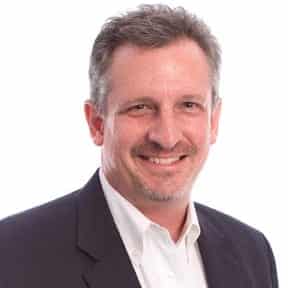 Jerry Wright
CEO and Principal Consultant of LEANwRIGHT Inc.
This is a great course. The course takes a deep dive into Lean Leadership concepts while keeping it light and engaging with humor and stories that support learning. The different formats between webinars, podcasts, modules and blogs support inclusion of all as there are those that learn differently. The most important lessons in Lean Principles and Lean Leadership are repeated at different intervals to refresh and make sure we learn to keep them a priority.
Most importantly, the instructors keep all of the lessons positive and light. Keeping the program enjoyable while concentrating on the importance of the students passing on the information, sharing, teaching, coaching in a similar positive manner. In line with all that is Lean. Respect for people.
Jeff Konstanzer
General Manager, Costco Optical
To me, being a relative new member of the Lean Community, the Online Lean Six Sigma Champion Training was a great way to educate myself further on the topic of Lean. By starting with the basics and then taking a deeper dive into what it means to be a Lean Leader, this course has given me some very valuable insights and a new perspective on my role.
The do's and don'ts of coaching people who are in the process of adopting the Lean philosophy and the practical tips on how to use some of the Lean Tools make this course a great learning experience for anyone who is interested in Lean.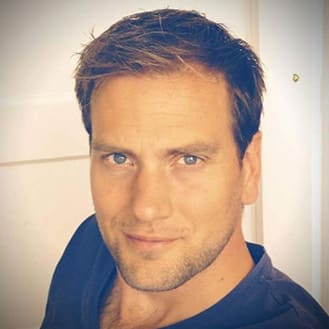 Lex Gerling
Lean Transition Manager, Proponent
I would highly recommend this training and certification to anyone with influence of others in their organization because it contains a great self-paced learning platform with several types of training styles that keep you engaged and hungry for the next module. It also contains tons of relevant content on how to implement and support a lean culture in your organization.
You'll learn about tools, techniques, and concepts that help you to empower your people (your greatest asset) to identify and solve problems at the lowest level, freeing them up to do more value added activities. Additionally, there's helpful insight on how you can become a better leader grows their people into lean problem solvers and a leader that people want to follow.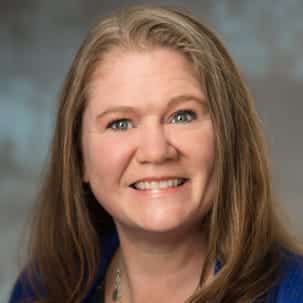 Kara Cuzzetto
Sr. Continuous Improvement Manager, King County
The business world is changing rapidly, which drives the need for process improvement initiatives. An increasing number of professionals understand the impact they can make at their organization as a Lean practitioner, so they pursue Lean Six Sigma training. We've seen a substantial growth in enrollments through our academic partners, especially those located in high-density regions like Southern California.
Cengage Learning
(GoLeanSixSigma.com Partner)
Within the last 2 years we have seen a significant increase in the interest and participation within our Lean Six Sigma programs. Graduates leave our practice-based program equipped with the skills needed to apply LSS tools to any process in any industry. According to many of our graduates, this differentiating factor has set them apart from the competition when entering the workforce.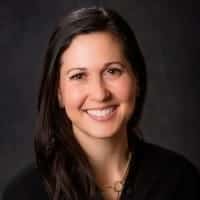 Angela Miller
Program Manager, UC San Diego Extension (GoLeanSixSigma.com Partner)
I really liked that we were asked to immediately apply concepts we learned to our daily lives. The real world application helped me to understand how I can use what I learned in the future.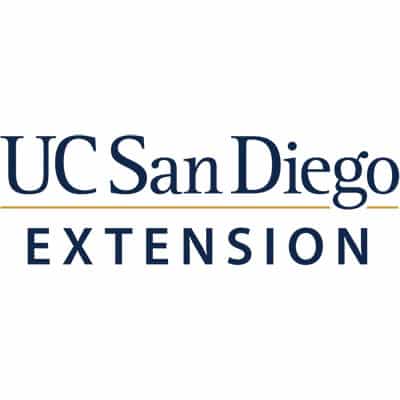 Thanks to our Team of Go-Getters at GoLeanSixSigma.com, we've been honored with a spot on the Inc. 5000, and we couldn't be happier. Because we practice what we teach, we continuously strive for improvement—in ourselves, our processes, and our products and services. Making the Inc. 5000 is a huge milestone, and we're excited for the next step as we continue to grow.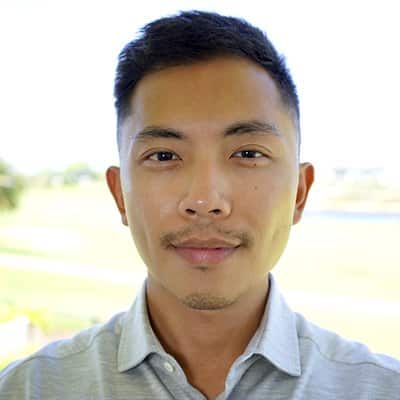 Karlo Tanjuakio
Managing Partner & CEO
What contributed to your growth in the past two years?
Practicing what we teach: Continuous Improvement that allows us to create greater value for our customers with less available resources. By streamlining our processes, we've been able to quickly and sustainably grow our revenue with practically the same number of employees.
Where do you see opportunities for growth next year?
Continuing to focus on reducing costs, increasing profits and creating happier customers with Lean Six Sigma.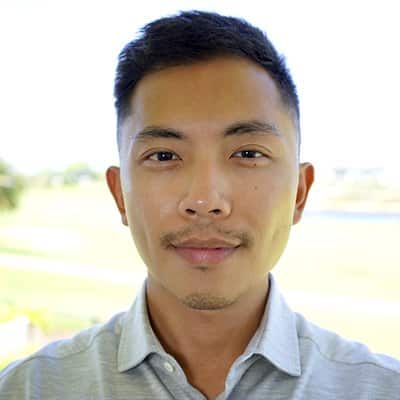 Karlo Tanjuakio
Managing Partner & CEO
Although remote, the instructors and format made the individual class members feel connected.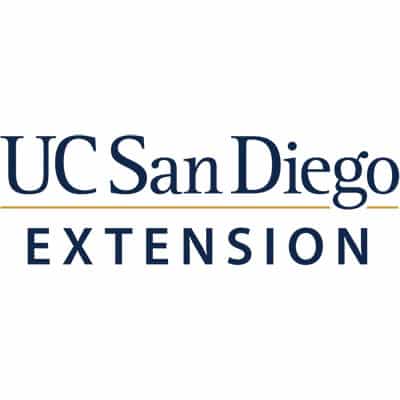 Best course ever taken, very well organized, the amount of work is fair for working students.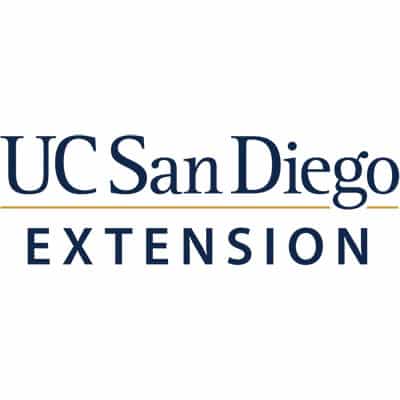 GoLeanSixSigma.com's courses are fabulously easy to understand. I have taken other Green Belt courses (ASQ, Six Sigma Global Institute) and GoLeanSixSigma.com's was by far the best. You made intimidating concepts and tools SO easy to use and apply. I truly thank you.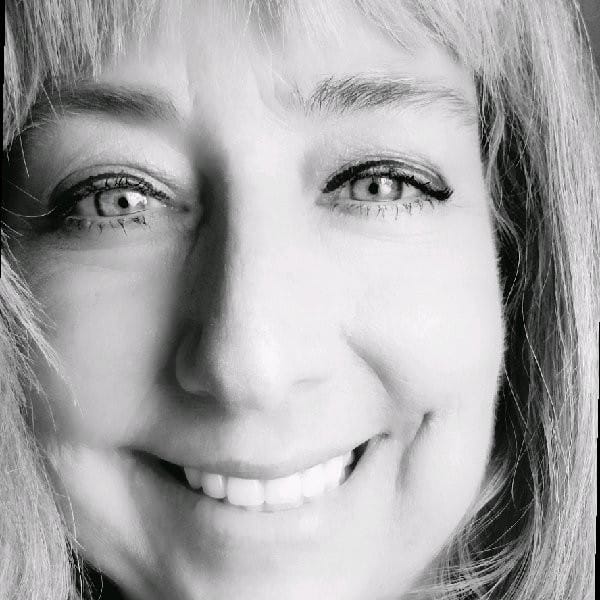 Tracey Jensen
Process Optimization and Change Management Consultant, Illuminative Strategies
Really liked the videos that were presented. They provided us with some real application to the tools given to us.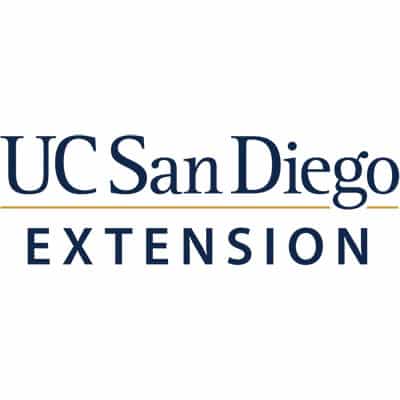 Loved the supplemental videos. They really put some concepts in easy-to-understand portrayals.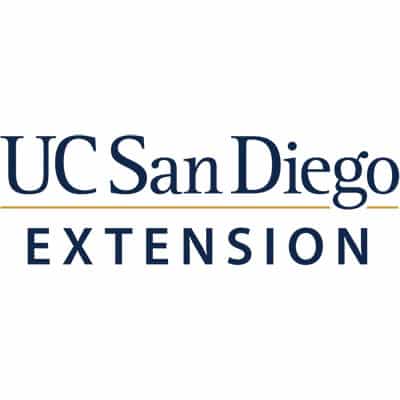 I really enjoyed the weekly assignment! Having to come up with real world examples helped me to relate the material to my everyday activities.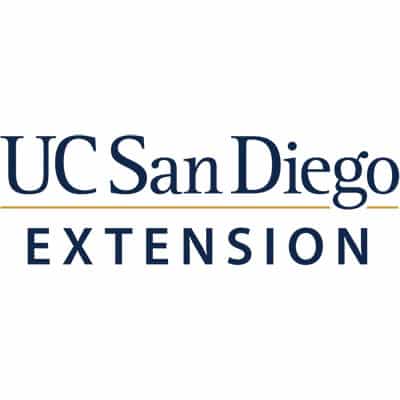 Loved the course, interactions, and material with which the concept of Lean Six Sigma were presented.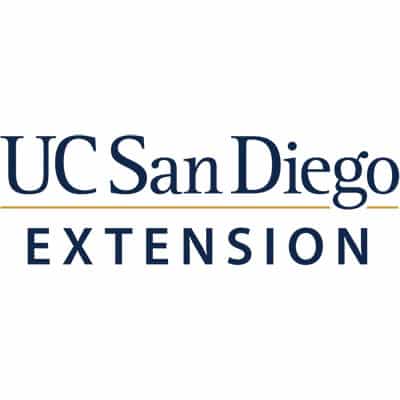 I liked the use of real world case and videos to reinforce the concepts so it made sense in how to apply to my situations.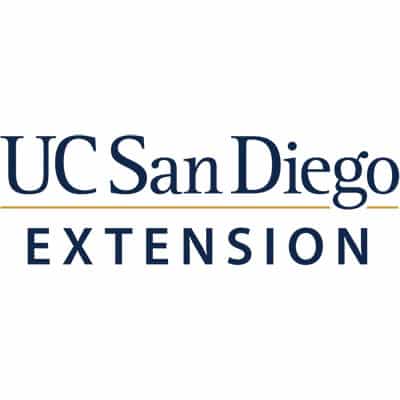 I really enjoyed the Lean Six Sigma Green Belt course! The assignments helped me to interiorize the theory and the online modules were really easy to understand. I also believe that the course will help me to make an impact in my current job!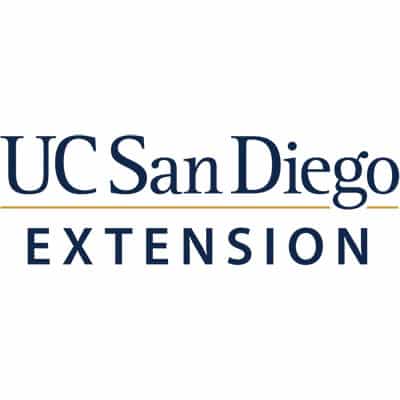 If we're able to change this process, get the buy-in, if you're able to show your team or who is ever involved in the process how it will positively affect them, they're more likely to say, "OK, this maybe work and maybe on top of my day-to-day responsibilities, but if I can see the benefit or the potential benefit," they're more likely to do it.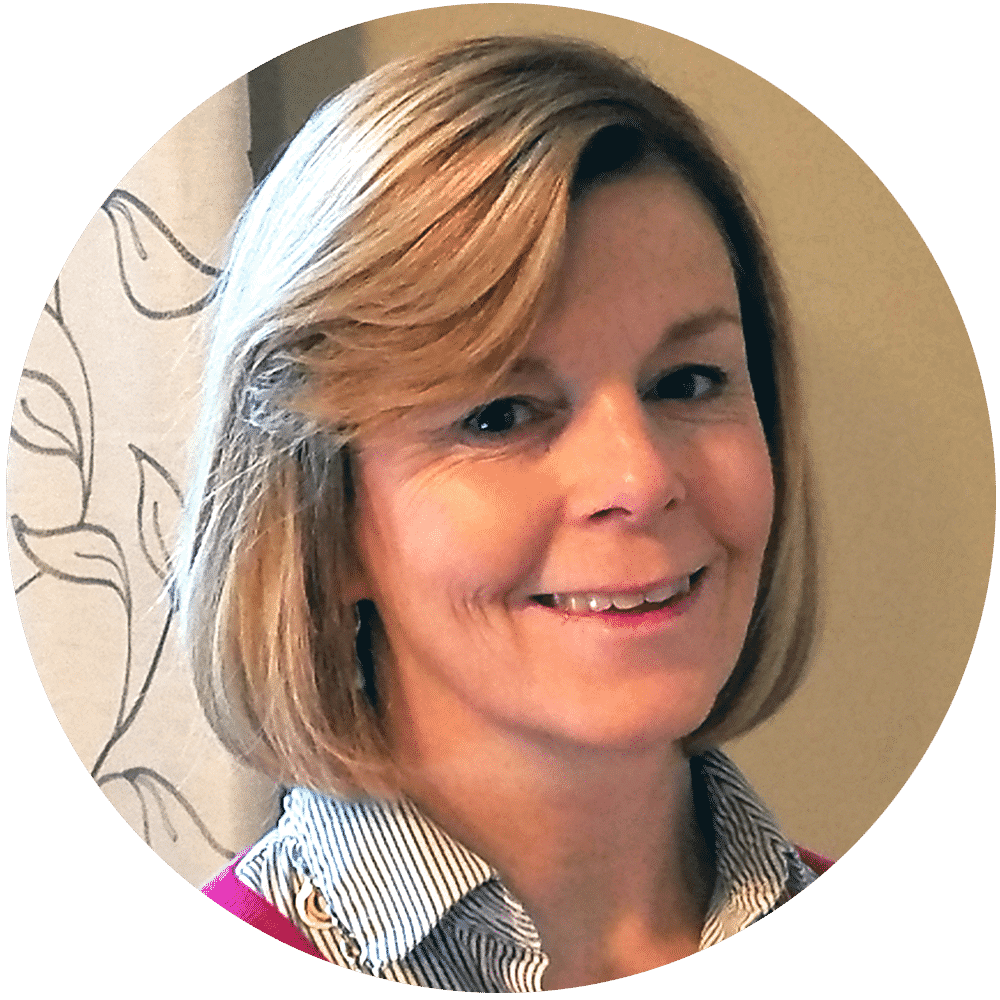 Nancy Sorbo
Director of Enrollment and Family Child Development, Cape Cod Child Development
The training was amazing and that it gave us the tools and the communication skills necessary to really articulate the benefits of this process and help them see.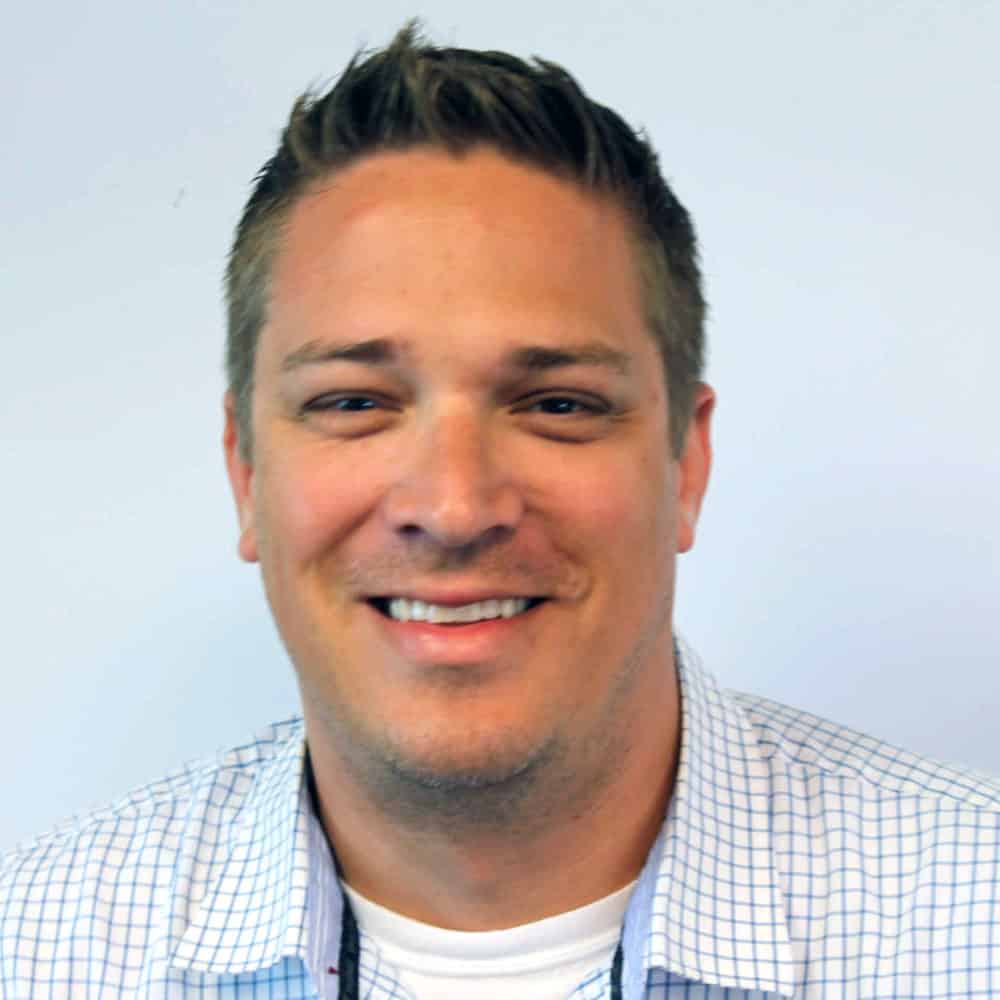 Jared Church
Associate Director, Student Business Services, UC San Diego
…it definitely makes me look at everything with having the [Lean] Six Sigma in mind at the same time. So no matter what I'm doing, I feel like I'm thinking, "OK, what is the easiest and most efficient way to do this?" No matter what it is.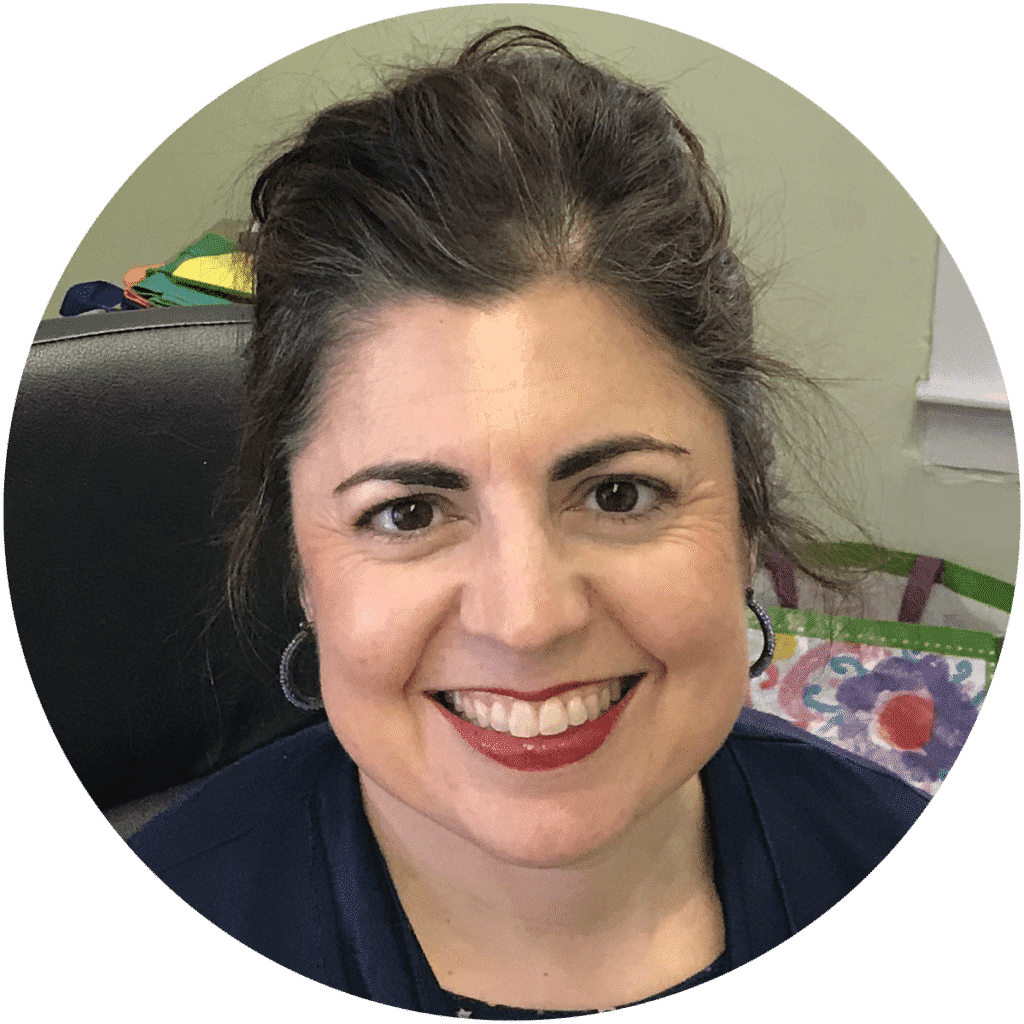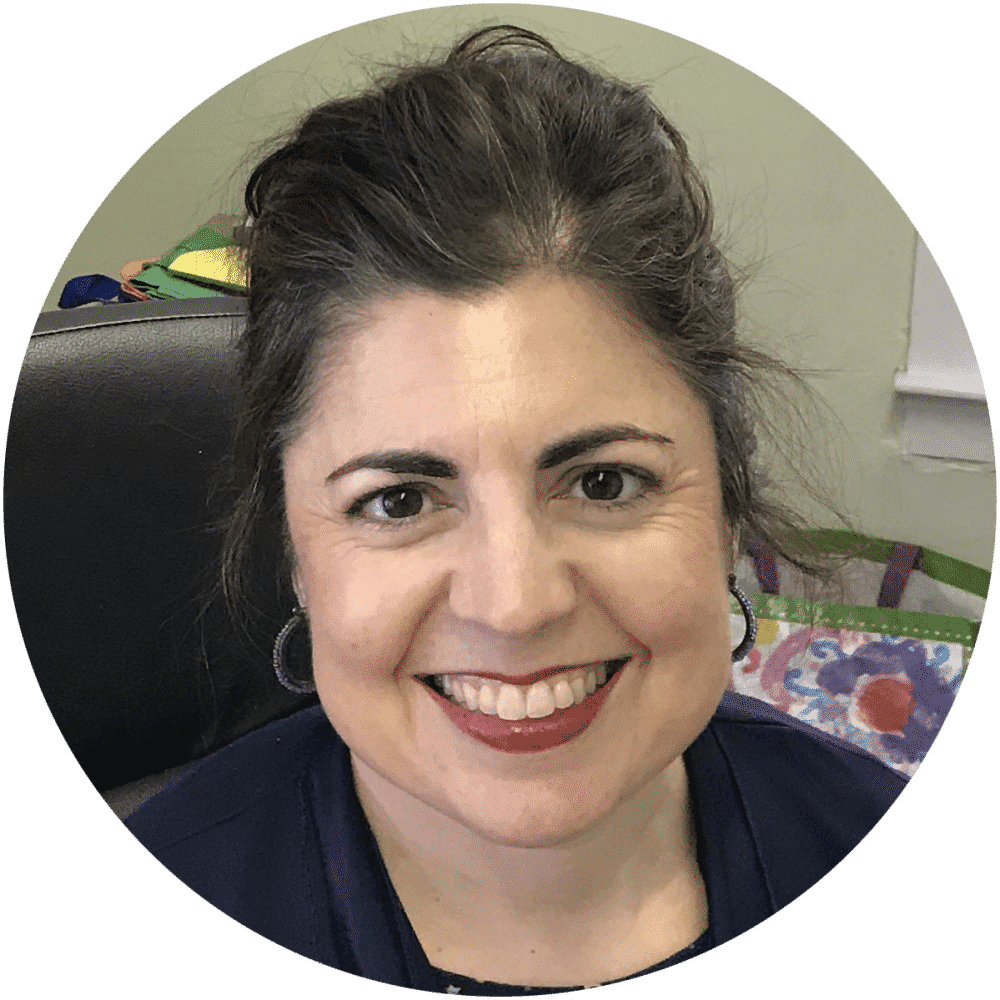 Laura D'Angelo
Director of Teen Parent Program, Cape Cod Child Development
The face-to-face experience that classroom training provides is tremendously beneficial. Having the onsite training removed the distractions of the office allowing our candidates to focus on the learning experience in order to assimilate the Green Belt methodology.
Our Green Belt candidates were immediately able to apply the tools and concepts to their certification projects. Having them all together created a bond between them resulting in a network of practitioners. We paired that with some excellent one-on-one coaching. After the candidates returned to their day-to-day jobs, the access to the online training material/tools/templates, coupled with the motivation they provided to each other, resulted in successful completion of their Green Belt Certification Projects.
Great skills, great projects, great experience!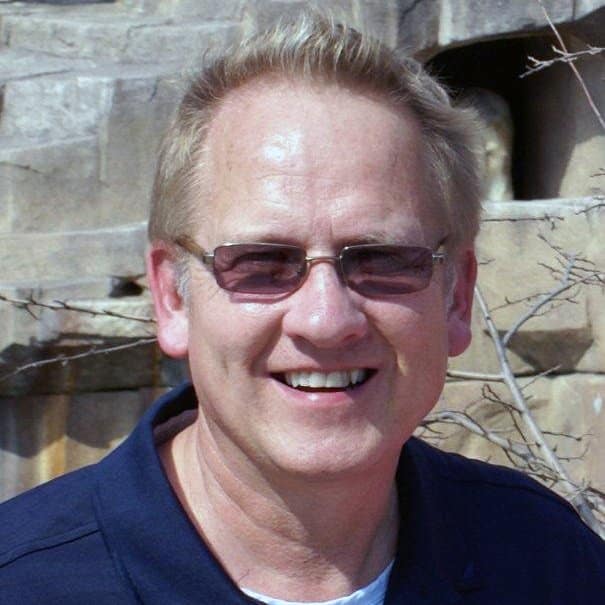 Paul Klouda
Certified Lean Six Sigma Black Belt, Senior Director of Business Operations - Exela Technologies
We chose to run the Onsite Green Belt Workshop one-day-a-month which worked really well for us. It provided the candidates a process improvement framework and time to work on individual projects while the entire group got feedback and stayed engaged. With some one-on-one coaching, the group brought their projects to complete success, while building an invaluable skill set along the way.
The team reduced the time to hire, increased enrollment, reduced billing errors and secured valuable grants with improved reporting and that's not even a quarter of what they accomplished. This has been a valuable journey for a growing nonprofit!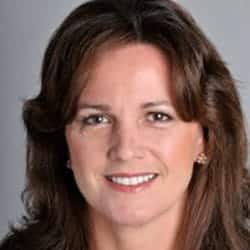 Anne Colwell
CEO, Cape Cod Child Development
So the benefits to our agency is that we have improved meeting the DPH, Department of Public Health, requirement for the timely discharge of early intervention children. So we're freeing up space in the files and DPH I'm sure is going to be pleased when they see that our percentage has increased in getting those discharge forms in a timely way.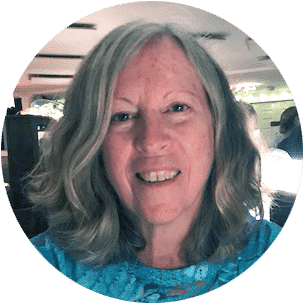 Linda Stiles
Director of Early Intervention, Cape Cod Child Development
Thanks so much for the A+++ work. The support we have received along the way and continue to receive has been nothing but the best. Our questions are always promptly answered and solutions are always provided. 
The FastPitch Workshop was phenomenal and the facilitators really knew their stuff and knew how to keep the audience's attention. It enabled employees to understand process improvement and feel empowered and ready for their online training. 
We are very excited to continue working with GoLeanSixSigma.com for our Green and Black Belts and have full confidence that we will be supported along the way when it comes time to implement projects. Thanks again!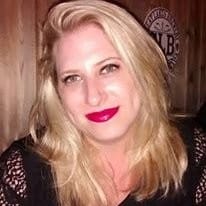 Rachael Roter
Executive Assistant, Numeris
GoLeanSixSigma.com met our interests of providing an affordable training option with flexible time commitments for participants that could be customized a bit to our needs. My favorite part was being able to complete my online content anytime that worked for me.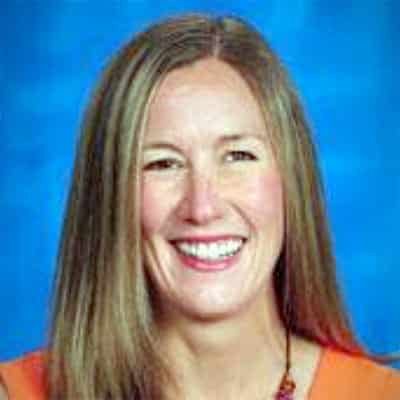 Jennifer Traufler
Assistant Superintendent of Student Support Services, Tacoma Public Schools
The group facilitation was tailored to our team, using our project work for discussion and team learning. GoLeanSixSigma.com talked us through content, answered questions, posed project questions, and truly helped us to apply tools to our process improvement projects. This made the learning applicable immediately and we all got to experience process improvement in our daily work.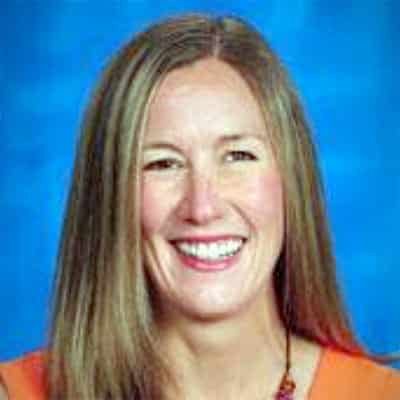 Jennifer Traufler
Assistant Superintendent of Student Support Services, Tacoma Public Schools
Thank you for all your wonderful job during the planning of the training sessions and during the FastPitch. The way it is designed, very structured, fun and data-driven really helped our members to understand the purpose of Lean Six Sigma. I believe they learned a lot and enjoyed it.
Since the beginning I knew choosing GoLeanSixSigma.com was the best decision. I look forward to working with you again.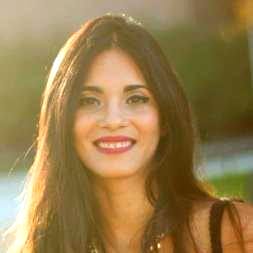 Emilia Nunez
Business Process Optimization Team, Spirit Airlines
So I'm a huge coffee drinker and I go down the street, I'm going to be honest, and I will sit and order my coffee and I will watch all the workers just running around and running around and I'm just thinking of back to the Bahamas and the bistro and going like, "Oh, they should really do a Lean Six Sigma training here because there are just so many extra steps being taken and stuff just isn't where it should be as far as the coffee being at this end and the creamer being at the other end."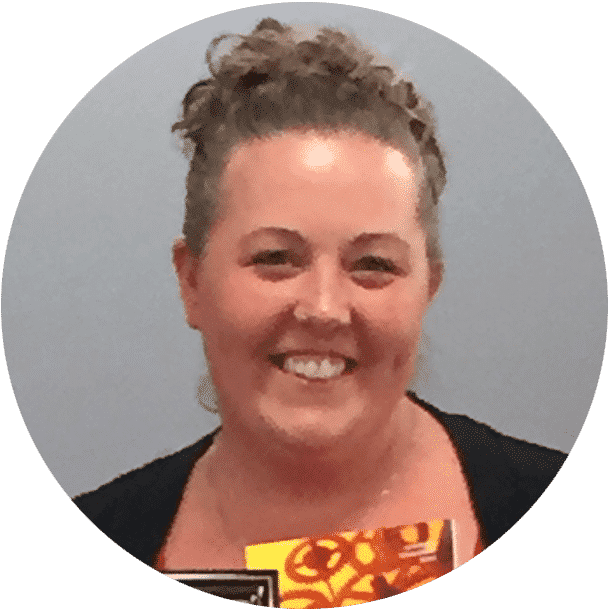 Jennelle Klun
Cape Cod Child Development
I would say just know you're probably going to come up against resistance if you are the first Green Belt in your section or agency, whatever it may be. But just try to reiterate to people that like Tracy said, it's not the person that we're trying to eliminate. They're not the problem. The process is the problem.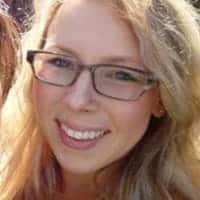 Megan Rulien
Administrator I, King County Finance and Business Operations Division
I think the hardest thing for me at first was to switch gears between the manufacturing thought process and apply it to office processes for me. It was very easy for me to comprehend how you could use these kinds of processes to see how many cars you turn out in an hour. But it was a little complicated for me to apply that in an office setting for me. But once I got the hang of it, I think I hit the ground running. Now, I do all kinds of things on a monthly basis for data for different things.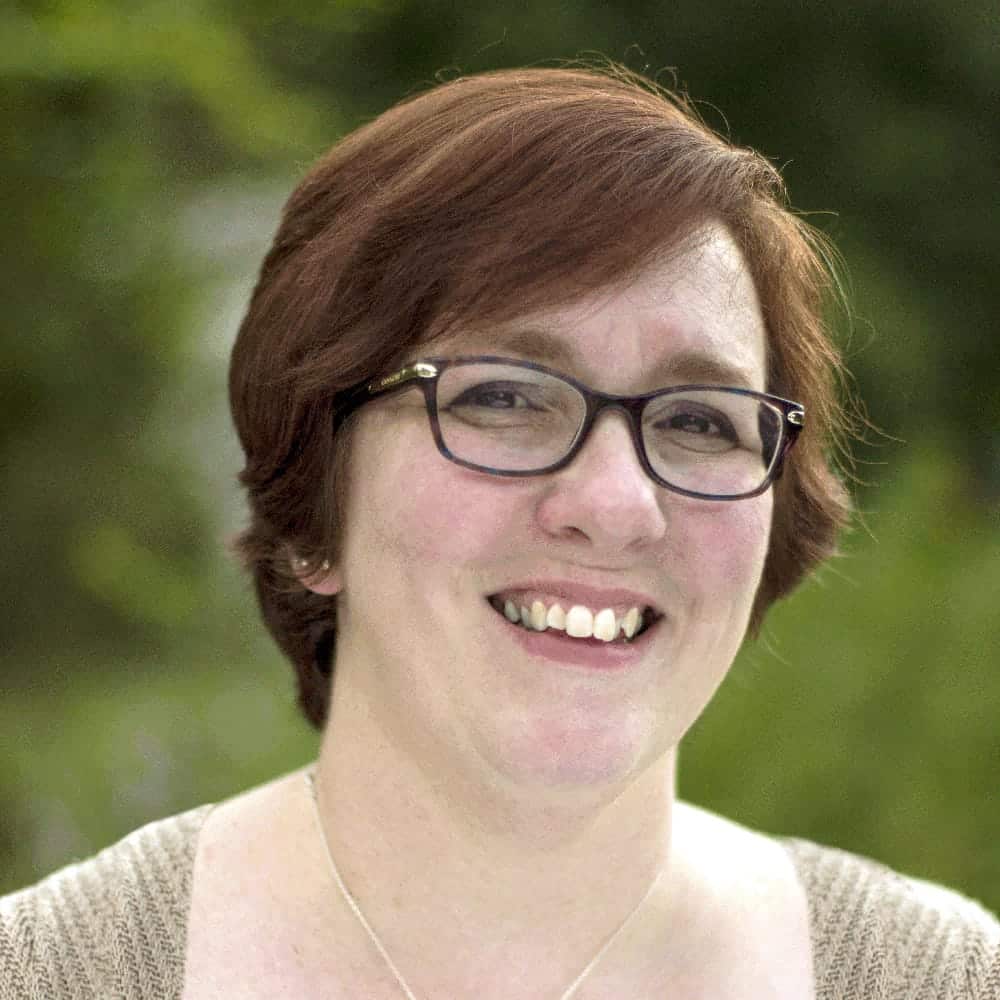 Brenda MacIsaac
Preschool Program Administrator, Cape Cod Child Development
I think painting a shared picture of what a Process Walk is and what it can do really helped set the foundation for what it is you're going to talk about. This isn't more work, this is valuable, and this is a part of the way we should be thinking moving forward.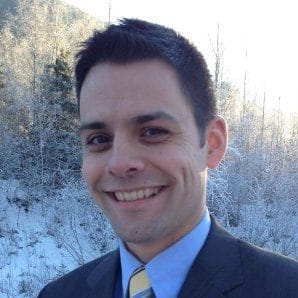 Chris Franco
Project/Program Manager, King County Financial Business & Operations
Absolutely impressed by the training course! Never seen anything like it. Bravo for creating a way of learning that's both comprehensive and enjoyable at the same time!
I must say, I truly have not seen any other education provider with this type of service. I'm very impressed by how you've designed the training outline and content that had subcategories for expounding on methods with just the right pace for learning professionals (not too slow that it gets uninteresting, not too fast that it gets overwhelming). I love the situational examples and interactive opportunities that really kept me engaged! Even the quirks of Bahama Bistro and staff was a nice touch (pleasant humor kept things light yet progressive).
Really looking forward to Black Belt and other courses with you guys! I love GoLeanSixSigma.com!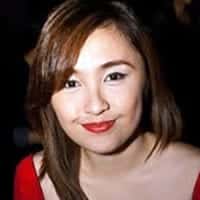 Emma Austria
Global Project Management Leader
…to see the look in the eyes of the people who have been doing this work and probably wanting to try something different or at least seeing that their opinion is valued, obviously, we all have seen it. We are probably guilty of doing this sometimes by pushing down the solutions that we in management think are the right solution without making sure that we've either validate it or at least validated the employees' perspective I think was truly one of the coolest parts of this entire project.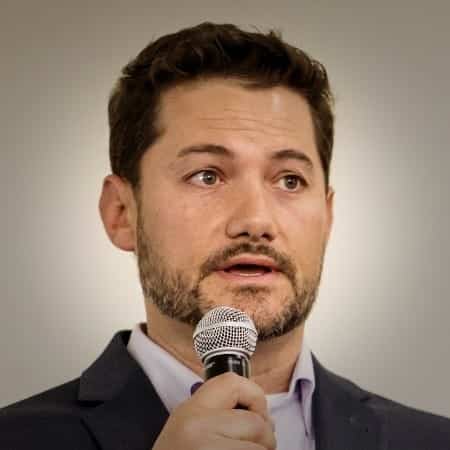 Hampton Sublett
Director of Strategic Solutions, UC Davis
I would like to take this opportunity to thank GoLeanSixSigma.com for their courses that have impacted my career as a Quality Leader. After the completion of the lessons, I began to apply the acquired knowledge to struggling production areas. The implementation of the rapid Kaizen improvement efforts generated immediate results on units completed per hour and new sales record.
The outcome of the process improvement projects generated a demand to transfer the Lean Six Sigma solutions to other sectors such as the engineering and technical departments.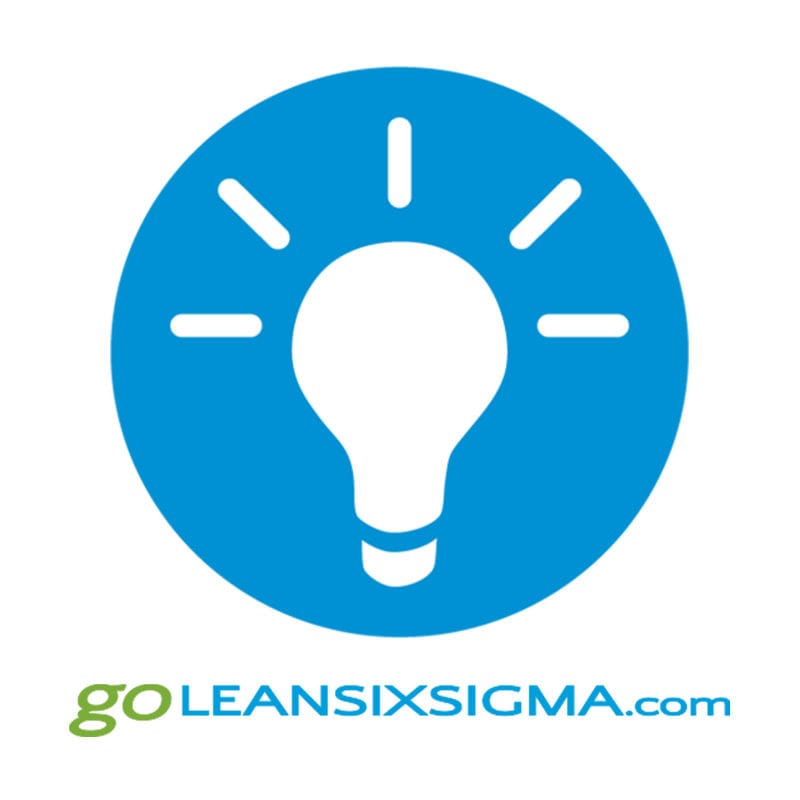 GoLeanSixSigma.com Green Belt
My favorite part of the Swimlane Map Webinar was focusing on the process time and lead time to look at how often there are delays that the Team may not notice because they are still working on other things. I also liked the focus on the number of handoffs, but process and lead time were my favorite.
I have enjoyed your Team's website, the resources, and webinars and look forward to future interaction.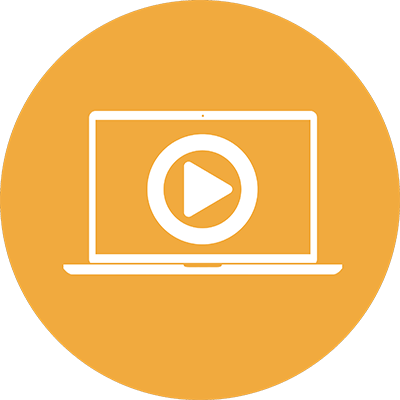 Jessica Stone
Quality Improvement Associate
I feel like it has made a huge impact honestly in my professional and my personal life because I look at things from a different angle and I look at what is the most efficient way we can do things.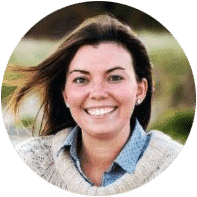 Amanda Booth
Cape Cod Child Development
We tried bringing in Lean Six Sigma in the past and it wasn't working, even though Continuous Improvement was designated as a core TVA competency. By combining GoLeanSixSigma.com's online training with onsite project support and a steady stream of success stories we managed to engage employees at every level in every plant.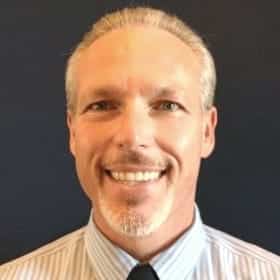 I have really enjoyed listening to the Just-In-Time Cafe Podcast. I've listened to several now, and regularly glean new information that will help me as a Lean Six Sigma practitioner. I appreciate the variety of ways the podcast addresses Lean Six Sigma issues. Tracy and Elisabeth keep the time engaging even for me as a new practitioner.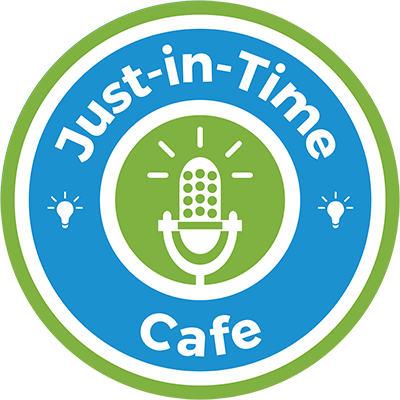 GoLeanSixSigma.com has always been best-in-class with their online learning offerings. They are able to distill the topics and capabilities into an easy-to-consume and enjoyable format that makes learning both productive and fun. They have done it again by following the same recipe with this companion guide. It is easy to consume and really helps readers understand what is important to know and allows them to take this knowledge back and apply it immediately to their projects.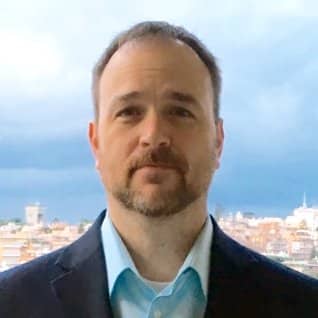 Kevin Hanegan
Vice President of Knowledge and Learning, Qlik
Your data tells a story. So you have to incorporate and interpret your data and see where it's going to take you because it's going to take you in a totally different direction.
Lesley Guertin
Quality Assurance Specialist/Coach Mentoring/SPED, Cape Cod Child Development
This podcast provides a healthy balance of various Lean Six Sigma topics across a variety of industries. I love how the format is the same each month and I can expect the same types of content. It's monthly production is just the right amount of information to stay up to date in the Lean Six Sigma world. My favorite part of the podcast are the interviews with Six Sigma leaders as they provide insights to their Six Sigma challenges and how they overcame them. High quality work!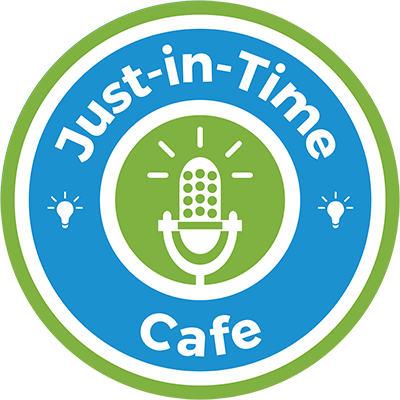 I love this podcast! I was looking for a Lean or Six Sigma podcast and found gold. Tracy and Elisabeth may be the best voices to present and educate the world on Lean Six Sigma! Not only is this show great for the subject matter expertise, but its production value as a podcast is also impressive. The format is entertaining and valuable. The book recommendations are always great and the news bulletin bring great real world context of LSS concepts in action. Can't say enough good things about this show.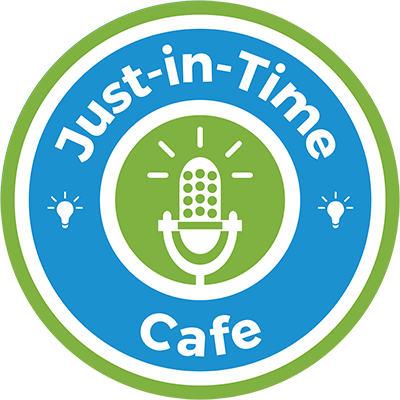 GoLeanSixSigma.com's Podcast presents problem-solving in logical, clear steps for ANYONE who needs, wants or is interested in solving process-related problems. Learn how to quickly and easily define a problem, isolate the causes of that problem, and develop a plan to solve the problem! If you need clarity in your work or personal life, let me introduce you to GoLeanSixSigma.com!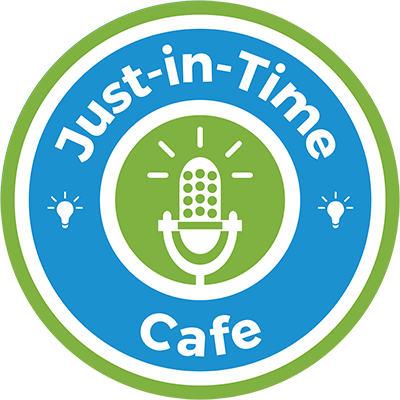 I just listened to my first GoLeanSixSigma.com podcast episode. Really important Lean Six Sigma information presented in a light, humorous, really listenable format. Elisabeth and Tracy are real presentation and interview pros who make the powerful information presented so lively and entertaining. I love it. I'm going to listen to ALL the episodes!!!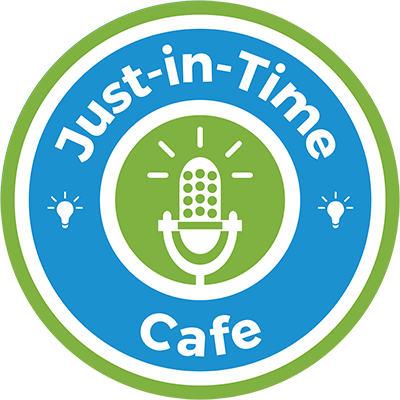 From app reviews to Lean Super Heroes, to the excellent interviews, the Just-In-Time Cafe Podcast is entertaining and informative. Did I mention how Elisabeth and Tracy are also pros at making the whole podcast experience fun? I'm hooked!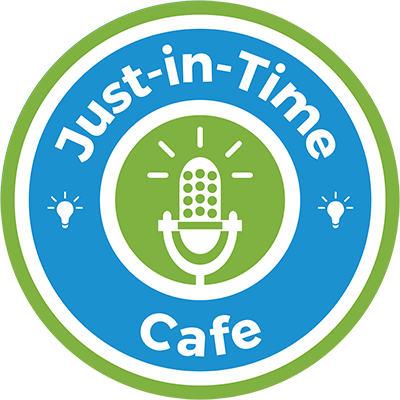 Simply put, Tracy and Elisabeth have found a way to make Lean Six Sigma as engaging as it is informative! Where has this been? A few things that I especially like about this podcast – Pace: It moves along and makes me eager for more. Relevant: From tools to success stories, the content is relevant and practical. Engaging: Their energy is contagious! This podcast is a gift to anyone – expert or exploring, curious about Lean Six Sigma trends, wins and tools.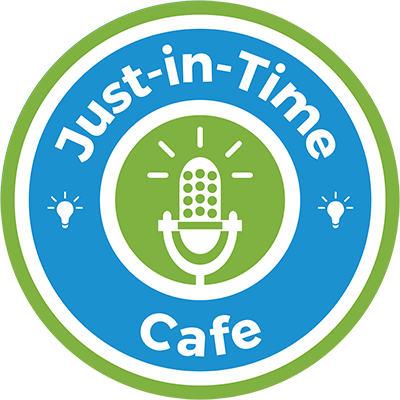 The two hosts are so positive! Great to listen to them discuss apps and books. I like the spread of topics and they go to just the right depth. Interview subjects always have helpful insights. Happy that they've gone to twice per month. Want to hear more!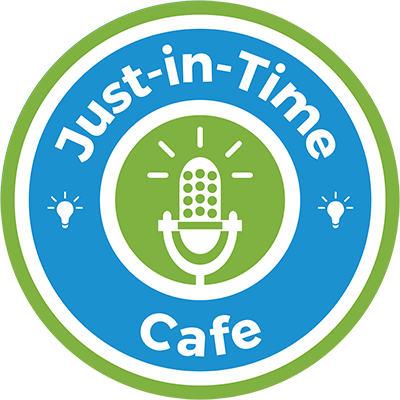 These episodes introduce you to Six Sigma and the many ways it can be the introduced. The podcast is highly emotive and positively-charged which brings the listeners intrigue to the fore. By introducing real scenarios as well helps understand the concept of Six Sigma and how it has become such an effective change mechanism in today's businesses.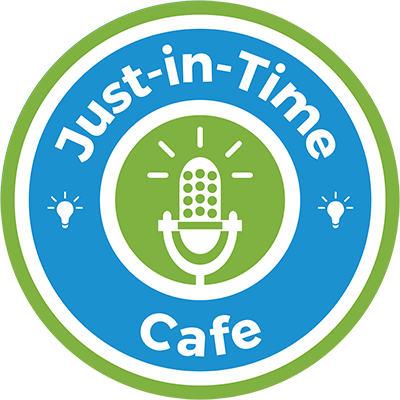 Love this podcast. The discussions and explanations of Lean processes and tools are so great and beneficial to implementing daily!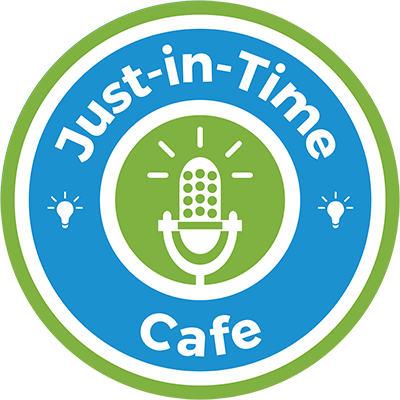 The Just-In-Time Cafe is the best podcast and on-the-go Lean Six Sigma training tool and update portal. Each time I listen, I find myself amazed at just how much LSS can do to improve all aspects of life! Each episode provides timely tips and ongoing LSS professional development. Anyone interested in LSS will benefit – from the rookie to the seasoned Master Black Belt!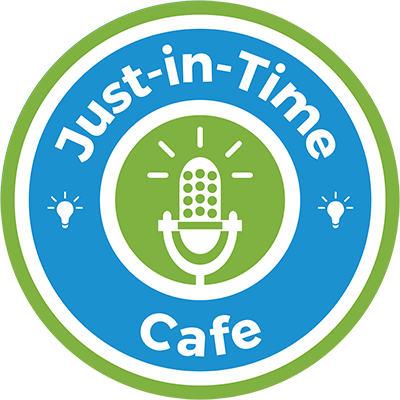 Excellent podcast featuring real-world applications of Lean Six Signa in business and in life. Relevant, educational, and most importantly fun! The story from a Terre Haute, IN college campus is inspirational. Lean Six Sigma can improve both the planet and the bottom line!!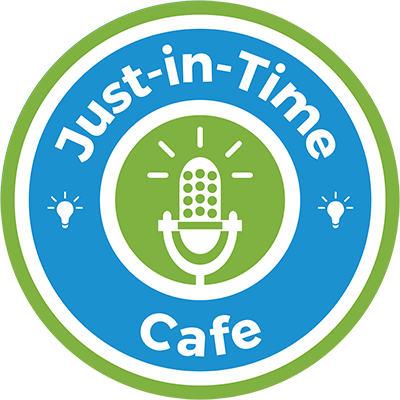 GoLeanSixSigma.com has done it again! After 5 years in quality improvement and 2 years of Lean Six Sigma training, I still have so much to learn. I have struggled with clearly documenting a PDCA. It was always a painful process. After reading this book and following their template, the PDCA documents seemed to flow much smoother. The graphics and examples explain simple concepts simply, all from the light-hearted angle of a road trip with friends. Reading it cover to cover can be accomplished quickly but I know I will keep coming back to reapply these tools in new ways. This book is a business staple which I use more than the stapler on my desk.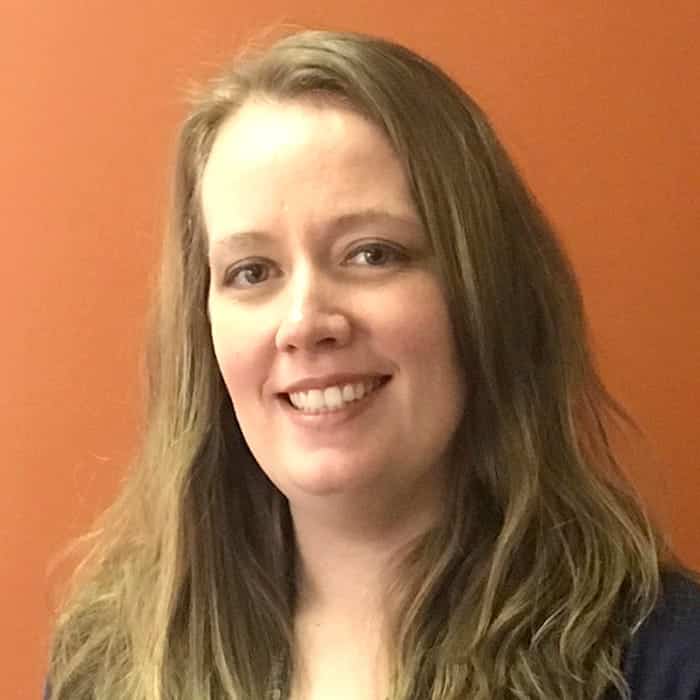 Lynne Emmons
Director of Quality Management and Compliance, Valle del Sol
I've been working as a specialist in the Lean Six Sigma space for the past 23 years. Through their training, consulting, blogging, podcast and now their eBook, the work of Elisabeth, Tracy and the whole GoLeanSixSigma.com Team is dramatically transforming the depth, scope and reach of Lean Six Sigma worldwide!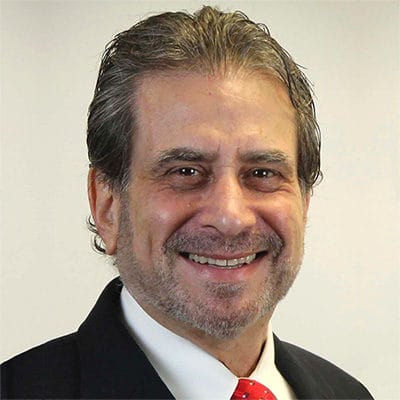 Bennett A. Neiman, PhD
Author of Slay the Dragons, Free the Genie and The Visionary Team Planning Fieldbook
The authors' approach the topic with a sense of fun and enthusiasm, providing a great high-level overview of Lean and Six Sigma tools. From how to identify opportunities for improvement all the way to putting controls in place to sustain improvements, The Problem-Solver's Toolkit by Elisabeth Swan and Tracy O'Rourke is an excellent guide for anyone embarking on a process improvement journey.
One of the most appealing aspects of the toolkit is the user-friendly layout. The clear and engaging graphics make concepts easy to understand and links to templates and additional resources allow the reader to dive deeper into specific tools. This is a great guide for anyone looking to grow their knowledgebase to become a better problem solver.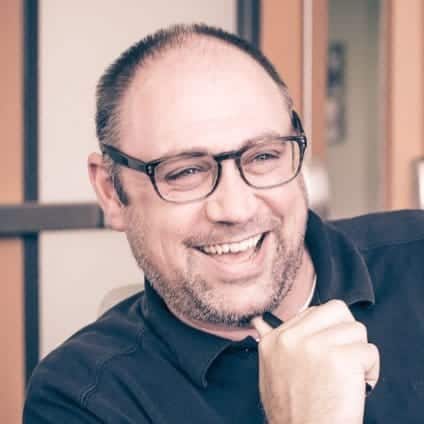 Marc Myers
Program Director, College of Extended Studies, San Diego State University
Tracy and Elizabeth have hit the nail on the head with this gem. Great examples and a unique style make for a guide which is fun to read and particularly ideal as a companion for online learners. There is solid coverage of just the right tools to help you succeed with real projects rather than an overabundance of tools seldom seen or used. The writing style and subject knowledge places this guide head and shoulders above any of its competitors. Finance and operations professionals will find this a great guide for implementing Lean Six Sigma in the workplace. Share it with your co-workers! Buy a second and add it to your corporate library.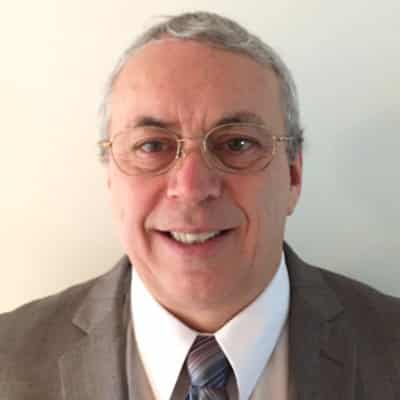 Bill Zerter
CFO, Wolf Advanced Technology
The Problem-Solver's Toolkit is exactly what my Green Belts need. We will always be on a process improvement journey, so how great to have a travel guide! The infographics alone are perfect teaching tools. Three cheers for Elisabeth and Tracy for providing such easy access to the building blocks of Lean Six Sigma!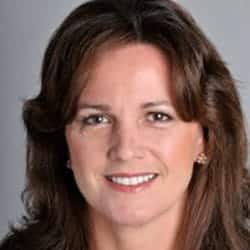 Anne Colwell
CEO, Cape Cod Child Development
If you haven't met GoLeanSixSigma.com's problem-solving team at Bahama Bistro, you're in for a treat as the waitstaff demonstrates basic Lean Six Sigma tools while they improve their own lunch order process. This impressively accessible guide takes a user on a process improvement journey, and the Bistro team travels with you. The Problem-Solver's Toolkit is a banquet of valuable tools and practical advice, all served up for users on the go!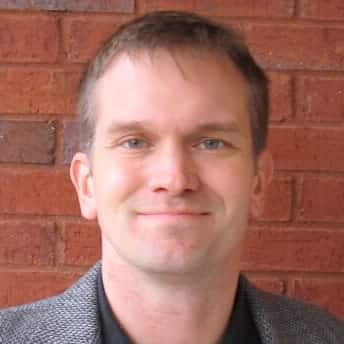 Dodd Starbird
Managing Partner, Implementation Partners
Tracy O'Rourke and Elisabeth Swan have put together an easy to understand and engaging "travel" guide that allows any level of learner to benefit from the tools, information, and "quick tips" included. It literally walks you step by step through the choosing of a project all the way to project completion. I see using this book as a field guide to help any level of learner through process improvement. I know my copy will be (digitally) dog-eared and sticky-ridden in no time. I recommend this toolkit to anyone who is working on process improvement.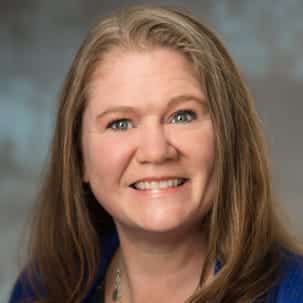 Kara Cuzzetto
Continuous Improvement Manager, King County Financial & Business Operations Division (FBOD)
With The Problem-Solver's Toolkit, Tracy O'Rourke and Elisabeth Swan have delivered the missing link. Coming from the Innovation side of the house, I appreciate it when the process improvement side takes a more inventive approach to what is often a dry and studious topic. My clients need to innovate, but they also need to fix what's broken. This plain-spoken, good-natured, graphical journey through Lean Six Sigma is just the ticket.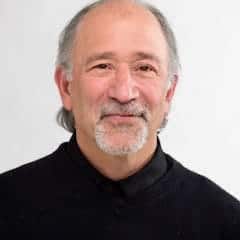 Mitch Ditkoff
CEO, Idea Champions
I am excited to recommend this guide to students who are ready to begin their process improvement journey! Tracy O'Rourke and Elisabeth Swan have an incredible ability to translate intricate concepts into fun and relatable learning experiences. The Problem-Solver's Toolkit allows readers to go beyond the classroom and access Lean Six Sigma concepts with engaging, smart and entertaining examples.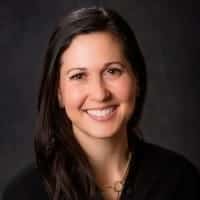 Angela Miller
Program Manager, UC San Diego Extension
Tracy O'Rourke and Elisabeth Swan have created and delivered an-easy-to-use, simple, yet thorough guide to Lean Six Sigma. Their approach to treat the journey of a Lean Six Sigma project like a travel adventure works in so many ways. They provide help via "Roadside Assistance" signs and warnings via the "Potholes and Detours" icons throughout the guide. Where readers want to dig deeper, they provide "Sightseeing and Additional References." I highly recommend this guide for anyone beginning their Lean Six Sigma adventure!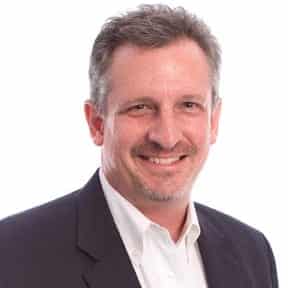 Jerry Wright
CEO/President, LEANwRIGHT, Inc.
In The Problem Solver's Toolkit, Tracy and Elisabeth have put together an effective guide to help relative newcomers to Lean Six Sigma. It is a visual, easy-to-read book with a case study to demonstrate how Lean Six Sigma tools and techniques can be applied (a scenario that every reader can relate to).
Their decision to focus on the significant-few tools with the most impact benefits the reader by minimizing the risk of information overload. In addition to the visuals and case study, the book is filled with links to relevant blog posts, videos and templates. If you are in the early stages of your problem-solving adventure, pick up this fun, intuitive and easy to follow guide!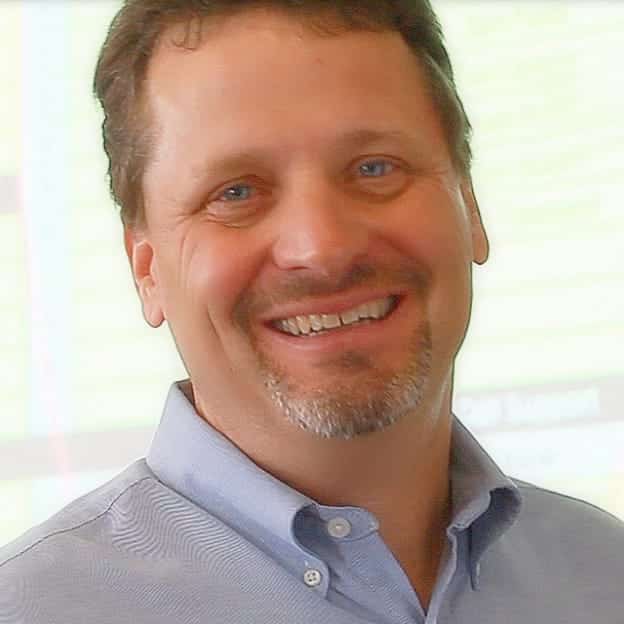 Mike Osterling
Coauthor of The Kaizen Event Planner, Value Stream Mapping and Metrics-Based Process Mapping
Sometimes, when you're solving a problem, you just need a tool, and to know if the tool you are choosing is the right one to get the job done! Whatever continuous improvement philosophy you follow, this book will help you select the right tool, guide you on how to use It correctly, and steer you away from pitfalls and potholes along the way! And, you'll have fun following the folks at the Bahama Bistro as they use the tools to solve the problem they're having with slow lunch service! Easy to read, and easy to use, this book is another great product from my friends at GoLeanSixSigma.com!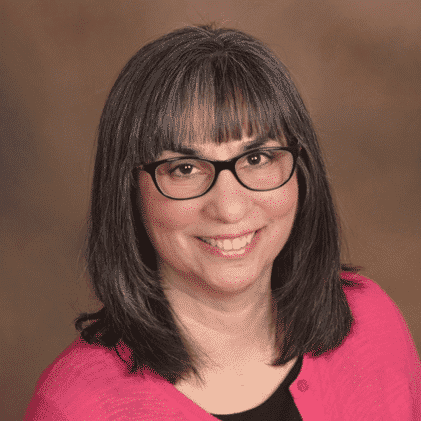 Karyn Ross
Shingo Prize-winning Coauthor of The Toyota Way to Service Excellence
Tracy O'Rourke has helped build the Process Improvement curriculum at the University of California, San Diego Extension. Participants of our Lean Six Sigma courses continuously praise her unique talent to transform their thinking processes. One student shared that "O'Rourke, is fantastic. She is an expert in the field of process improvement with a wealth of examples to draw from when teaching Lean Six Sigma concepts. She is enthusiastic about the topic, and shows connections to examples affecting our everyday lives."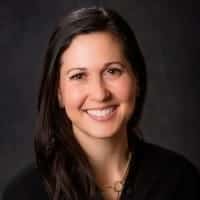 Angela Miller
Program Manager, UC San Diego Extension
I remember when I first got approval from my boss to pay for the Lean Six Sigma training, he said, "That's manufacturing. How is that going to apply here?" And I said, "I can think of tons of ways that it could apply them. I mean I just finished the Yellow Belt and I had a long laundry list of things that I could improve or just quick changes."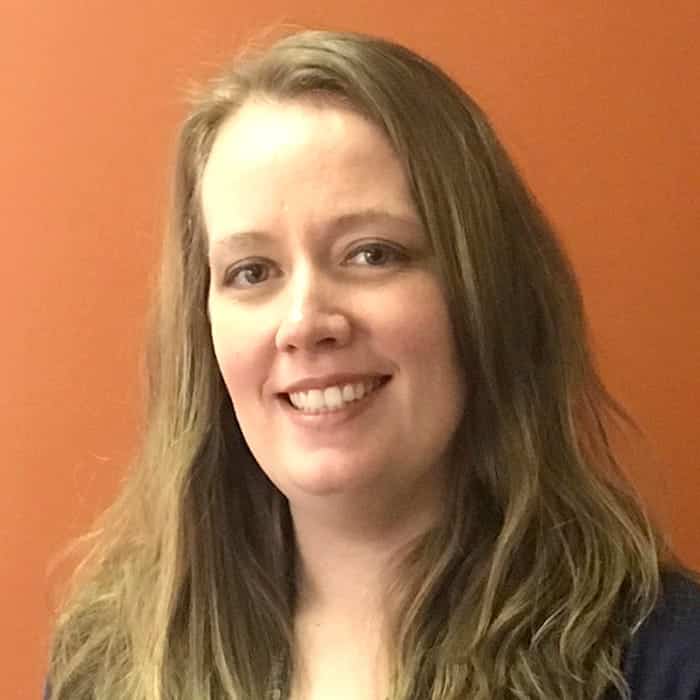 Lynne Emmons
Director of Quality Management and Compliance, Valle del Sol
My Lean Six Sigma Training has really been critical in providing me with the tools to look at a process and identify ways to have tools to improve that process.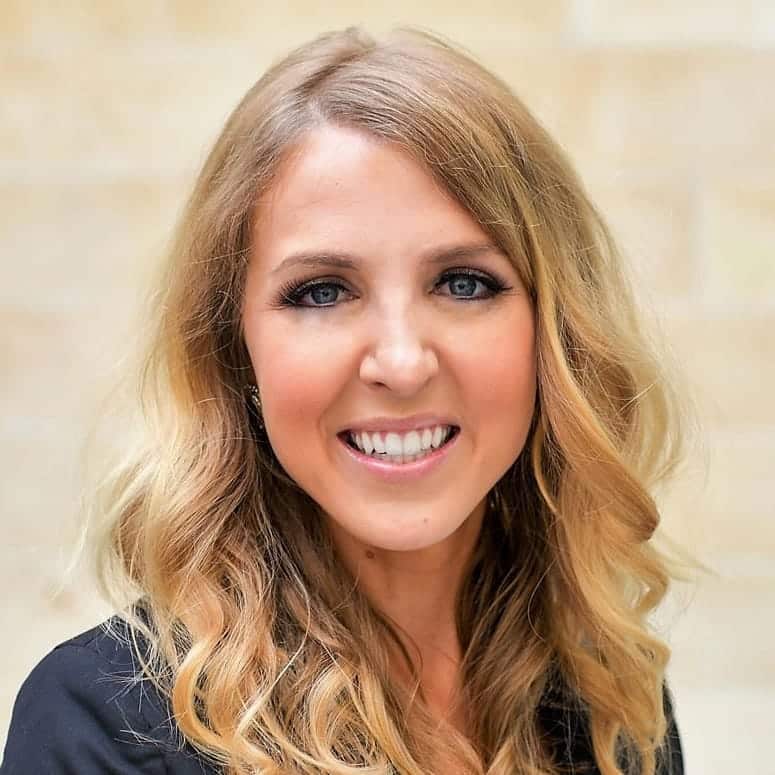 Kristin Kielich
Senior Strategic Initiatives Analyst, UC San Diego Extension
I was certified as a Green Belt through another organization about 2 years ago. The training was 100% onsite in-person training. GoLeanSixSigma.com's online training course was far superior and covered more areas than the onsite. I am looking forward to moving on towards my Black Belt now and having our teams go through the Yellow Belt and Green Belt Training.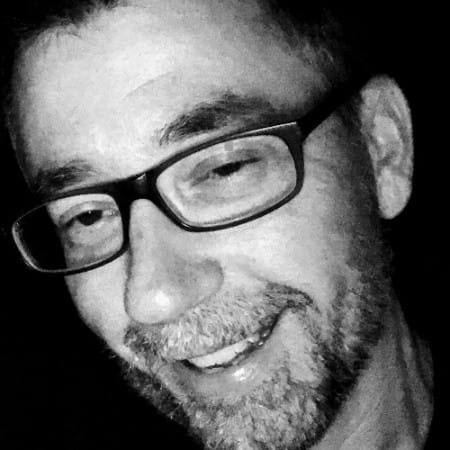 Dale Dean
Chief Strategic Performance & Innovation Officer, City of Southlake
I think the "aha" moment is during the process walk – just really seeing what each department has to do and what we can eliminate to help everyone work together better.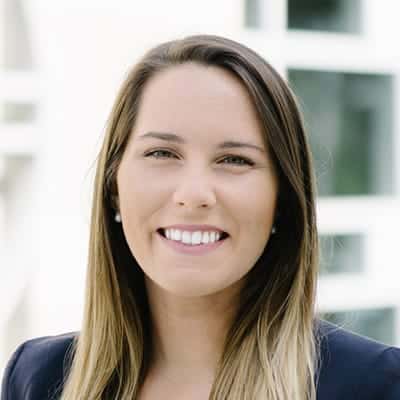 Kymberly Epperson
Event Services Coordinator, UC San Diego Extension
The team loved GoLeanSixSigma.com's training, which helped build momentum for process improvement by empowering them to be fully onboard and enthusiastic about improving their process.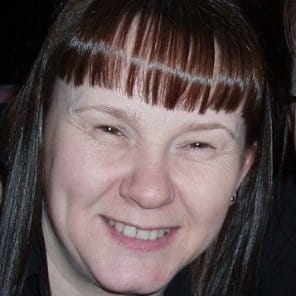 Diane Leatherbarrow
Operational Excellence Coordinator, Paymentshield
I had my entire team gain their Lean Six Sigma Green Belt through them and the content made sense to everyone – from those with little to no experience with Six Sigma and to those who were experienced. The interactive videos and training allow users to learn the material at their own pace and then to practically apply the information learned.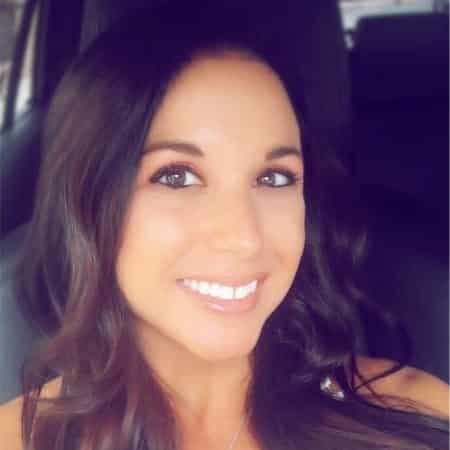 Jamie Whited
Director of Process Improvement, ADP
I had my entire team gain their Lean Six Sigma Green Belt through them and the content made sense to everyone – from those with little to no experience with Six Sigma and to those who were experienced. The interactive videos and training allow users to learn the material at their own pace and then to practically apply the information learned.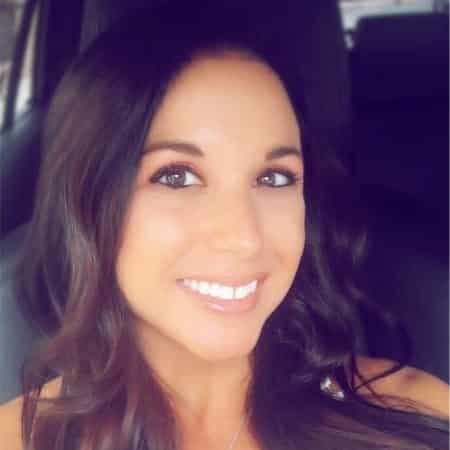 Jamie Whited
Director of Process Improvement, ADP
Combining the online Green Belt Training with remote coaching allowed us to target a cleanliness project in one of our buildings. The project allowed employees to better understand how their performance was being measured and, in turn, to focus on areas that had the most impact on their performance.
By the end we managed to standardize processes, reduce supply costs, and significantly improve our member experience.
GoLeanSixSigma.com provided solid support and our improvement efforts are rapidly expanding. Overall amazing experience!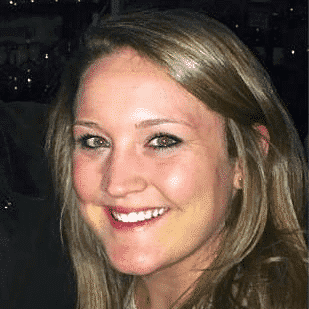 Suzie Howell
Community Director, WeWork Washington DC
I wondered how you were going to pull off putting Green Belt and Black Belt Training online. I am so impressed. It's presented in a clear, distilled way including the stats pieces. You effectively integrated the soft skills of leadership/coaching/facilitation and broader change management. And the templates! Finally, the accompanying webinars are collaborative, comfortable and relevant. It exceeded my expectations. So… the overriding feedback is NICELY DONE.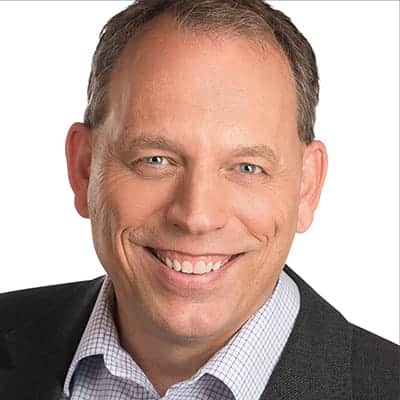 Mark Halmrast
Principal, BlueTrail Consulting
After about a year of struggling with Lean Six Sigma, we found GoLeanSixSigma.com. Their training and their approach made it a lot easier to understand. More importantly, it showed our folks how Lean Six Sigma does applies to us and how to use it to improve our processes.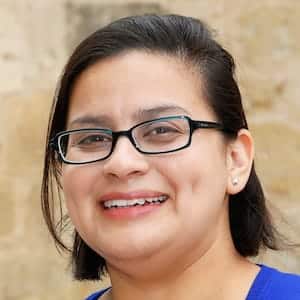 Jessica Shirley-Saenz
Assistant to Director in Transportation and Capital Improvements Department, City of San Antonio
I have participated in at least 2 other Lean Six Sigma training courses but they dragged on due to the dry presentation and irrelevant content. About a year ago I received the link for GoLeanSixSigma.com's Yellow Belt course. I completed it in one day. With GoLeanSixSigma.com's training, my Quality Management Department was able to complete our first Lean Six Sigma Project in 6 months.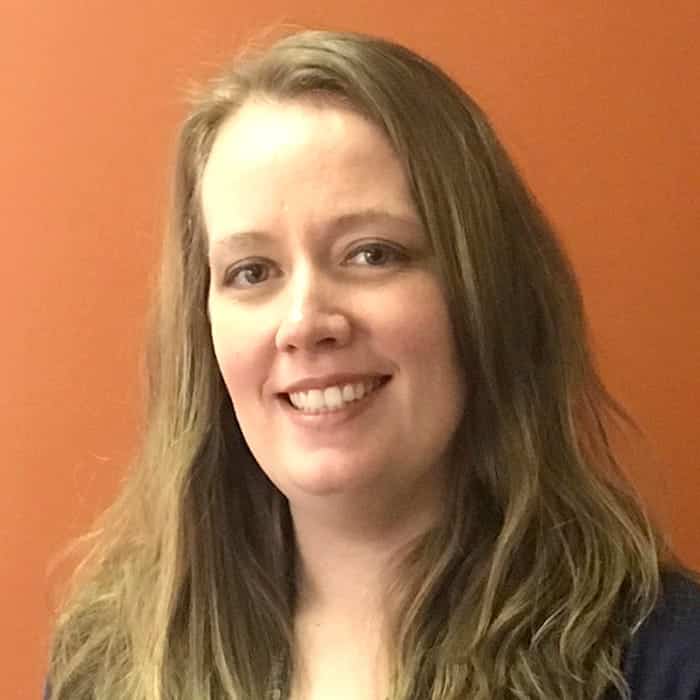 Lynne Emmons
Director of Quality Management and Compliance, Valle del Sol
I appreciate the help and the experience I had in this class very much. The class was very informational and interactive, which makes it a pleasurable and fun experience for everyone that takes it. This was a very good set of management tools that I know I will take with me throughout my entire career and know that it will help me very much.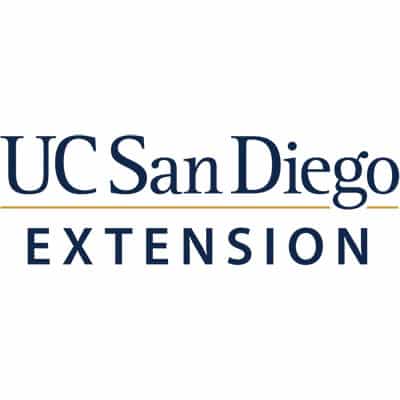 Danny G.
UC San Diego Student
I really enjoyed this online training. The flexibility of completing at my own pace was great. It was well-organized, used clear and easy to understand language, and the continuing example of the Bahama Bistro was a great real-world application of the process. The one time I did require some assistance with logging in, the customer service was timely and very kind and helpful. I would happily recommend GoLeanSixSigma.com to anyone looking to expand their knowledge and help grow their careers.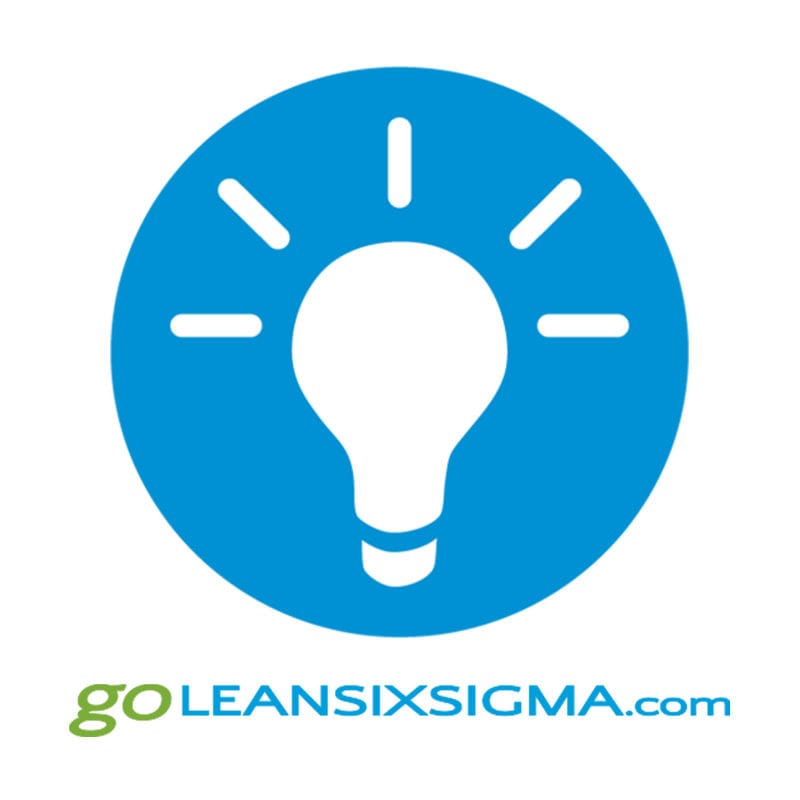 I have been involved in Lean and Six Sigma processes and tools in many different projects and positions but had never gotten certified. A Black Belt suggested your website for formal training and certification. I found the training to be well designed, thorough and easy to follow and understand. A good many Six Sigma training programs almost seem to try to confuse in order to impress. Your training used real world exercises, problems and solutions to easily understand the principles and tools available. Great job! I highly recommend your website and training process.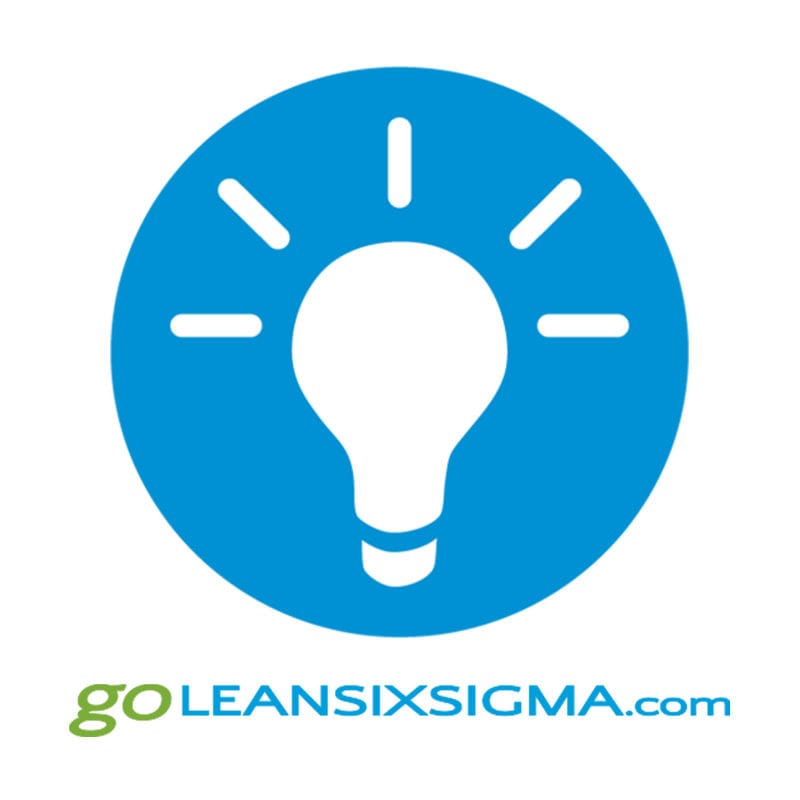 Stephen Feher
Catholic Medical Center
The online courses offered by GoLeanSixSigma.com provide an interactive user interface to engage the learner and combine verbal and written materials very well. It is clear from the course content that there is a design and development team steeped in Lean Six Sigma expertise and keenly interested in the learning experience. Not only this, the courses are offered at incredibly competitive prices demonstrating that the team truly understands the concept of customer value!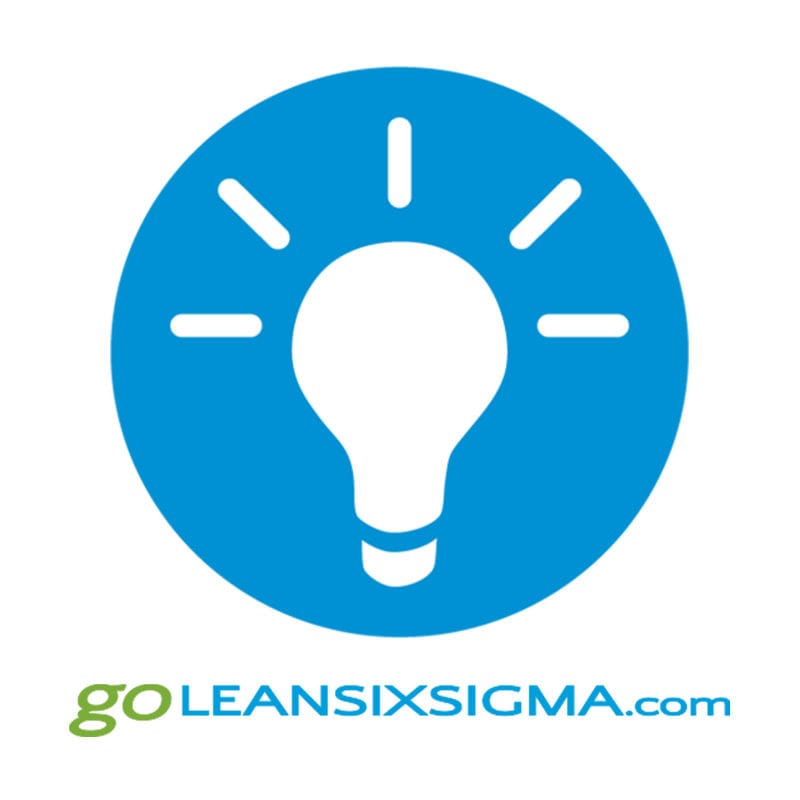 I truly enjoy GoLeanSixSigma.com's online training. I use the knowledge on a daily basis in my organization. I am spreading the word of Lean and Six Sigma and at the same time educating my peers in a more robust process improvement understanding. I have had excellent support from the GoLeanSixSigma.com team throughout my training.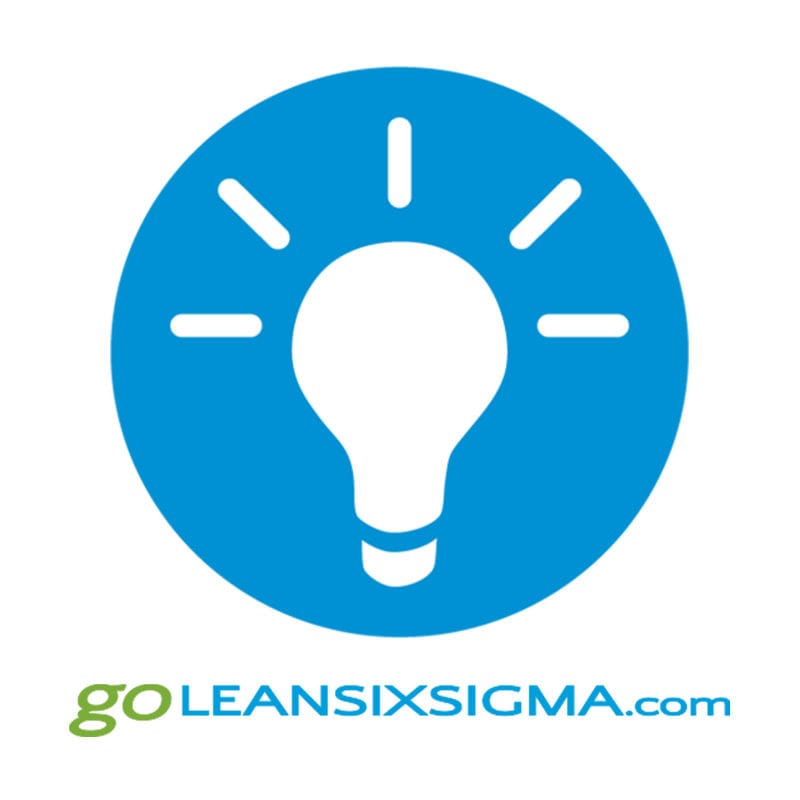 Philip Anterup
Öresundskraft AB
Super excited to say I just completed my Green Belt Training & Certification! This is my second online training and exam through GoLeanSixSigma.com. I find their courses very informational and on a side note, I love the webinars they offer as well. I'll be working on a process improvement project with our office using the training I've received and I'm excited to be sharing my education with others who can benefit from it while working on our project! Thank you GoLeanSixSigma.com!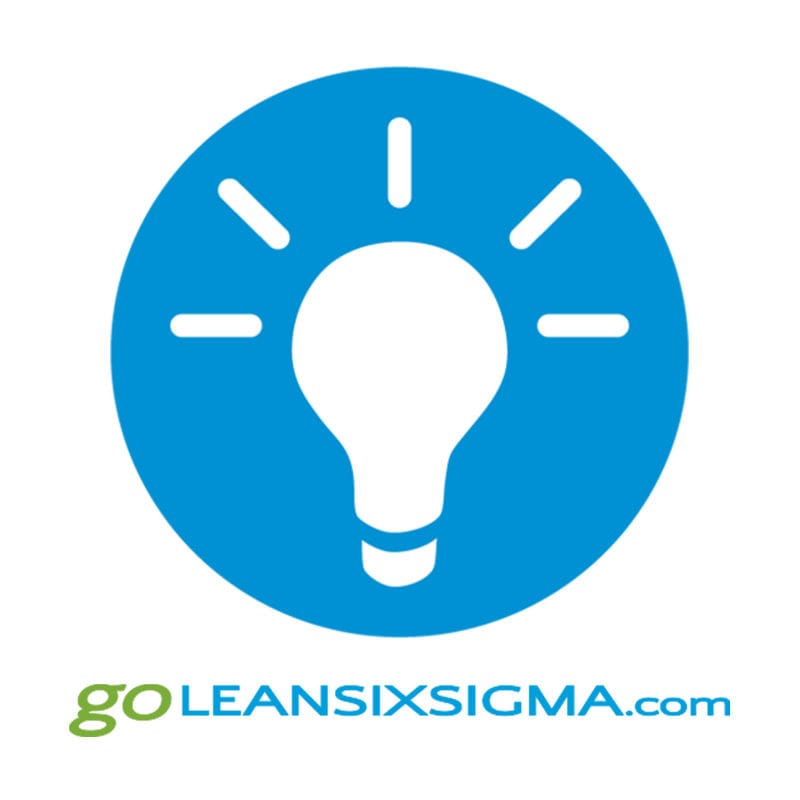 Katie Van Buren
North Suffolk Cardiology
I started with GoLeanSixSigma.com's Yellow Belt Training and was immediately impressed with the format of the training, so I advanced to Green Belt Training. It was easy to follow because of the Bahama Bistro business model. I could easily see how the lessons from this simple paradigm could translate to more complex systems. GoLeanSixSigma.com's course allowed me to spend as much or as little time as needed on each section of the training. I have a great deal of confidence that what I learned through GoLeanSixSigma.com will be of significant value to me and my employers. I recommend GoLeanSixSigma.com to anyone interested in advancing their career.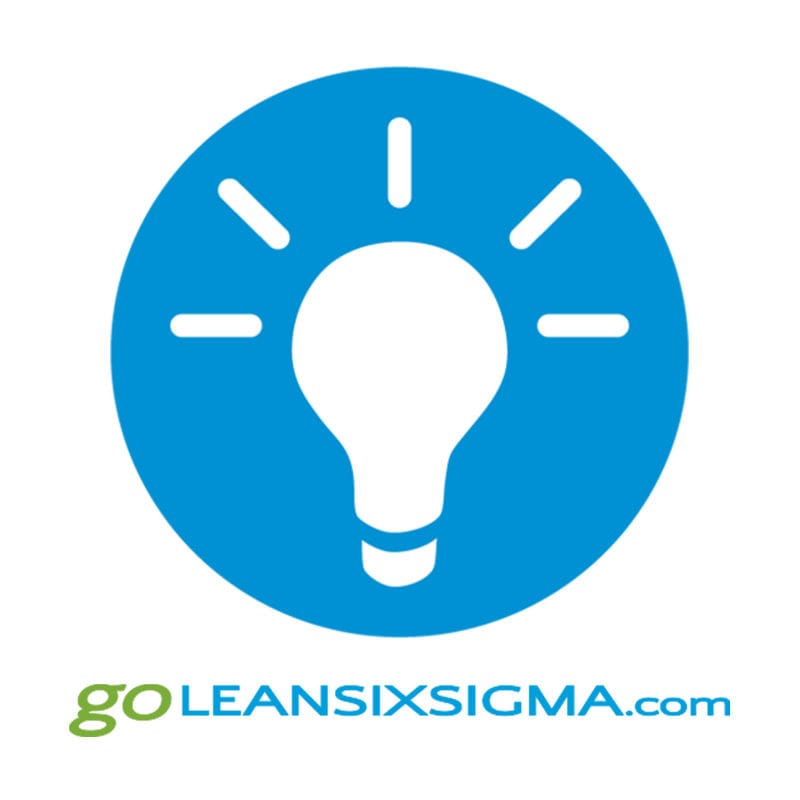 I thoroughly enjoyed your Green Belt course and believe it to be comprehensive and very easy to use.
We have found the resources and templates particularly valuable as we build our team and establish standard work for our projects.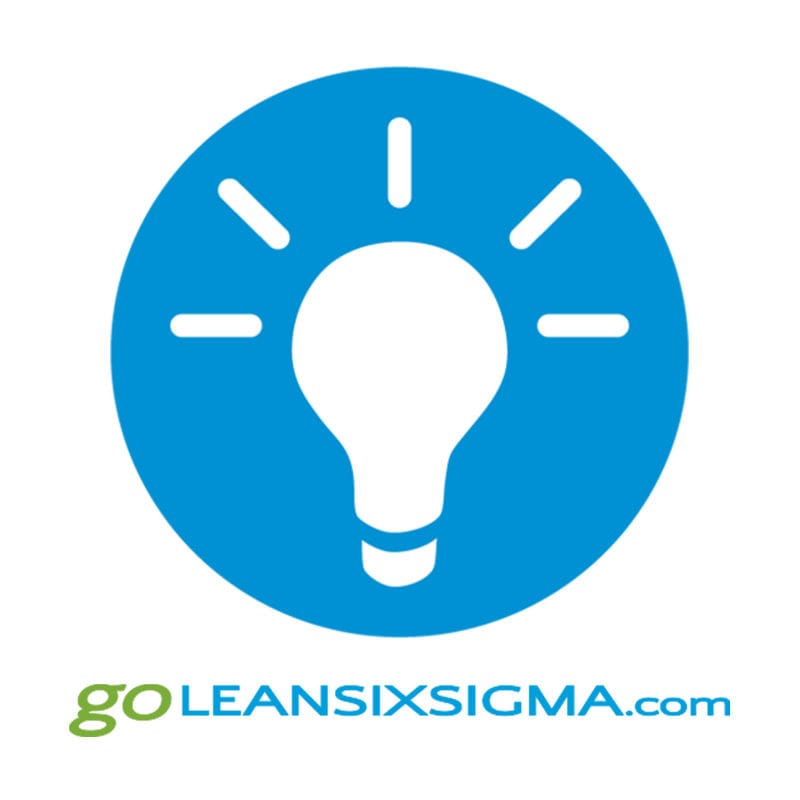 Jonathan DuBose
Memorial Hospital of Gulfport
This is a particularly excellent course in content and delivery, and I fully expect to roll this Green Belt course out across our company. In my working with the GoLeanSixSigma.com team, I have been very impressed with their courtesy, responsiveness and support.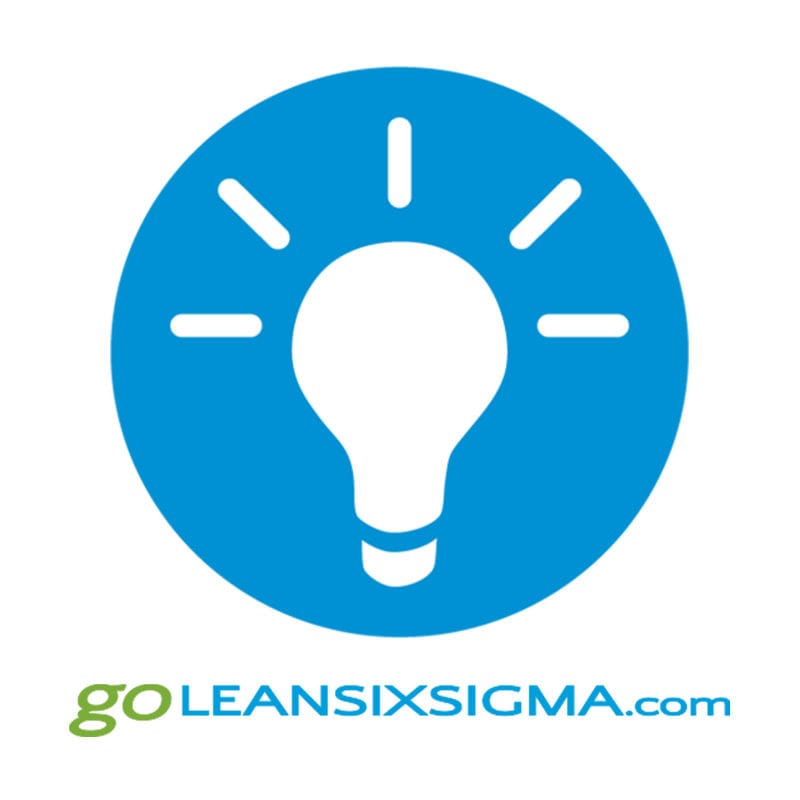 The Green Belt course helped me finely tune my problem-solving skills, and made me a better operations manager all-around. Without it, I wouldn't have nearly the success – or fulfillment – in my job that I have now.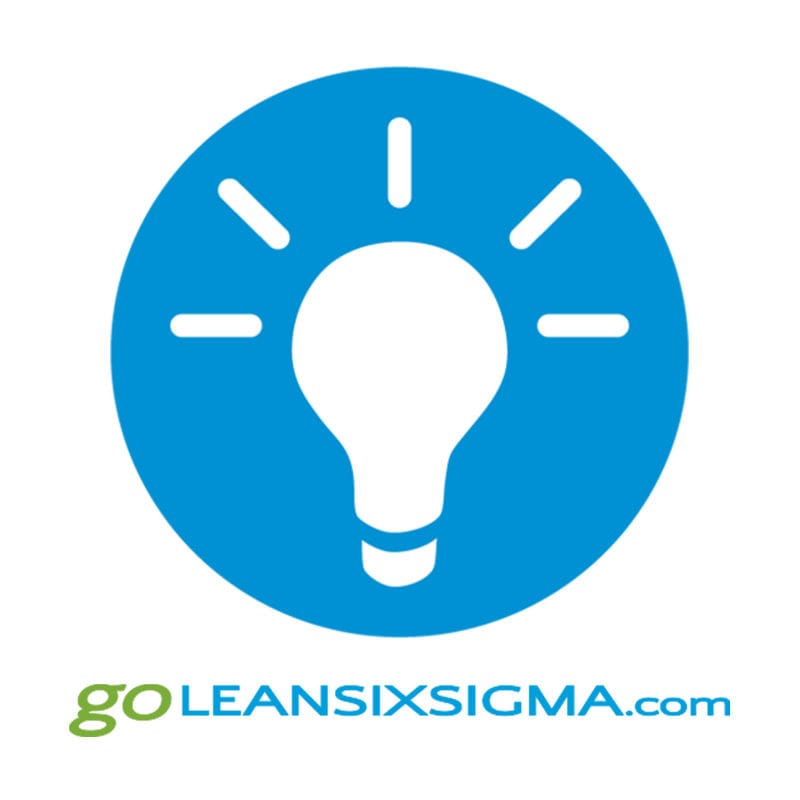 A systematic, step-by-step guide with all terms clearly explained.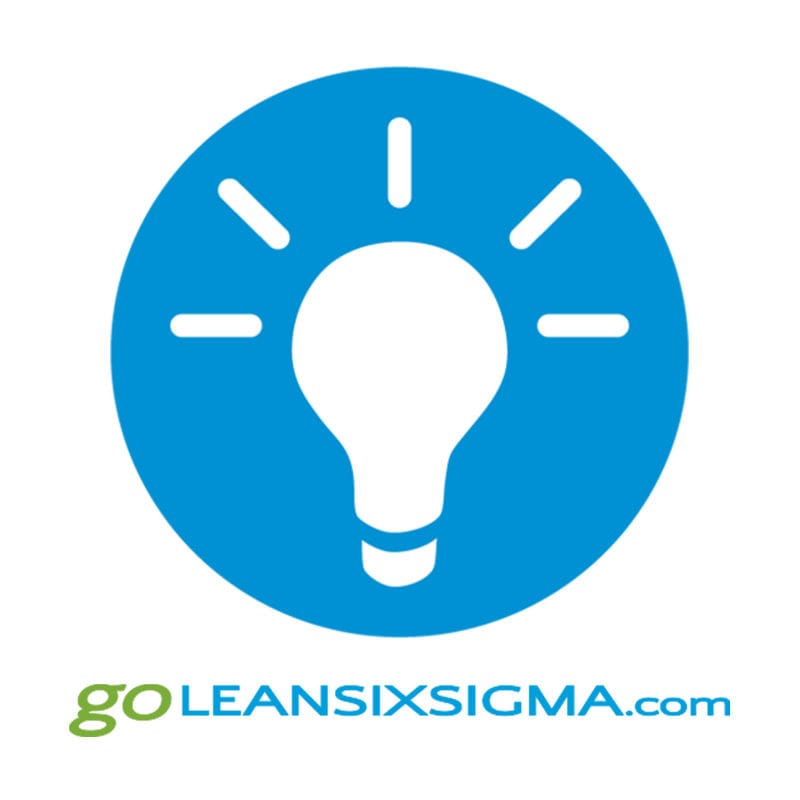 As an instructional designer with 30 years of experience in education and adult learning, this is one of the best e-learning experiences I have had the pleasure of completing.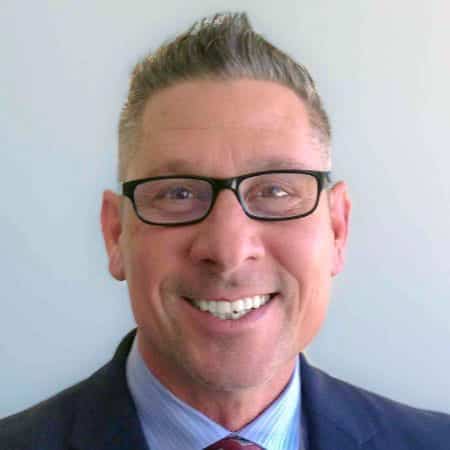 Dave Stilchen
Training Manager, Arizona Department of Revenue
I liked that this Green Belt course was self-paced – it's the best fit for a tight schedule. The training covered relevant topics in a very comprehensive manner, but didn't forget the fun factor! Many of the topics were covered in my past degrees in business informatics and management (years ago in very much depth). However, the way this course presents the topics provides you with the toolbox to instantly. It helps you think about all the opportunities to improve in your own company right away!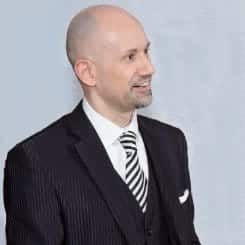 Dr. Dirk Klann
Senior Manager IT Governance, Hamburg Sud
One of the very few training courses I thoroughly enjoyed. It was engaging, informative and above all, streamlined! Content was clear and to the point with plenty of opportunity to apply the knowledge throughout the course before getting to the examinations! I count myself lucky that I decided to take my Green Belt certification here and look forward to exploring further training on this site as it becomes available!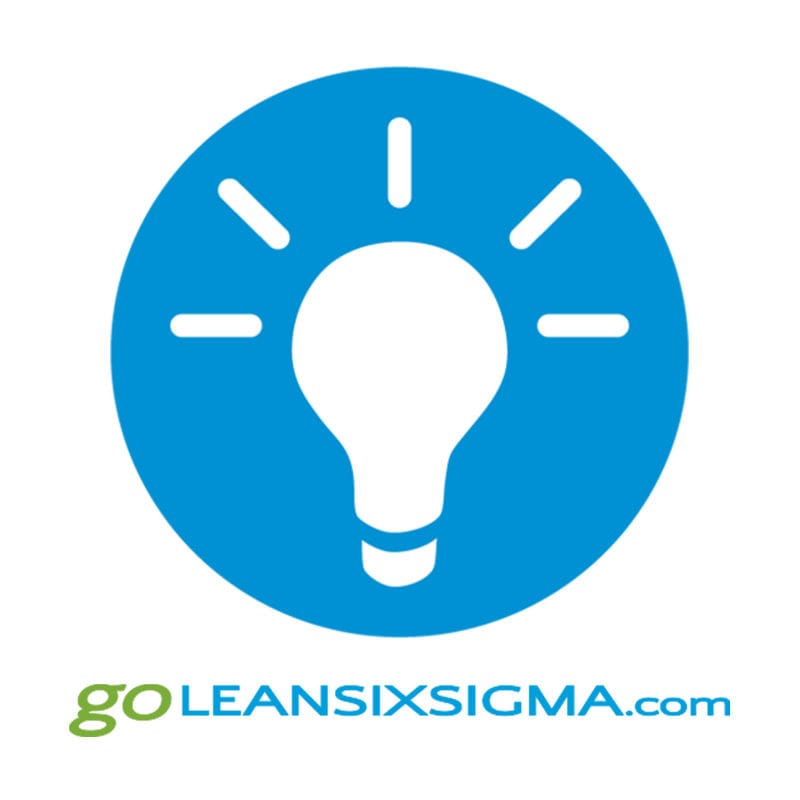 The real world examples accompanied by a great lecture and visuals made this training fun, entertaining, and most importantly, educational.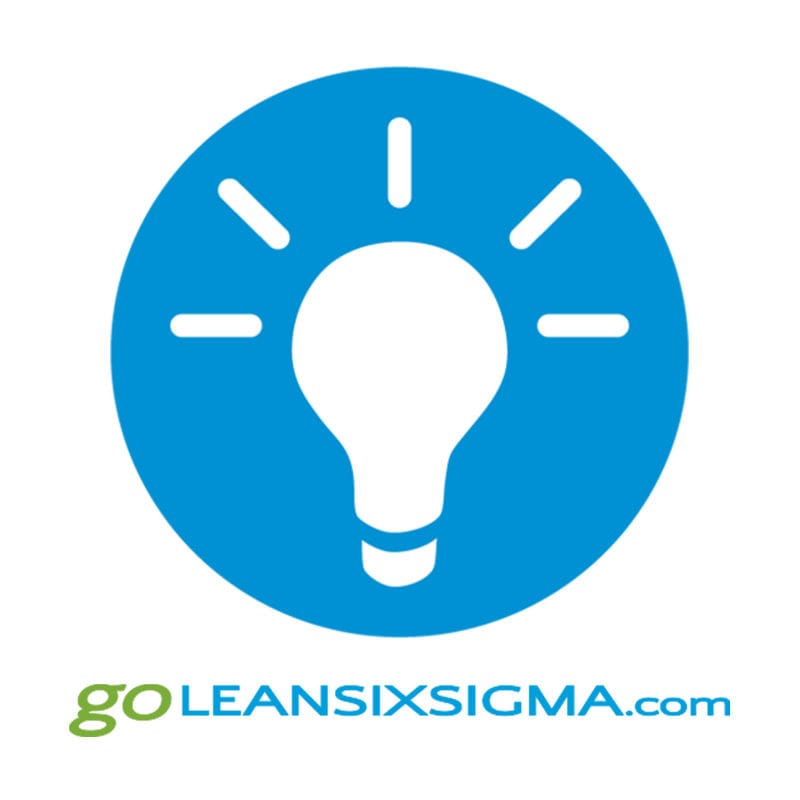 Whether you're looking to learn something new or resharpen your experiences with Lean, this course is a well thought out, paced learning that so many other e-learning providers get wrong. The concept of Bahama Bistro helps put the Lean practice into real world, simple examples instead of complex stories. Stopping and restarting where you left off is a seamless experience if you can't get it done all in one day.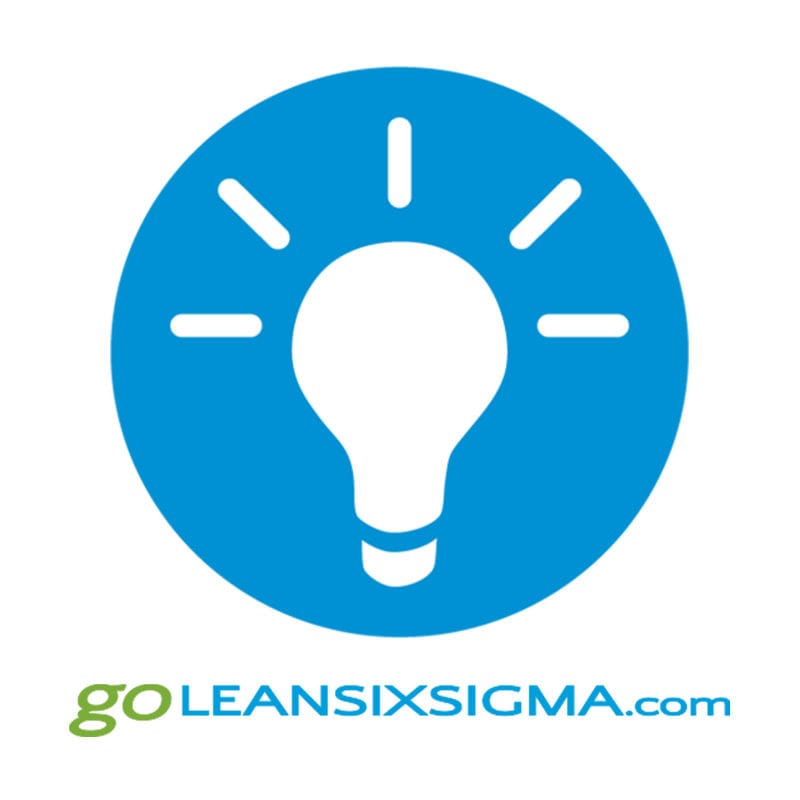 GoLeanSixSigma.com's courses have clear voice overs, great materials (including notes), simple activities and Q&A to test understanding of the topics so you're prepared for the Certification exam.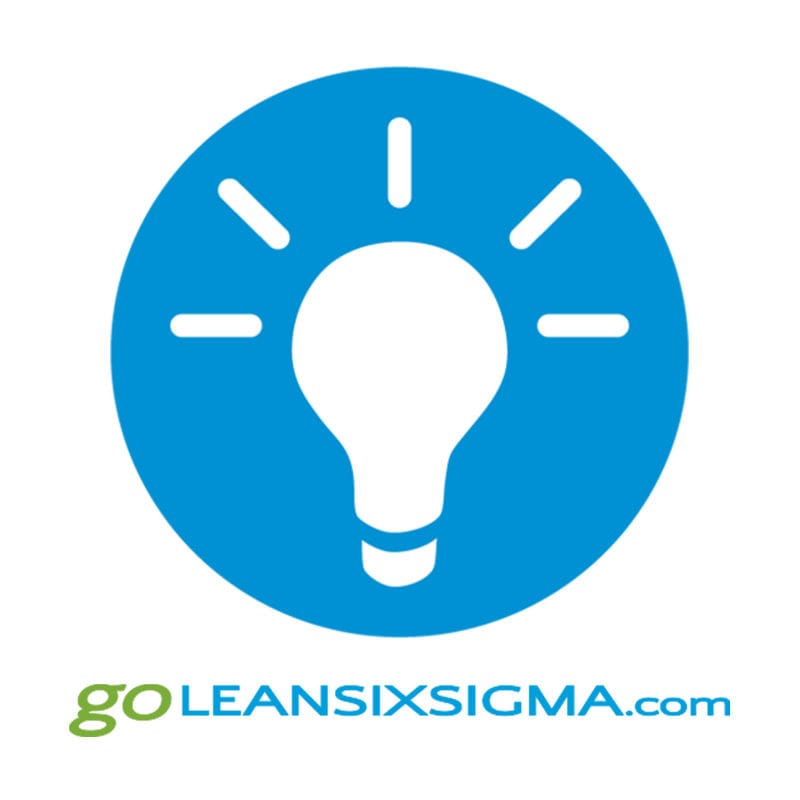 GoLeanSixSigma.com's online Yellow Belt training provided me an easy to follow introduction to Lean Six Sigma, as well as many useful hints and tips I feel would benefit my workplace.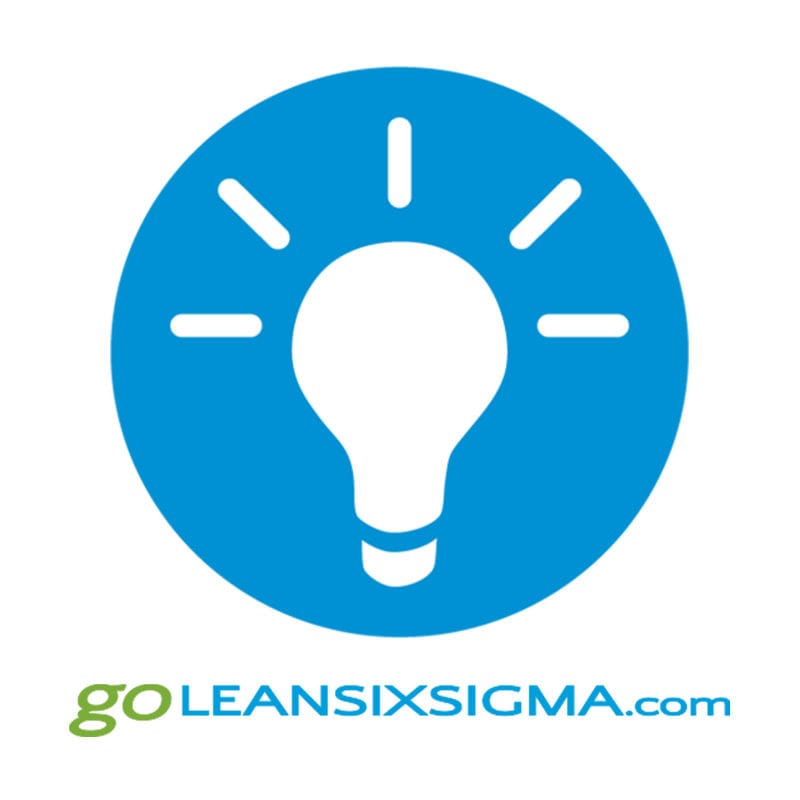 GoLeanSixSigma.com's courses have put our teams on the right continuous improvement path. I had a lot of fun working on my project and their templates made the process so much easier and enjoyable. I'm really looking forward to upcoming projects.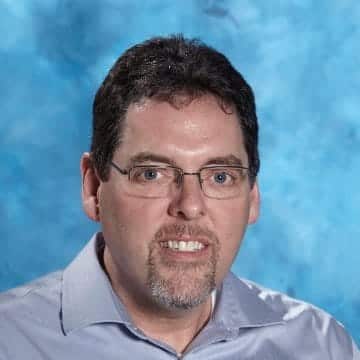 Ken Sheriff
Quality Manager, Black Box Corporation
GoLeanSixSigma.com's Yellow Belt Training & Certification helped my Quality Management Department reduce our audit time from 12 hours to 4 hours and increase accuracy by 40%. As a bonus, employee satisfaction with my department went up to 100%.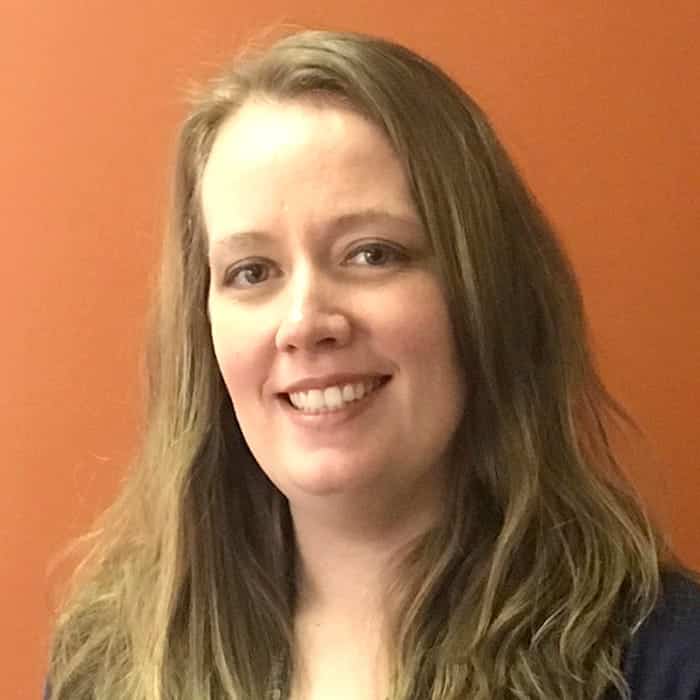 Lynne Emmons
Director of Quality Management and Compliance, Valle del Sol
It was important for me, as the CEO, to participate in the FastPitch simulation with my top leaders. I got to see the lightbulbs go on as they participated in real processes improvements and they got to see that I am literally there for them – supporting their growth and investing in their problem solving skills.
The organization can only thrive with their renewed focus on removing waste and building our capacity to better serve our clients. It was a turning point for all of us.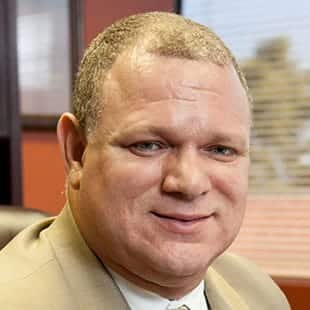 Kurt Sheppard
Chief Executive Officer, Valle del Sol
GoLeanSixSigma.com does a great job explaining Lean in an easy to follow format – and that's not an easy task. It's what got me interested in their courses. The customer service they provide have exceeded my expectations.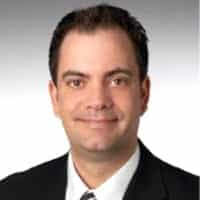 Scott Lamon
Continuous Improvement Manager, London Drugs
Using Lean Six Sigma, we used Root Cause Analysis to identify the obstacles preventing our RNs from enrolling in schools and increased their Continuing Education rate from 2.7% to 10% within 12 months.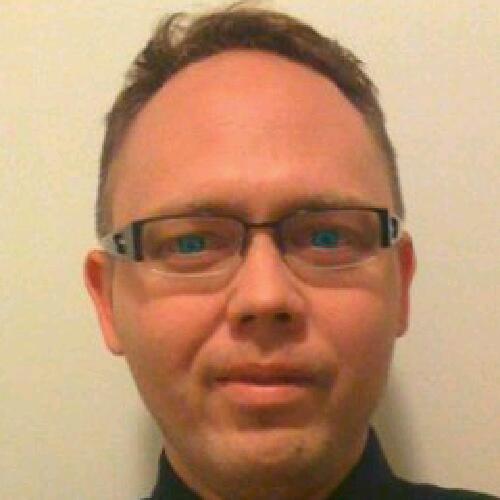 I was tasked with investigating a 30% loss of monthly production in a period of 6 months a particular calendar year, compromising a revenue loss of $200,000 compared to the same time period of that previous year. Using Lean Six Sigma, I created a SIPOC, Project Charter and Pareto Chart to identify the biggest issues that our team faced (lack of training).
We then used The 5 Whys and a Cause & Effect Diagram to learn that highly skilled workers were absent during that low production month and unskilled workers were absent during the high production month. We then used this data to streamline processes and eliminate Non-Value Added Activities and were able to increase monthly production by 50% within 3 months.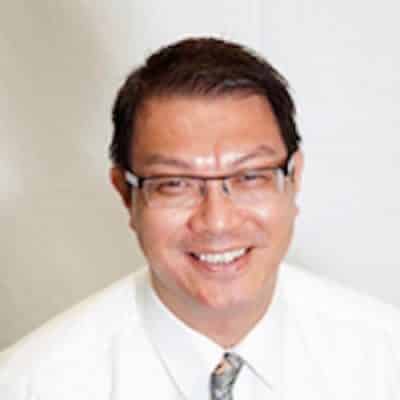 I really appreciated the learning experience across all the courses – from Lean Training to Green Belt Training to Black Belt Training. I am now really able to see how Lean Six Sigma works and have completed my training, project and certifications properly the first try. Thanks to the whole team at GoLeanSixSigma.com who have created such a good learning program. Thank you.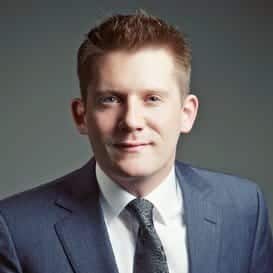 After completing our Green Belt Training through GoLeanSixSigma.com, each of our Lean Six Sigma projects resulted in decreasing steps in a process, improving quality to customer satisfaction, and saved resources.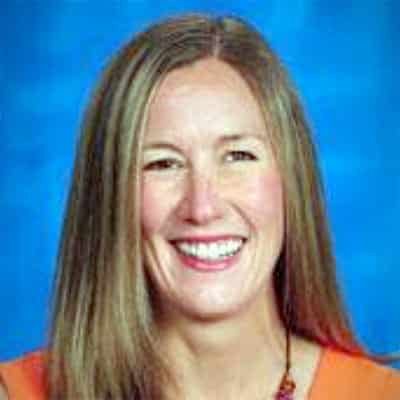 Jennifer Traufler
Assistant Superintendent of Student Support Services, Tacoma Public Schools
I engaged GoLeanSixSigma.com to introduce both Lean and Six Sigma to my top 30 managers. The three day FastPitch Workshop was invaluable to introduce the concepts, viscerally understand the basic approaches and implications, and engage our team on how to effectively lead the initiative within each manager's area of responsibility.
GoLeanSixSigma.com provided exceptionally knowledgeable instructors who provided examples applicable to our operating challenges and beyond. I highly recommend their approach as a cost-effective launch to a Lean change program across a company.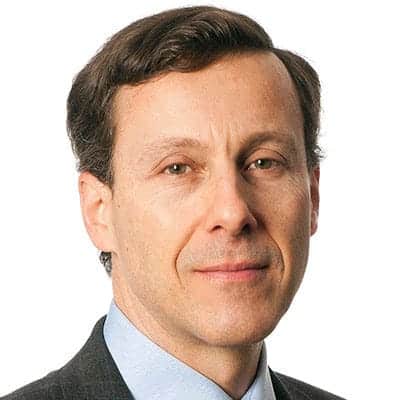 James E. Hyman
Chief Executive Officer, Community Education Centers
FastPitch is a great way to introduce the power of Lean Six Sigma Process Improvement! The simulation is engaging, interactive, and very-powerful. The trainers were very knowledgeable and well prepared. I would highly recommend FastPitch as a great team activity and introduction to Lean Six Sigma.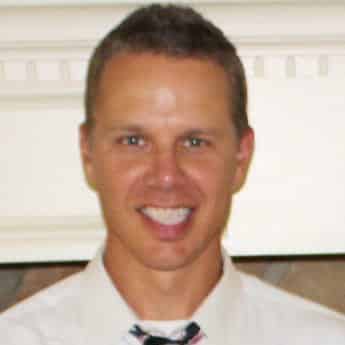 Tim Doss
Kindred Healthcare
GoLeanSixSigma.com provides a wonderful combination of online and onsite training for my staff here at Cape Cod Child Development. They took our group through a proof-of-concept simulation and then guided them to select realistic and measurable projects that connect directly to our organization's mission.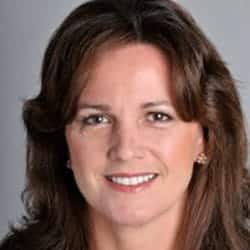 Anne B. Colwell
Chief Executive Officer, Cape Cod Child Development
GoLeanSixSigma.com's flexible approach to learning gives you a lot of flexibility in terms of when you can review the course material, apply what you learn and take the certification exams. This was important to our busy team. The previous training we went through was a week-long boot camp that took us away from our daily work and there was no commitment to do any project afterwards. With GoLeanSixSigma.com, we were applying the tools to a real project which solidified learning much better.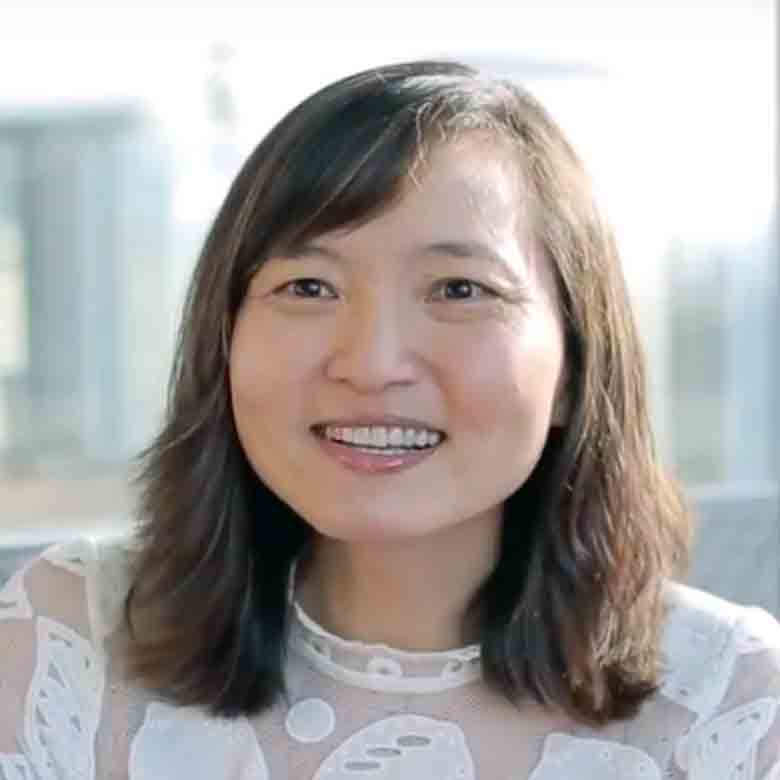 Eunjoo Greenhouse
Deputy Director of Financial Business Operations Division, King County
I thoroughly enjoyed your Green Belt course and believe it to be comprehensive and very easy to use.
We have found the resources and templates particularly valuable as we build our team and establish standard work for our projects.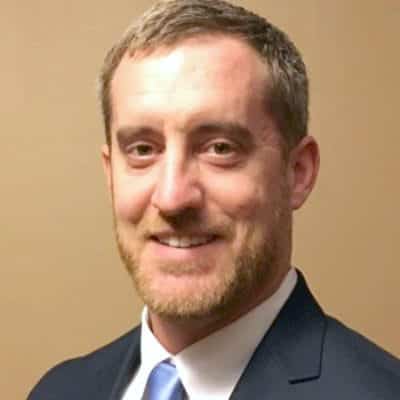 Jonathan D.
Project Manager at Industry Leading Hospital
I love the consistent use of Bahama Bistro to illustrate the points of the training. It makes the concepts easier to grasp when there are "real" examples.
This Green Belt course is fantastic. I tried another Lean Six Sigma training program, and it was bogged down with too much statistical information for me to get into while keeping up with my workload. This program on the other hand was easy to understand and apply. It is increasing the productivity of my department by 30% in about 4 months.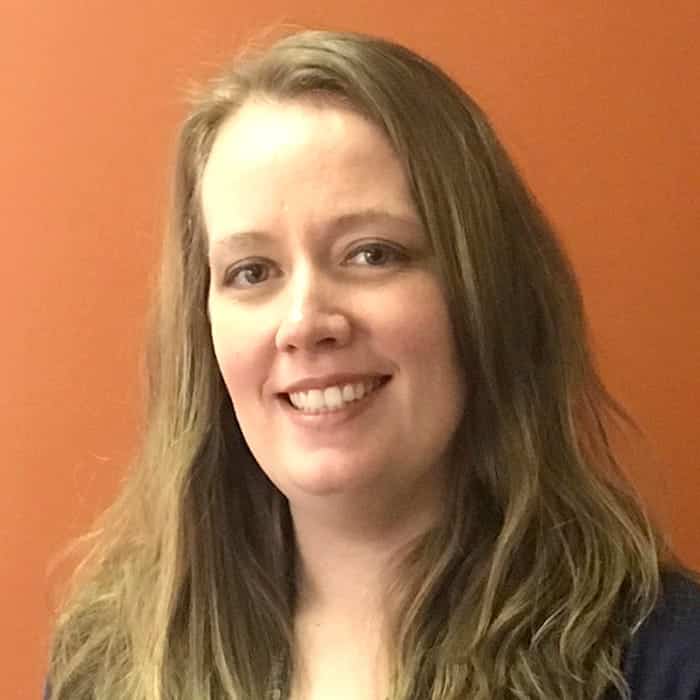 Lynne E.
Healthcare Director of Quality Management
The session was great! Several of my team members had positive comments and they are already thinking of ways they can improve our processes. [FastPitch] really helped the team to understand how the process improvement tools can be applied.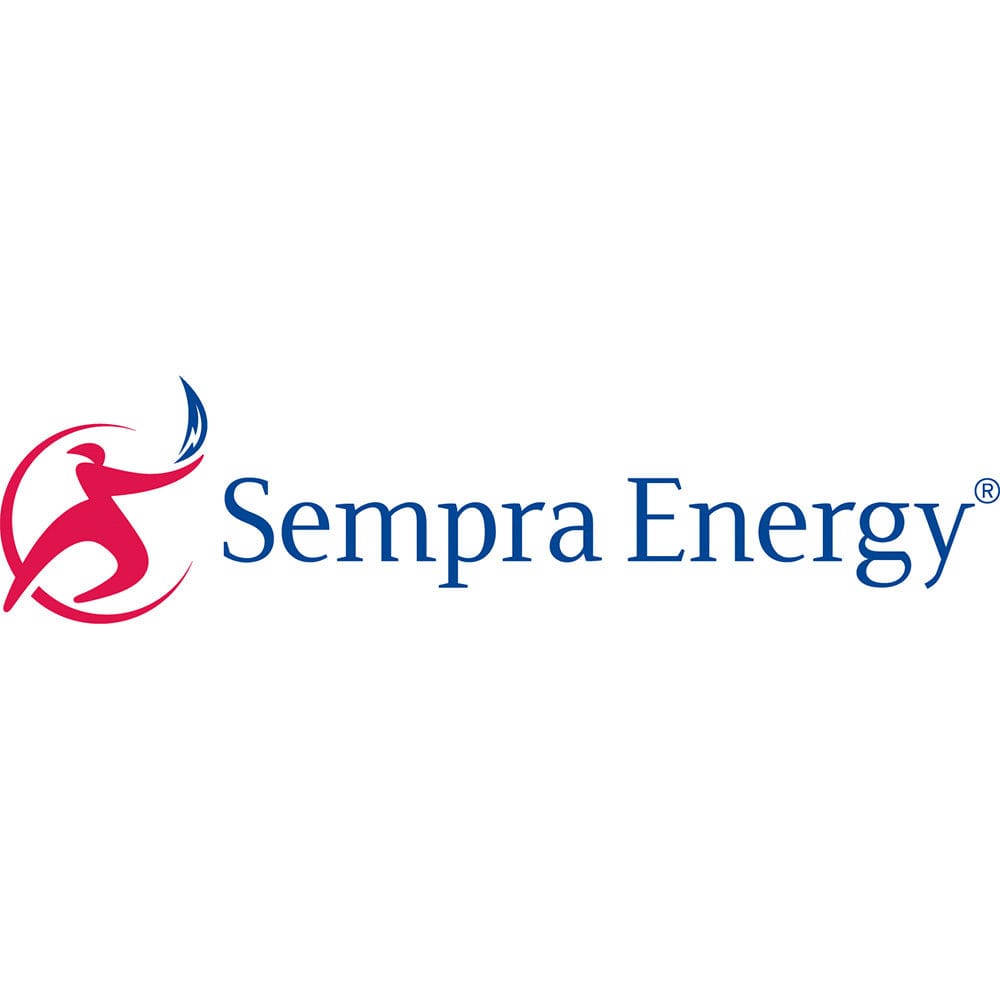 Director Compensation & Payroll Services, Sempra (Southern California Gas & Electric, US Gas & Power)
We're responsible for people becoming mobile which is a very big deal. I really needed to address our cycle time and my challenge was getting my leadership team onboard in order for anything to happen.
Putting them through the FastPitch Workshop gave them exposure to metrics and realistic problem solving by actually participating in improvement as opposed to sitting through a lecture. With the Champions workshop they all got so engaged that we immediately launched 5 initiatives and identified some critical immediate fixes. It was the jumpstart my team needed.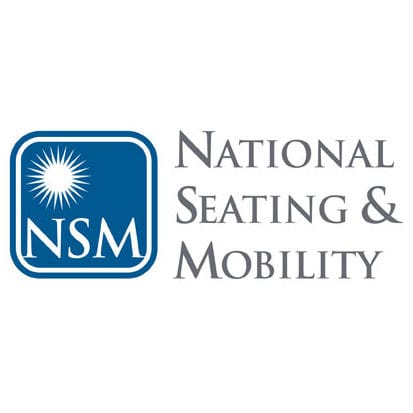 Sandi Neiman
Chief Operating Officer, National Seating & Mobility
FastPitch shakes up the established work process. Because it's "just a game," FastPitch overrides boundaries, zooming in and then panning out in surprising ways on issues that inform every staff member regardless of rank. This produces a remarkable effect where all staff not only gain a true understanding of each other's jobs, but the entire room morphs into an actual team invested in improving the outcome.
Brilliantly simple set up and execution – FastPitch is a perfect introduction to Lean Six Sigma.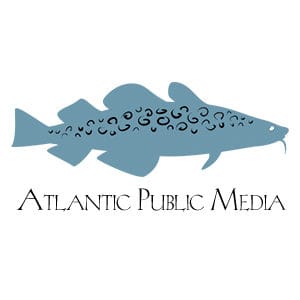 Viki Merrick
Associate Director, Atlantic Public Media
The simulation and the interaction was the best.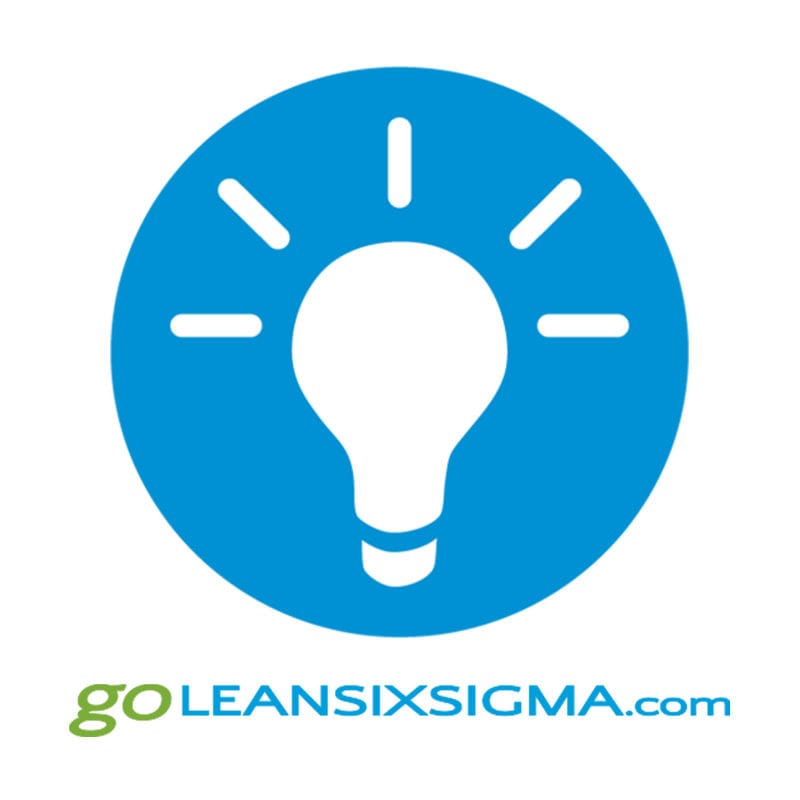 Leading Construction Company
I loved it! Everyone was in full participation and enthusiasm to tackle the simulation as best as possible without knowing each other before yesterday.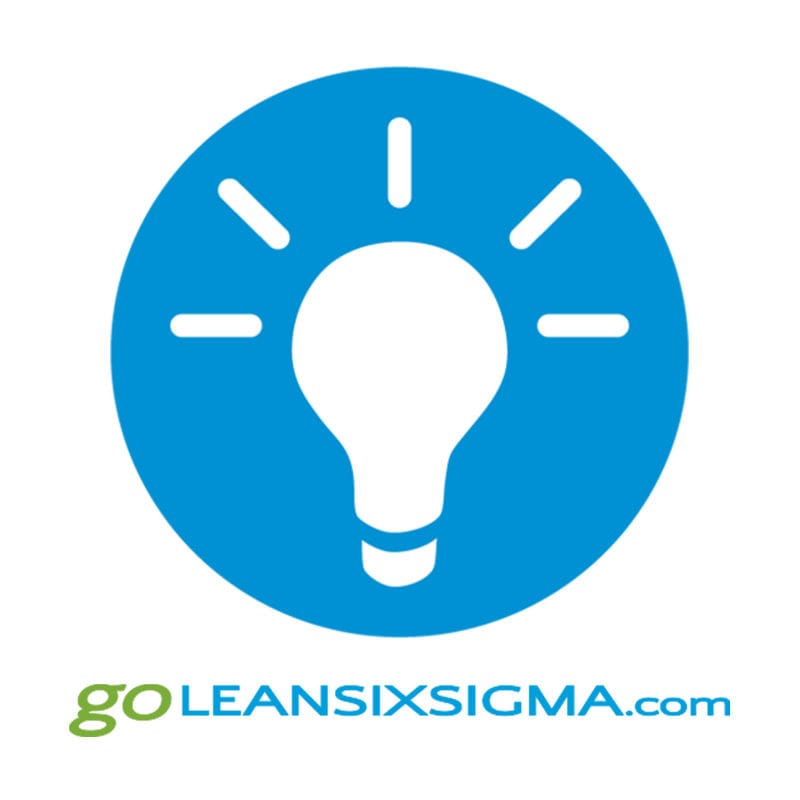 Leading Construction Company
Many useful tools were provided to us that will help us stand apart from the competition.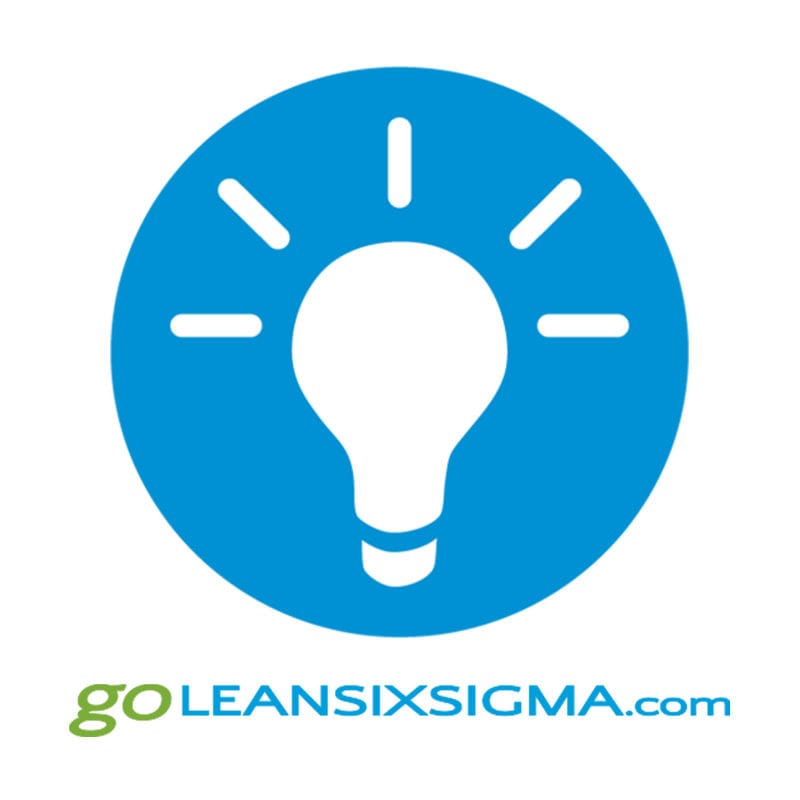 Leading Construction Company
I thought this was a great and interactive way to learn a new way of improving a process.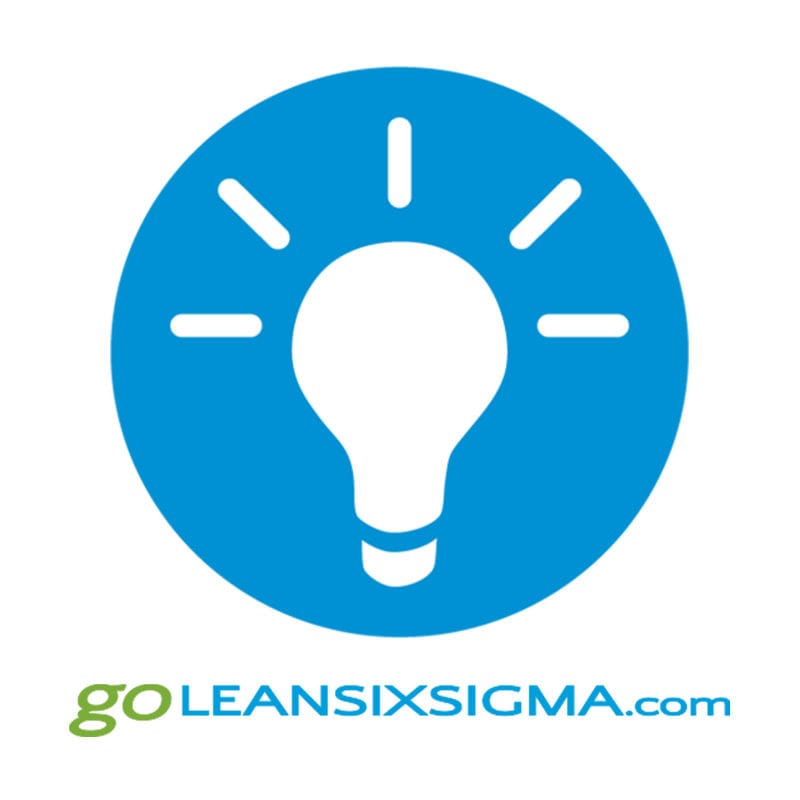 Leading Construction Company
Awesome! Relatable with every tool introduced. Brought a new group together.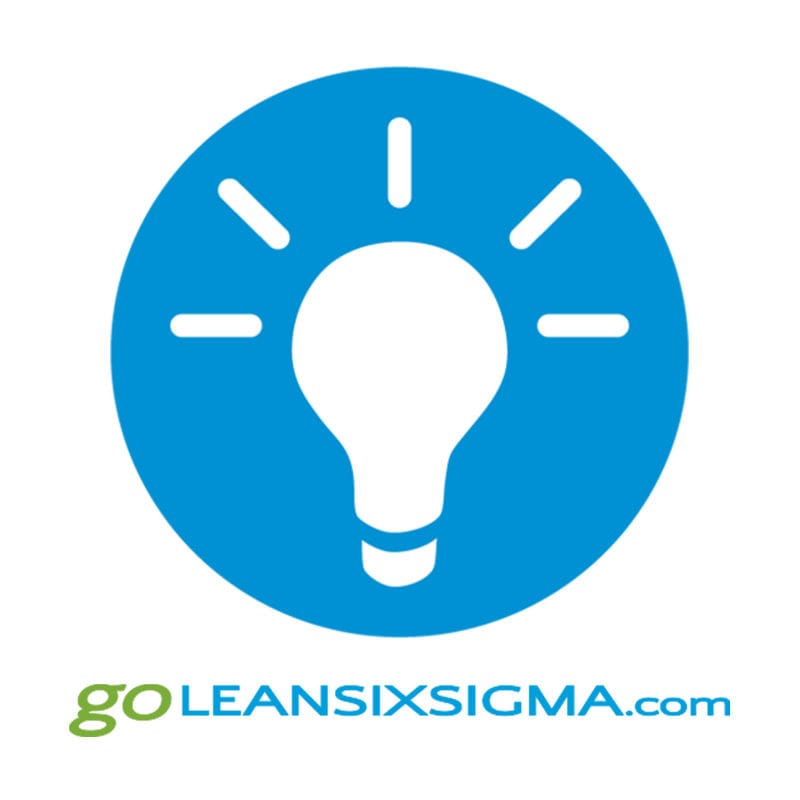 Leading Construction Company
The information and delivery were outstanding. I often find myself saying at the end of trainings, "This wasn't useful," but this training was extremely useful and I'm sure I will apply the tools in my leadership.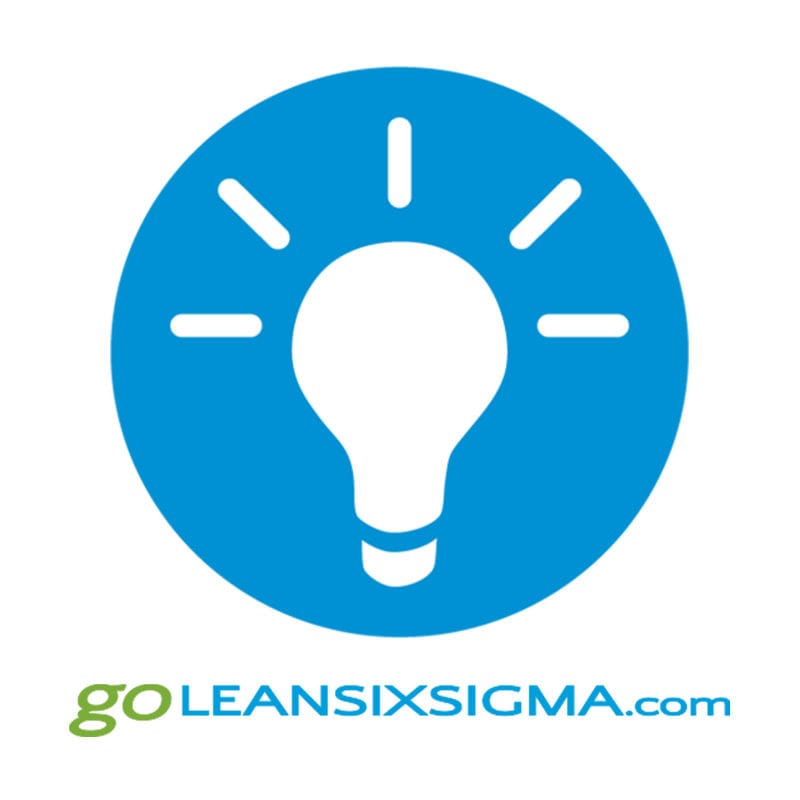 Community Improvement Organization
Loved it. I learned new things and tools to improve my department.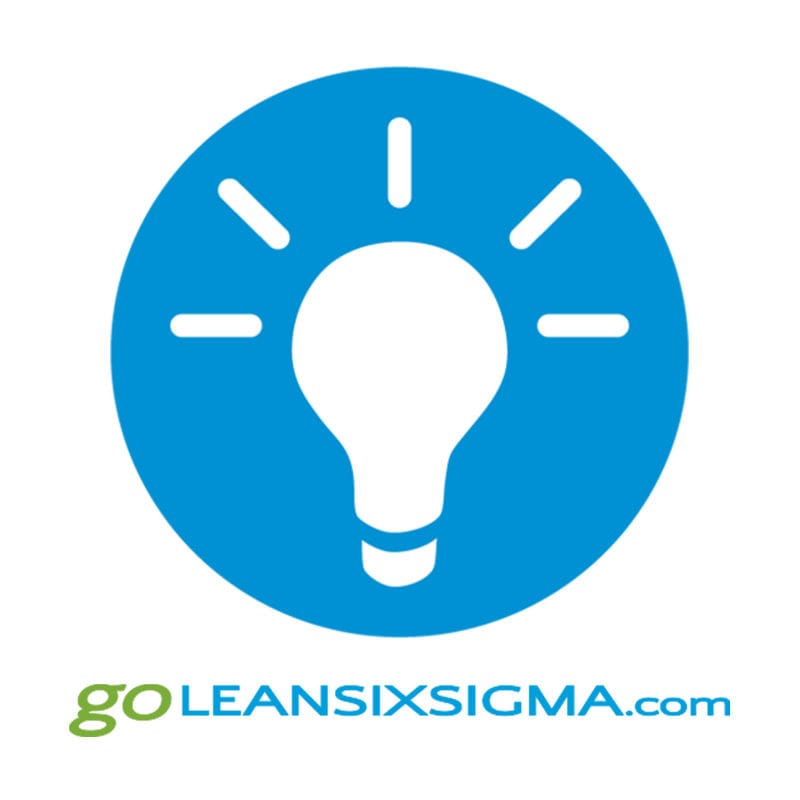 Community Improvement Organization
One of the most engaging training workshops that I have been involved in. Facilitators kept it moving and provided the perfect amount of information and role playing.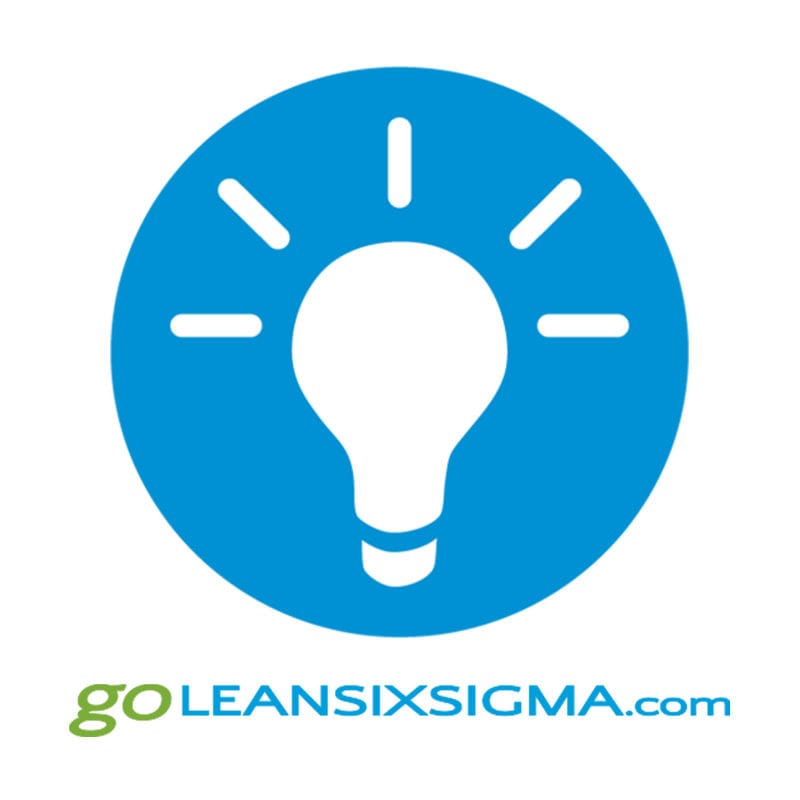 Community Improvement Organization
This was extremely valuable to me, both personally and professionally. All the people I talked to said they got so much out of this training.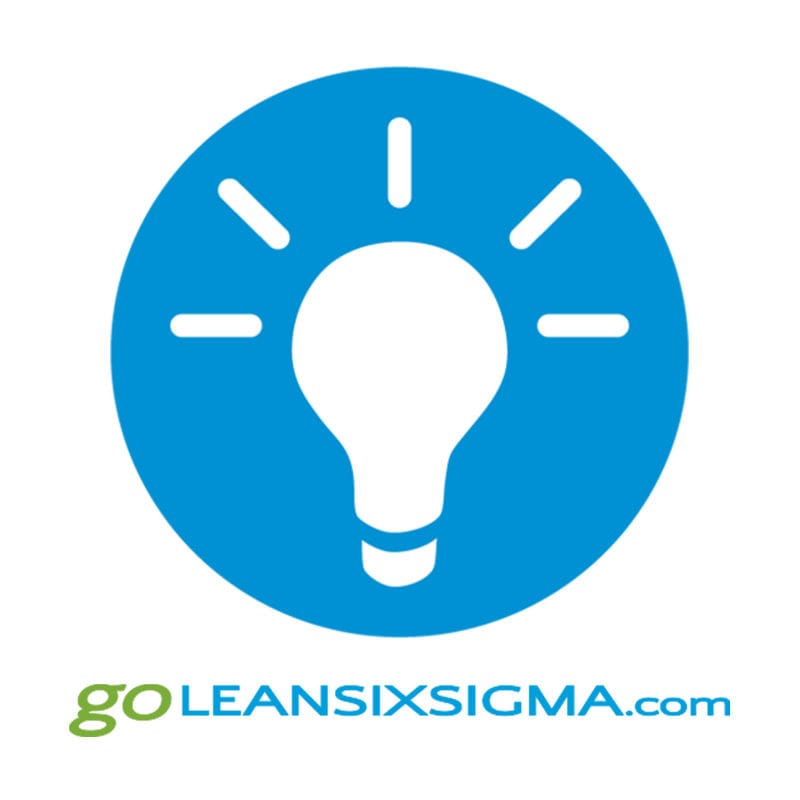 Community Improvement Organization
I have participated in other similar trainings and none were as focused on actual business model improvement as this one. Excellent workshop and very much enjoyed.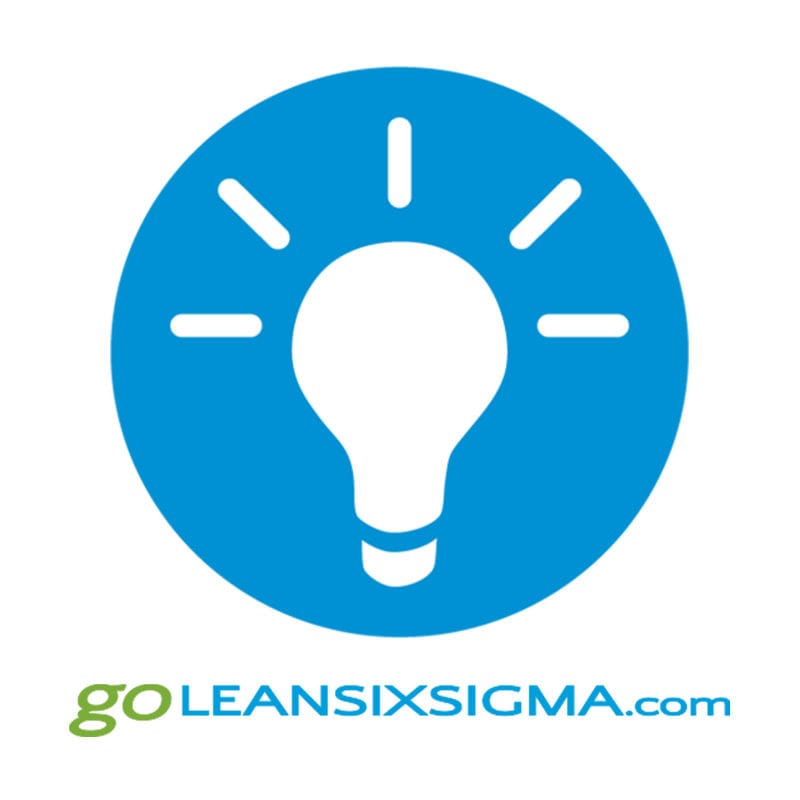 Community Improvement Organization
FastPitch was fantastic. It helped folks learn by doing.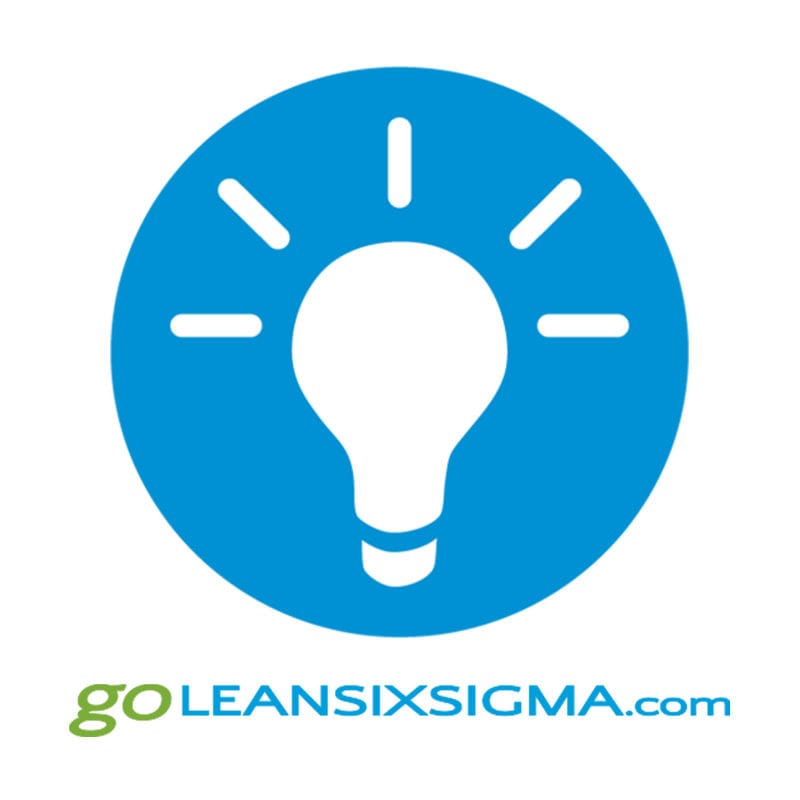 Community Improvement Organization
Great real-world examples help develop the concepts. Also, the ability to pause and review specific areas over again were key to improving my problem-solving skills.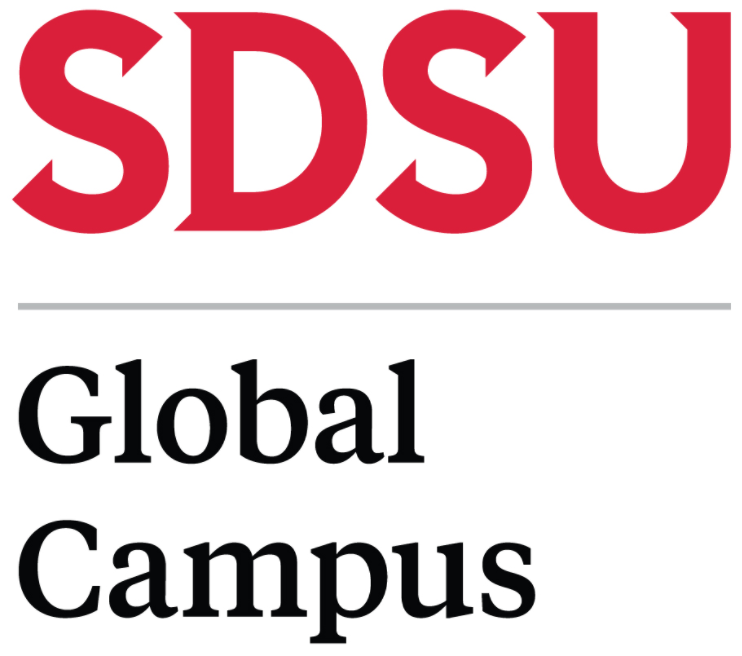 Richard G.
San Diego State University Student
I liked that the course was easy to launch and navigate. I LOVED the online support I received during the process as well. I had to contact customer support 3 times and each time I had a response within a few minutes.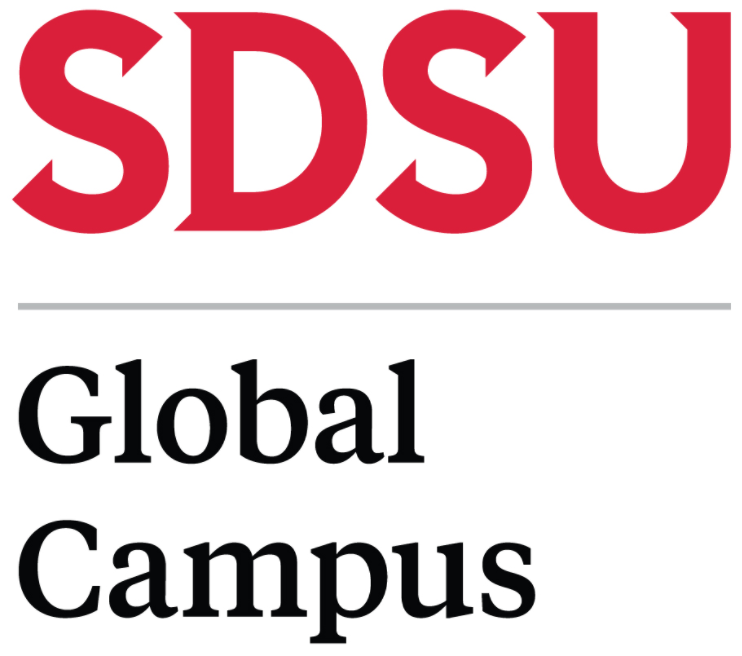 Johnathan J.
San Diego State University Student
As a working professional, I liked that the self-paced nature of the training allowed me to accomplish the training at my convenience.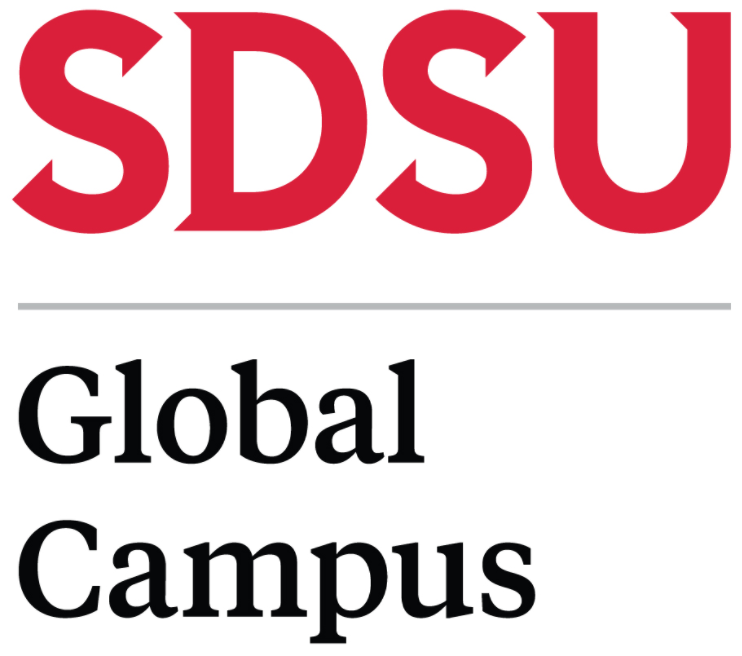 Luis R.
San Diego State University Student
It offered a lot of practical ideas, and it was easy to follow and easy to use.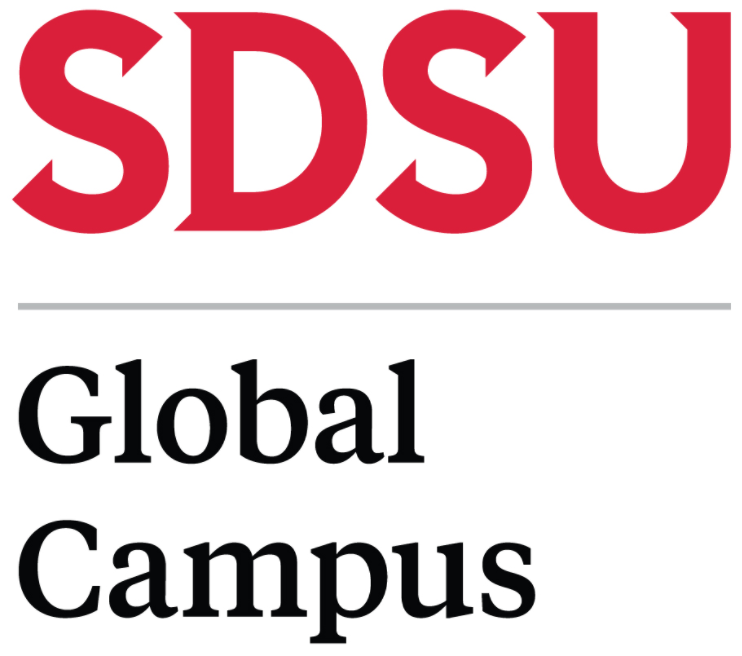 Shana R.
San Diego State University Student
I liked that it was concise and to the point. It used real life examples that were often tied to things I do on a daily basis.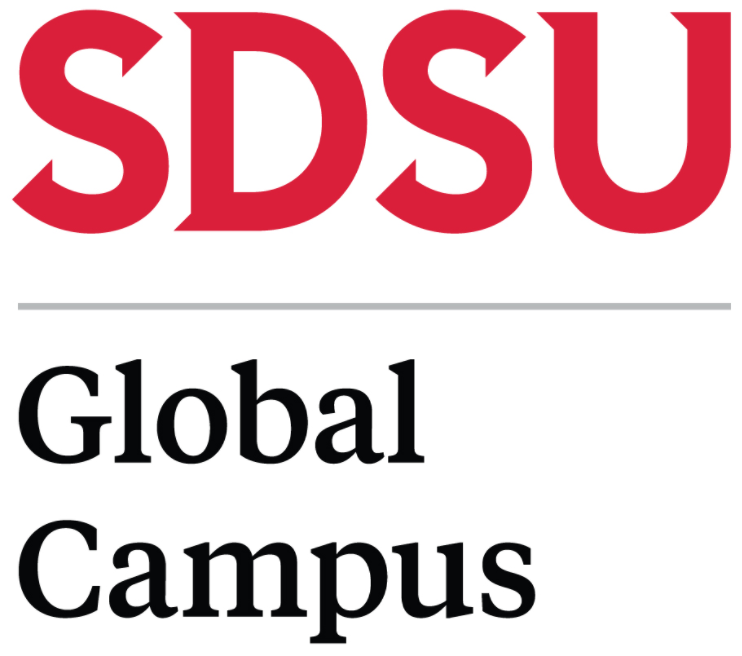 Brandon B.
San Diego State University Student
Very accessible, convenient, and entertaining way to learn Lean Six Sigma.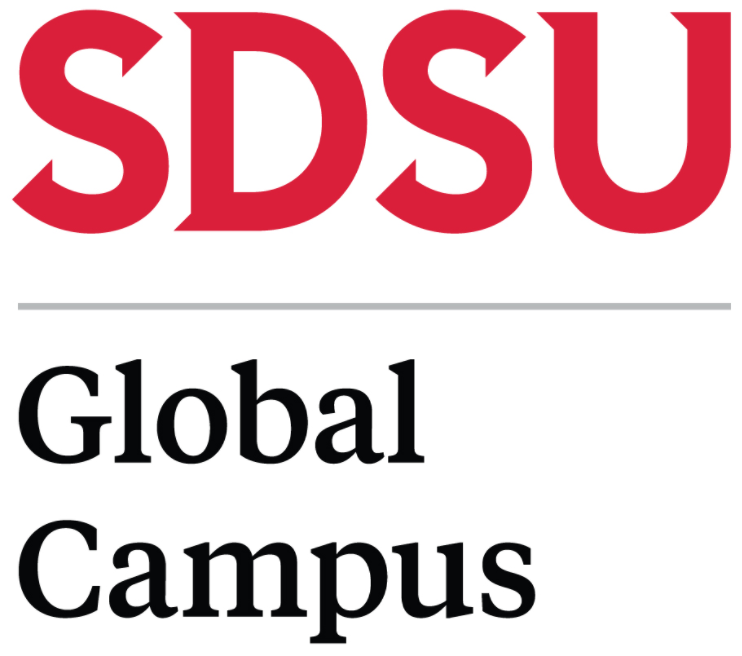 Chad A.
San Diego State University Student
I completed the Green Belt course shortly after transitioning out of the Military. It helped me quickly integrate into my organization and serve as an asset in our pursuit of providing the best service possible for our customers and citizens.
The Green Belt course was a great way to learn the tools and techniques that are being applied in the most competitive industries around the globe. It helped me to rapidly serve as an asset to my organization and quickly identify opportunities for improvement, then get to work.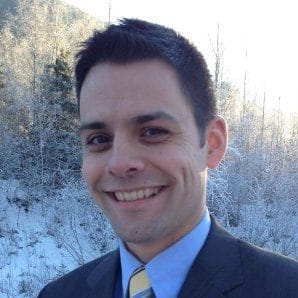 Chris Franco
Project Manager, State of Washington Department of Enterprise Services
My staff and I are very happy with the Green and Black Belt programs with GoLeanSixSigma.com. The material is easy to follow and the examples around Bahama Bistro are very helpful.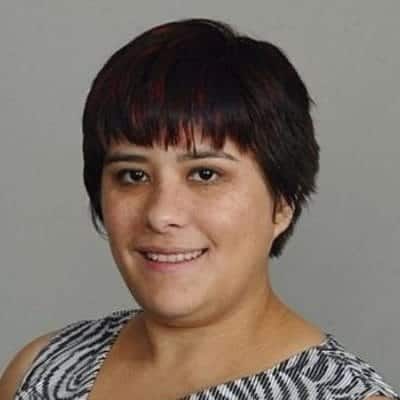 Deborah Ecaruan
Information Technology, Manager of Customer Support
In 2016, a Lean Six Sigma (LSS) initiative was launched in Pitney Bowes Presort Services in support of our strategic goals of improving operational excellence and fostering the professional development of our employees.
Recently, nine individuals presented results from their projects to our Executive Staff. They highlighted how improvement opportunities were qualified, how root causes were unearthed and pulled into the light, how innovative improvements were identified, implemented, and verified.
Most importantly, they were able to quantify the impact those improvements have had on our organization and our Clients.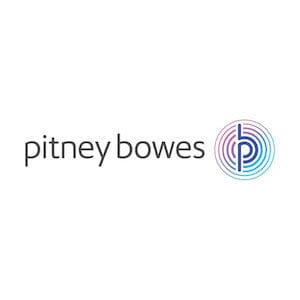 Using Lean Six Sigma, I streamlined the process and eliminated Non-Value Added Activities which increased monthly production by 50% within 3 months.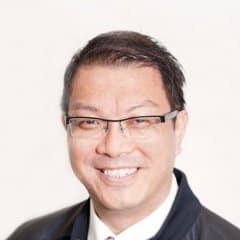 Wesley Tam
Founder, Lean Six Sigma Black Belt, Process Analytics
I started a new job at a Construction Company right after getting my Yellow Belt Certification from GoLeanSixSigma.com and was able to begin using the tools. I used Lean to identify waste, create a visual job board and increased my team's productivity by 30% – I was also given a pay raise just two months after starting my job.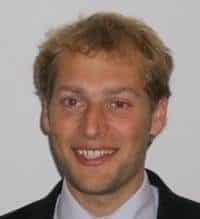 William Jagoe
Project Engineer
GoLeanSixSigma.com's Yellow Belt Training & Certification was very useful at our hospital as it helped us use Lean Six Sigma Tools to successfully improve the care we provide to our patients by increasing chemotherapy patient education & screening by 40% and improve communication hand-offs between nurses regarding patients in their care.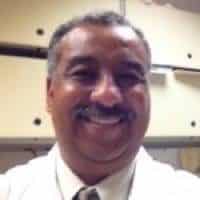 Phillip Williams
Community Hospital of the Monterey Peninsula
I truly enjoy GoLeanSixSigma.com's online training. I use the knowledge on a daily basis in my organization. I am spreading the word of Lean and Six Sigma and at the same time educating my peers in a more robust process improvement understanding. I have had excellent support from the GoLeanSixSigma.com team throughout my training.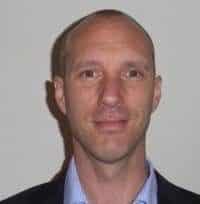 Philip A.
Oil & Energy – Sweden
Super excited to say I just completed my Green Belt Training & Certification! This is my second online training and exam through GoLeanSixSigma.com. I find their courses very informational and on a side note, I love the webinars they offer as well.
I'll be working on a process improvement project with our office using the training I've received and I'm excited to be sharing my education with others who can benefit from it while working on our project! Thank you GoLeanSixSigma.com!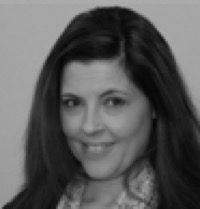 Katie V.
Healthcare – New York, USA
At the Department of Veteran's Affairs, we learned to use process mapping and work standardization techniques in our Specialty Care Clinic to decrease the wait time of appointments by creating a separate clinic for new patients. This enabled us to also serve more existing patients needing wound care.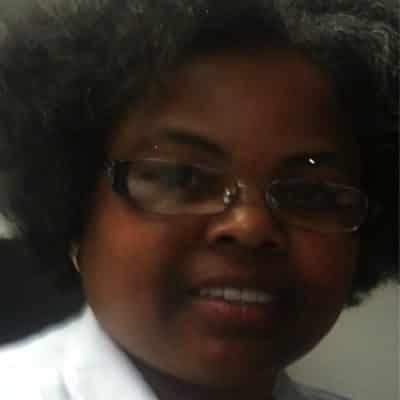 Donna R.
Department of Veteran's Affairs
The courses offered by GoLeanSixSigma.com are very easy to follow. Their online delivery has made it easy for us to train our personnel in different geographic locations. In addition, the templates and examples have helped a number of our team members start their improvement efforts on the right track!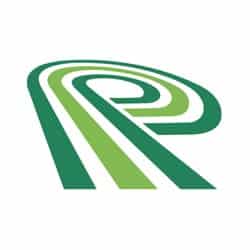 Javier Sanchez
Manager Business Process Improvement, PotashCorp
Be the next success story – Get your Green Belt or Lean Training & Certification from GoLeanSixSigma.com!