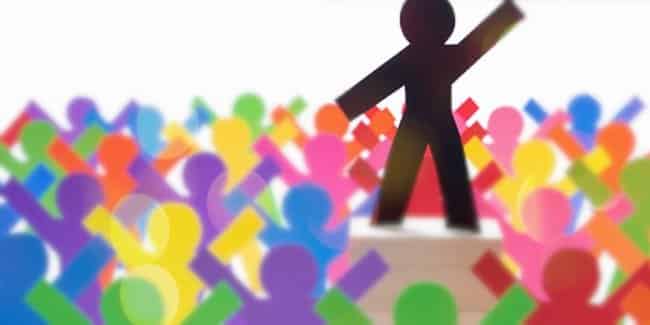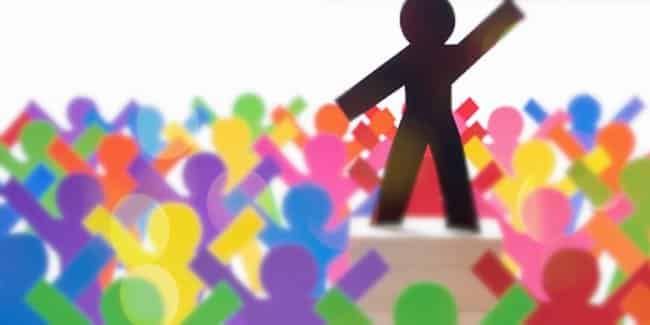 Among the industries in turmoil in today's economy, Healthcare has the potential to achieve the some of the greatest levels of improvement. While improvement can be obtained in various ways, when an organization's leaders are involved, the chances of an improvement effort's success and impact is exponentially higher. Lean Six Sigma offers what's required to develop effective leaders who help create remarkable organizational cultures.
---
Success Begins With Great Leaders
The leaders of an organization set the tone of their organization's culture. The examples they set for their employees are the unwritten guidelines by which they base their performance and accountability. From the level of effort they demonstrate towards completing projects or tasks to the way the interact and behave towards and around others, every point of contact (regardless of whether it is directly or indirectly) conveys the notions of your organization's culture.
Building a culture that fosters a healthy, welcoming environment is the responsibility of the entire organization, but it is the leaders' responsibility to hold employees, and more importantly, themselves accountable on this front in an effort to build trust between everyone. Unfortunately, these basic, common-sense principles are often overlooked or even disregarded which often leads to a break down of the fabric that holds successful companies together. When a healthcare organization's culture is poorly formed, employees perform on sub-par levels and the results are visible inside and outside of the organization:
Dissatisfied patients and families
Higher employee turnover
Lost revenue
Increased expenses
When an organization's culture is poorly formed, employees perform on sub-par levels, patients or customers are often dissatisfied resulting in higher employee turnover, lost revenue and increased expenses.
Lean Six Sigma Helps Build Great Leaders, Who Help Build Great Cultures
Lean Six Sigma provides the knowledge and tools that allow your organization to build a thriving culture that effectively solves problems, holds people accountable, and drives collaboration. It enables leaders in healthcare to see more clearly when held back by opinions or assumptions that often silo collaborative process improvement efforts.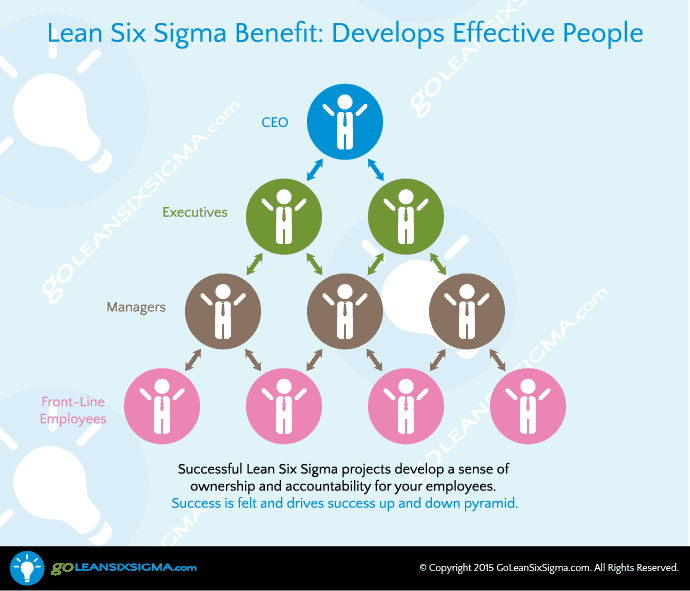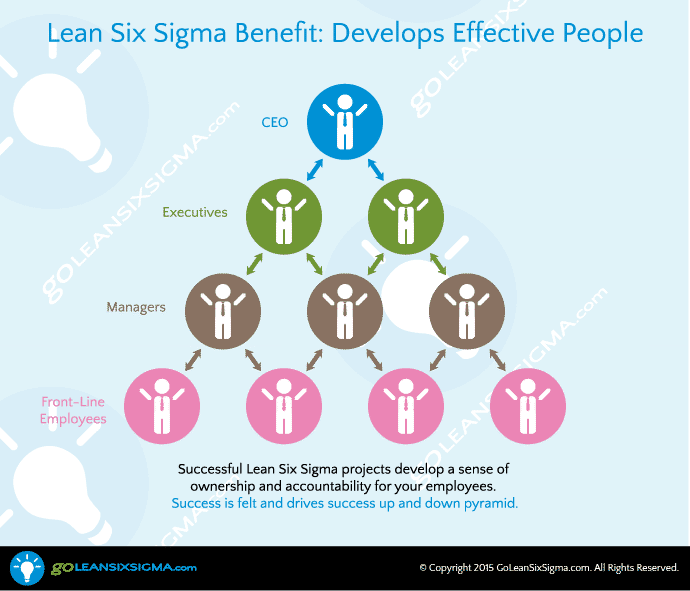 Tools like Visual Management enable everyone in your organization to view how an area of your business is performing and hold the appropriate parties accountable. The data displayed using Visual Management can be used to adjust or implement corrective action to improve unsatisfactory results, or celebrate the success of a winning effort.
A Lean Six Sigma Simulation can also be used to build buy-in from the stakeholders of a potential process improvement project. While a Simulation is often used to introduce the core concepts of Lean Six Sigma or process improvement, it is also used to build momentum or generate positive buzz to improve morale, which is a step in the right direction towards building a better culture.
Although there's no quick and easy way to develop leaders and cultures that build great companies, discipline and the knowledge (and adherence) of Lean Six Sigma principles are a great place to begin.
Ready to start taking action towards improvement? Register for Green Belt Training & Certification and begin challenging the process today!