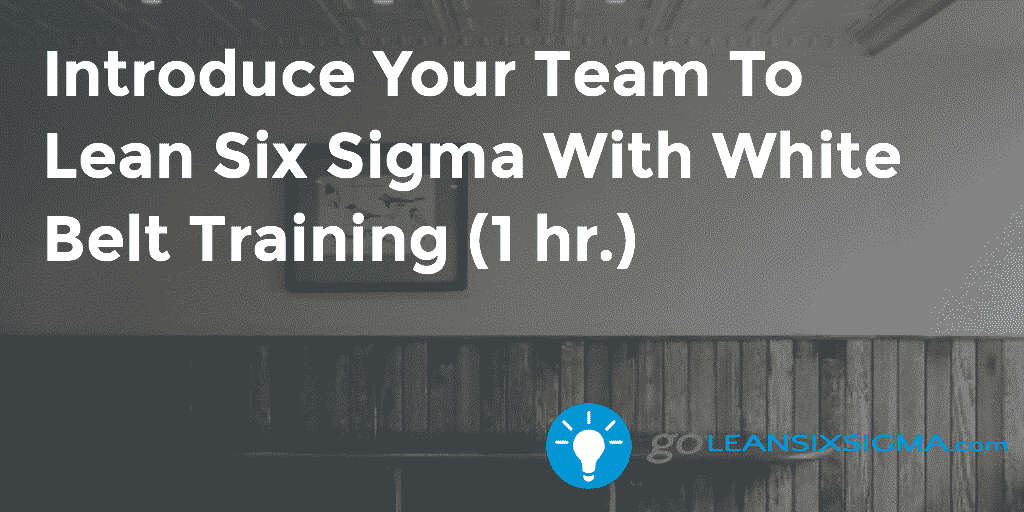 GoLeanSixSigma.com's Free White Belt Training will introduce the basics of Lean Six Sigma to you, your team or your entire organization in just one hour.
To serve our mission of making Lean Six Sigma Process Improvement more accessible and practical, we're excited to provide this short, online course for you and your teams to share at no cost here.
White Belt Training covers:
Introduction to Lean Six Sigma
Lean Six Sigma Roles
The 8 Wastes
DMAIC Overview (Define, Measure, Analyze, Improve, Control)
Start Your White Belt Training Now.
Don't forget to share the course using the toolbar at the bottom of the training player to spread the word about Lean Six Sigma's benefits!