Are you an active member of the US Army? Do you want to learn a proven methodology for solving complex problems? Do you want to be equipped for life after the military? Our Lean Six Sigma courses will teach you practical problem-solving skills that will benefit you both in and out of the Army.

You'll also become more attractive to future employers since Green Belt and Black Belt Training & Certification is a highly desired certification in both the public and private sector! In this webinar, we'll review the benefits of Lean Six Sigma for members of the Army and how to utilize your Army Credentialing Assistance to receive 100% funding for your courses.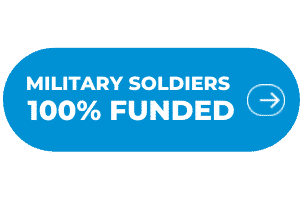 ---
Webinar Level
Agenda
What is Lean Six Sigma
How does Lean Six Sigma benefit the public and private sector
How to apply for Army Credentialing Assistance
---
View our upcoming webinars and join live so you can ask questions and let us know what you'd like to us to cover next. We're busy building new webinars all the time. And we're happy to know you're busy too – building your problem-solving muscles – keep it up!
Get Full Lean Six Sigma Training & Certification