The October 2017 Executive Development Mission will take leaders like you to the next level of Lean thinking. By immersing you in Lean cultures at Toyota and other Japanese organizations, you'll understand the pure principles of Kaizen (Continuous Improvement). Learn why and how the Toyota Production System has led Toyota Motors to be the most competitive motor company in the world.
Join us in October and you'll experience:
Immersive seminars
On-site Kaizen training
A factory tour at the world-leading Toyota facility
Included in the cost:
All breakfasts*
Land transportation
Learning material
Hotel
Dojo training
Reception dinner and ceremonial lunch
In today's highly competitive economy, every organization in the world must begin thinking about how they can be more Lean. So, we've organized the Executive Development Mission, to help educate and inspire leaders by helping them experience the current status of Lean's place of birth, at Toyota Motors.
Get an Exclusive Guided Toyota Tour
Join us and you'll see how Toyota produces high quality automobiles and responds to customer needs. Watch how body parts are welded onto a vehicle body and parts are assembled to form a complete vehicle.
You'll get access to as many as 4,000 exhibition pieces – dynamic displays of original equipment, actual demonstrations by operators, instructive videos, and more. The exhibitions provide an easy-to-understand introduction to the concept of making things.
You'll Experience making things first hand and discover the wonders of spirit of the being studious and creative.
Characteristics
Training with  Consultants with a Toyota Motors background
Seminars and Kaizen Training
Case Examples
Gemba Walks
Small guided groups of approximately 20 participants to lead to substantial output
Daily group discussions and reflection
Objectives
To study the background and structure of Toyota Production System
To analyze and solve any problems participant's may have together
To have a tour of the world's highest level Lean factory
To learn about Japanese culture and the background of the Toyota Production System
To allow for communication between fellow seminar members
What's Included
Six nights of hotel accommodations
All factory tours and
Seminars and seminar material
Certificate
Interpreters
Museum tickets
Dojo training
Meals including reception dinner and ceremonial lunch (all Breakfasts, 4 lunches and 3 dinners are included in the price. The other 3 dinner times will be free to do as you wish. 1 Lunch will be at a Shrine where you will have time to explore on your own)
All internal Japan transportation is also included
What's Not Included
The fees DO NOT COVER airfare to and from the event
Requirements
These are minimum requirements to get maximum performance on your Executive Development Mission.
You must currently have a leadership role within your organization
You must speak fluent English
For those needing to pay in installments the following schedule applies:
Confirmation fee (Due registration – 50%) – $4200
Final installment (100%) – $4200 by Sept 27th
*Cancellation policy: 100% refund for cancellations done 90 days prior to event. Cancellations done up to 45 days to the event will be refunded 50% and within less than 45 days of the event will be refunded 30% of the total amount.
Travel
Please note that the agenda begins at Nagoya Airport and ends in Tokyo. Participants will be responsible for getting themselves to the Nagoya airport on Oct, 8. Check with your travel agent about whether flights that arrive on the 7th might be more economical.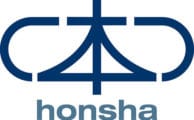 Q&A For the Executive Development Mission
GoLeanSixSigma – Honsha Interview with Darril Wilburn – FAQ
(Listen to the full interview here)
Question: How long has Honsha been putting the tours on?
Answer: We (Honsha) have been doing the tours for 5 years now and our 8th one will be coming in October (2017).
We go to Toyota, suppliers, and some places that are non-manufacturing examples of Lean. We get a chance to see a cross section of companies, and we've been able to fill 15-20 spots every time.
Question: When you go on the tour, who are the people that you find are most interested in going?
Answer: Managers and above, but we also have Lean practitioners from companies that go as well.
Also, anyone that asks himself, "How do I create a vision for my company based on what I'm seeing in these very mature organizations?"
Question: What would you say is the biggest contrast from Toyota versus any other company?
Answer: Trying to help them understand what it feels like, not just what you see. It's almost like you're in this orchestra where you can feel this rhythm throughout the organization when things are running well. And when it's not going well, you can feel that [in the workflow].
When we go to other organizations, most times that's not the case. For example, a few years ago, I was doing an initial Gemba Walk for a government contractor that was making vehicles for the military, and I asked the guy, "Are we on break?" He looked at me with a sad face and says, "That's part of the problem, I can't tell." It's not just a thing that you see, but it's also a thing that you feel.
Question: Who should join the tour and what will they find the most valuable takeaway?
Answer: We have a wide variety of experience levels that go. There have been three or four instances where they have been at the end of the career, and I've been really moved by their reflection and what this trip has meant to them.
More than once, they've said, "I feel more inspired now to go back and give even more. I want to extend my time so I can leave a legacy of this kind of system (TPS) where I work." And honestly some of these people are so moved at the end of the week just reflecting on what it meant to them to be able to come and rejuvenate their careers this way.
I think, again, for some people it really ends up being life changing. And one of the gentlemen who went 4 years ago sent me a note and said, "Since that trip my wife and I have done a lot more travel internationally, and not only did it inspire me work wise, but it inspired me to see the world."
Question: How many people are usually on a tour?
Answer: We try to limit the group size to 16, but have been filling it with a few more people to meet demand.
Question: How far in advance do you end registration?
Answer: About a month before the event. In case there is still availability within a month or less to the event, we will still try to accommodate people. However, in less than a month availabilities start to get trickier as we want to ensure everyone stays in the same hotel, etc.
GoLeanSixSigma.com
Average rating:
0 reviews