For the month of May, GoLeanSixSigma.com donated 5% of our proceeds to help the families in Nepal devastated by the recent earthquake. We're so honored and grateful to be able to support them and received this gracious letter from Partners In Sustainable Learning, who will use the funds to save more lives in Nepal.
---
To all at GoLeanSixSigma.com,

How can I ever thank you all for the generous donation?

Your donation will make a difference to so many in our project area. Many houses are severely damaged and families are unable to live in them. Your donation will help to build transitional shelters for about 10 families. These shelters provide a place to sleep and cook during the relentless rains of the monsoon that are just beginning.

Your generosity and compassion for the people of Nepal is so appreciated.

Thank you.

– Diann Grimm, Executive Director
---
Together, We Can Make The World A Better Place
It's our mission to make improvement easier for everyone. We envision every individual playing their part to improve the quality of life for their neighbors near and far – contributing to the greater good.
Although you may know us to serve professionals and businesses, we believe in extending these opportunities to improve to everyone, everywhere. So, we regularly search for ways to give back to help those in need by aligning ourselves with nonprofit organizations who focus solely on making the world a better place.
Due to the devastation in Nepal from a recent earthquake, we've aligned ourselves with Partners In Sustainable Learning, a nonprofit organization whose volunteers are on the front-line, helping save lives every day.
The Worst Earthquake In 80 Years
The death toll from the devastating magnitude-7.8 earthquake that struck Nepal on April 25, 2015 stands over 7,000, and the number of people injured is over 14,00, according to the National Business Emergency Operations Center.
This is the worst earthquake to hit the Himalayan nation in 80 years. In addition to the rising deaths and injuries, an estimate from the US Geological Survey (USGS) states the economic loss could be upwards to 10 billion dollars.
The earthquake has devastated many small villages, schools, and homes. Nepal's capital, Kathmandu, has also been destroyed. Kathmandu was surrounded by historic sites, ancient temples, shrines, and villages. It was home to the 9-story Dharahara Tower, one of the iconic images of Nepal, but it was destroyed in the earthquake, among many other sites. The Nepali people are spiritual people and all the ruined sites pervaded with deep spiritual meaning.
The Monsoon Season Is Coming
The immediate need now is for temporary shelter and food. The monsoon season is beginning and families will need to be sheltered from the heavy rain and fast winds. Forecasters have also warned that the harvest could be lost this season as people hit by the earthquake would get only a short time window to plant crops before the monsoon season begins.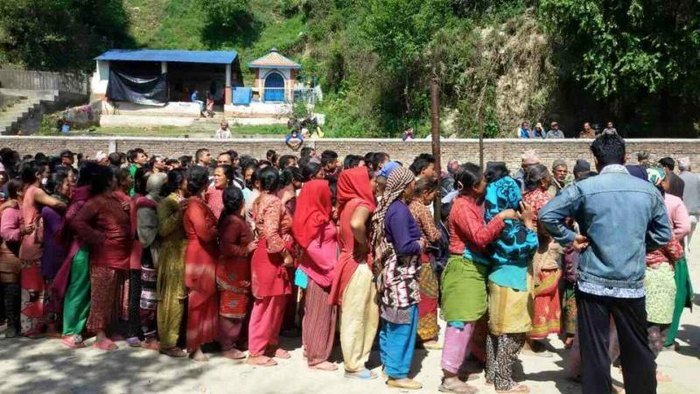 How You Can Help Provide Immediate Relief
When you register for any of our courses this month (May 2015), 5% of the proceeds will go to Partners In Sustainable Learning (PiSL), a nonprofit organization based in Nepal, whose mission is to support early childhood education in developing countries. In many of the villages where PiSL has provided early childhood education, adults and children are now living without shelter, food, or clothing.
GoLeanSixSigma.com Is Honored To Offer Our Support
We are offering free Yellow Belt Certifications to anyone associated with a relief effort (documentation required). Lean Six Sigma is a set of powerful tools and techniques that will help any organization or industry improve its efficiency and productivity. With the natural disaster hitting Nepal, chaos is at the forefront. Together, we can help the people become more efficient and effective at recovery. Supplies will need to be distributed in an efficient and prioritized way to contribute to everyone's safety and the sowing season.
Help Save Lives + Advance your process improvement skills by registering for Yellow Belt, Green Belt, Black Belt or Lean Courses today!
You can also donate directly on their website.