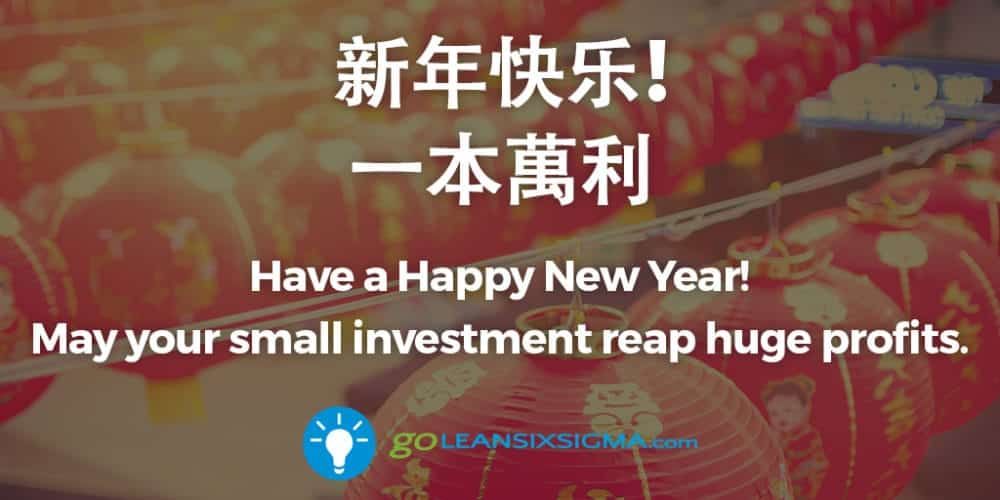 Happy Chinese New Year From GoLeanSixSigma.com! Register for your Yellow Belt Training and receive a
20%

discount by using coupon code 

YBC20

at checkout!

Our Chinese Yellow Belt Training & Certification can be completed fully online, at your own pace and is only $99. It's a small investment that can reap huge profits.