Did you know that on average, Green Belts get paid $11,000 more annually in 2016 than they did in 2012?
According to Indeed.com, the #1 job site in the world available in more than 50 countries and 26 languages, covering 94% of global GDP, the national average salary for a Certified Green Belt was $72,000 per year in the United States in 2012.
For 2016, average salary according to Indeed.com is $83,000 annually. That's an increase of $11,000 over the course of 2 years!
At GoLeanSixSigma.com, our mission is to help make improvement easier for you. We do this by offering the most practical, easy to understand and enjoyable Lean Six Sigma process improvement training and certification at affordable prices.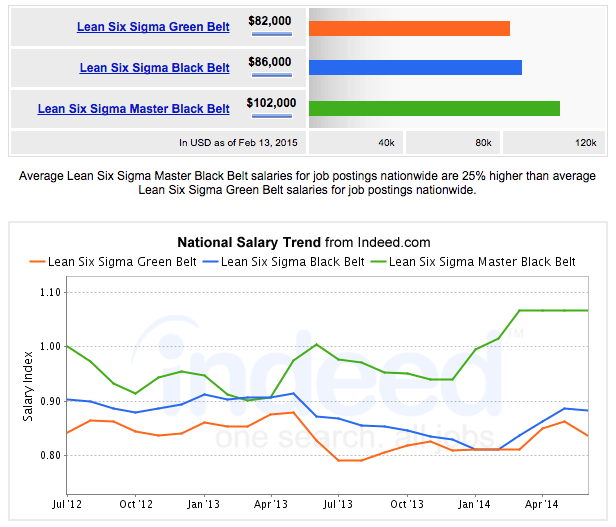 If you're interested in advancing your career and create positive change (at work or at home), register for Green Belt Training & Certification today. We'll teach you how to complete Lean Six Sigma projects step-by-step and give you all the tools you'll need to succeed.