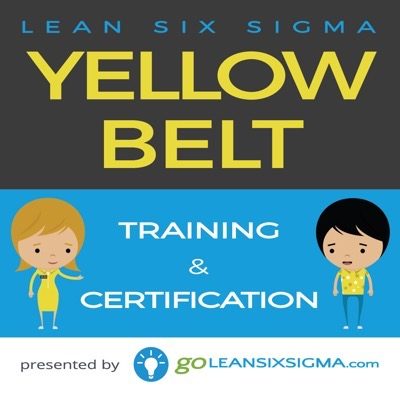 ACCESS ON YOUR
SMARTPHONE & TABLET
Lean Six Sigma Yellow Belt Course
Our free Lean Six Sigma Training will help you understand what Lean Six Sigma is and how it works so you can begin improving processes right away.
This engaging course draws on 25 years of success helping the world's leading organizations create happier customers and save millions of dollars.
Prerequisite: None
Training is FREE (sign up on the right)
8 hours, self-paced, completely online
Globally recognized
Earn 8 PDUs / 1 CEU
Yellow Belt Training includes:
What Lean Six Sigma is
Why organizations use Lean Six Sigma
How Lean Six Sigma works (DMAIC methodology)
Yellow Belt Certification includes:
Exam: 50 multiple choice questions (unlimited re-takes)
PDF Certificate to add to your LinkedIn profile
Membership to our Yellow Belt Certified Group on LinkedIn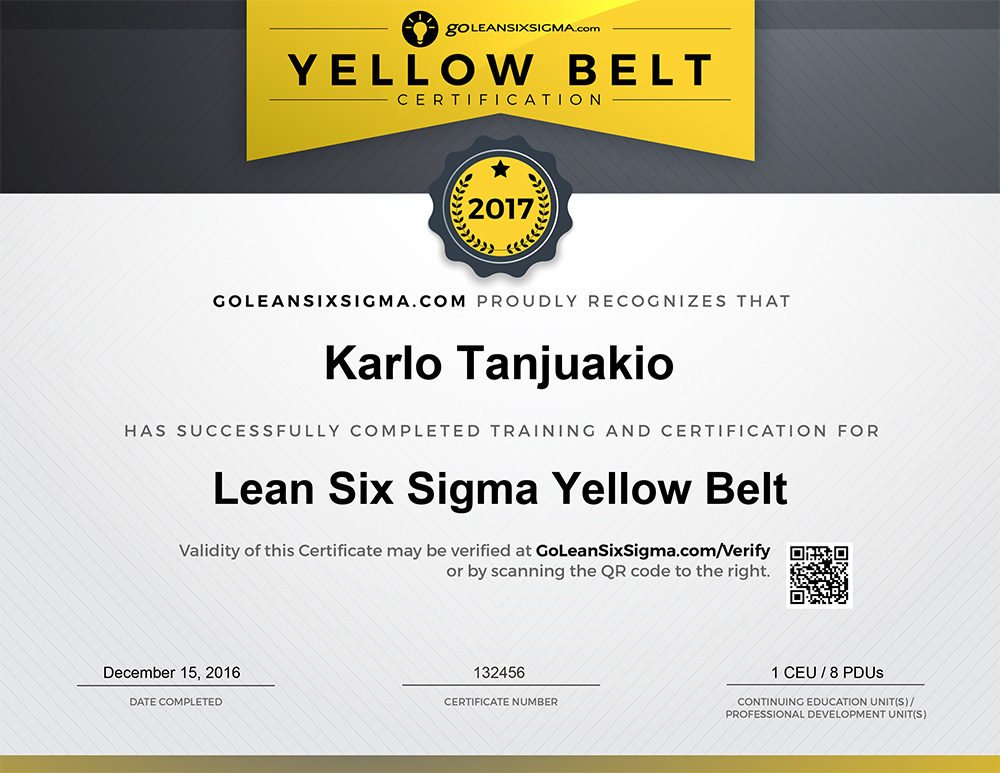 – STEP 1 –
Get access to your free training by subscribing:
– STEP 2 –
Get certified for $199 by clicking the "Get Certified" button above.
You'll Love Learning With Us
Register today and you'll learn how to solve problems and improve processes using Lean Six Sigma – in any industry or function.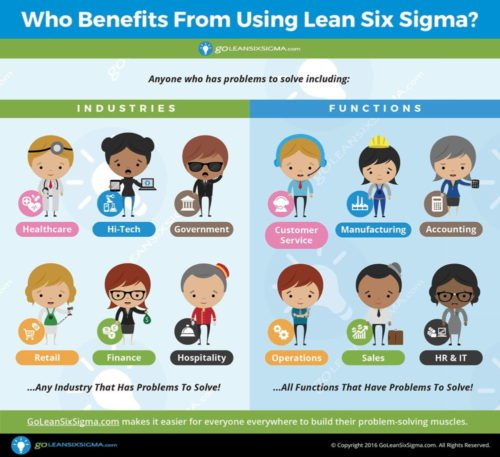 Simple
We've simplified Lean Six Sigma to make process improvement easier – while still covering a comprehensive body of knowledge.
Fun
Enjoy learning in an engaging environment with plenty of games and examples that helps ensure effective knowledge transfer.
Practical
Save time by learning how to use the most valuable Lean Six Sigma concepts and tools and begin improving right away!
Ready to Start Improving?
Interested In Another Course?
Select a course below to learn more.
Lean Six Sigma Yellow Belt Training Reviews
Average rating:
1875 reviews
Dec 13, 2017
Great Course!
Dec 13, 2017
Excellent course, well structured and easy to follow with good practical examples.
Dec 13, 2017
Learning experience was structured and very thorough. I look forward to continuing Lean Six Sigma Training in the future!
Dec 12, 2017
It is a good course.Appreciate if it can be downloaded.
Dec 12, 2017
Outstanding course!
Dec 12, 2017
Simple and interactive!
Dec 12, 2017
Very structured and informative.
Dec 12, 2017
This is a great course. Quick, simple and very easy to follow. I would highly recommend to others.
Dec 12, 2017
Great tutorial, easily understood, good pace
Dec 11, 2017
An interesting format. Good info on process refinement.