Join professionals from leading organizations and register for the highest rated, most practical and easy to understand Green Belt Training & Certification available.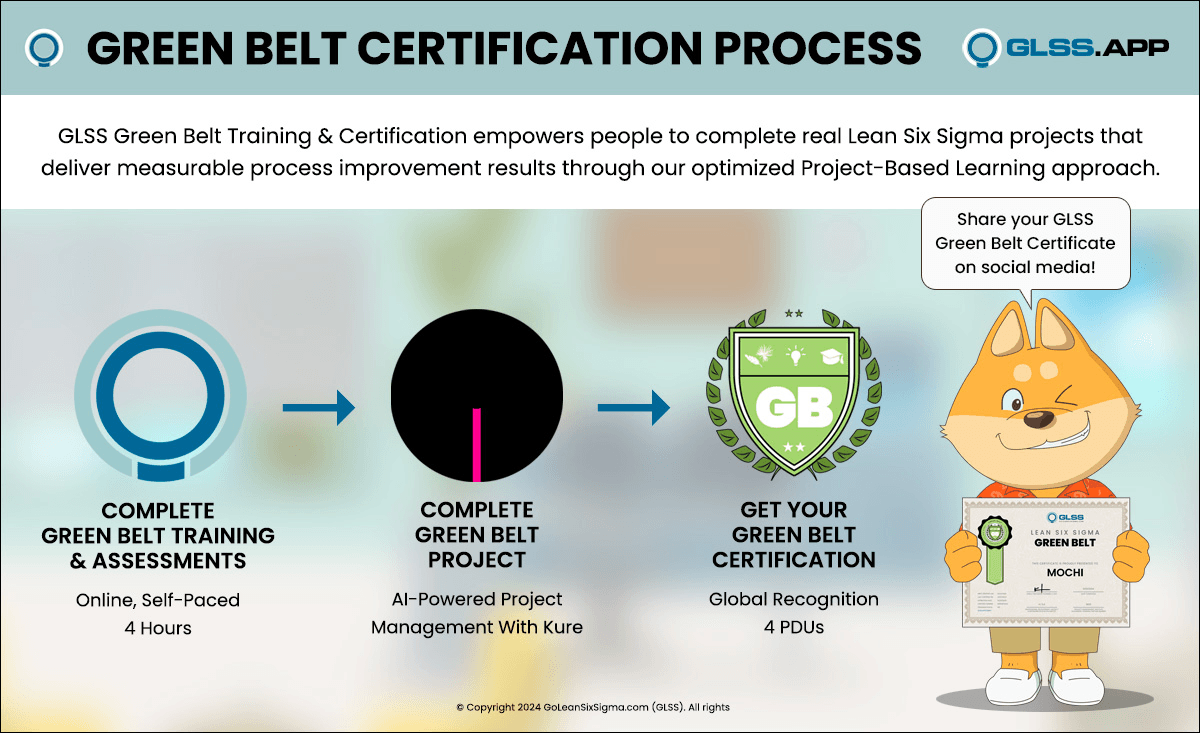 Green Belt Training & Certification – $699
$699.00Add to cart
Garanta seu acesso ao melhor treinamento de Lean Seis Sigma Green Belt disponível!
GoLeanSixSigma.com possui um curso abrangente, on-line, interativo, agradável, de rápido e efetivo desenvolvimento das suas habilidades de melhoria de processos e gerenciamento de projetos, utilizando uma linguagem clara e recheada de exemplos divertidos.
Nosso Treinamento de Green Belt vai te ensinar passo a passo como:
Selecione os projetos certos

Definir

o problema que tem de ser resolvido

Medir

o processo atual, mapa do processo

Analisar

o processo e identificar a causa do problema

Melhorar

o processo através da implementação e verificação da melhor solução

Controlar

o processo para garantir a solução efetiva
Nosso Treinamento Online de Green Belt foi desenvolvida por profissionais experientes e altamente bem sucedidos em aplicar a metodologia Lean, para atender ao ambiente de negócios atual. Com décadas de experiência em organizações de economia de praticamente todos os setores com faturamento de centenas de milhões de dólares, a nossa formação baseia-se no que os nossos especialistas praticam todos os dias no ambiente de trabalho, para lhe fornecer a maneira mais eficaz de aprender e implementar o Lean Seis Sigma.
Interessado no treinamento de Green Belt mas quer descobrir como funciona antes de comprar? Experimente o nosso Treinamento Gratuito de Yellow Belt! Sim, é realmente GRÁTIS!
Se você estiver interessado um Treinamento avançado de Lean Seis Sigma, acesse nosso Treinamento e Certificação de Black Belt.
---
Ajudamos as pessoas a melhorar suas organizações em todo o mundo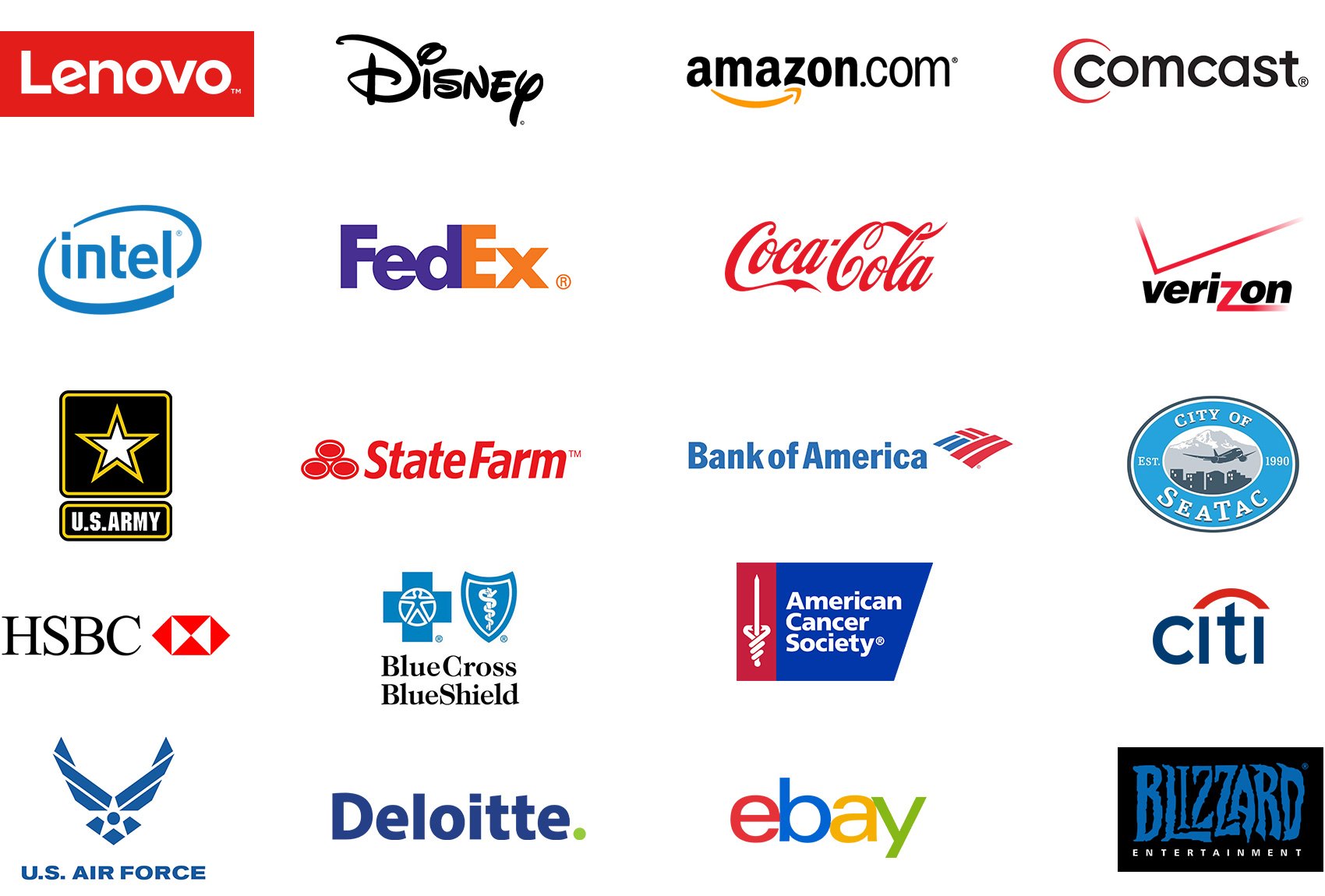 ---
Por que escolher a formação de Green Belt do GoLeanSixSigma.com?
Economizar tempo.

Saiba apenas o que é valioso. Nós otimizamos o nosso treinamento de Lean para cobrir apenas o que é prático para o uso diário, poupando seu precioso tempo.
Outros Treinamentos de Green Belt normalmente demoram 10 dias ou 2 semanas para serem concluídos, mas o nosso pode ser concluído em 3 dias – 3x mais rápido! Veja um Esboço do Treinamento de Green Belt para ver o que você vai aprender.

Divirta-se.

A aprendizagem não tem que ser chato. Nosso ambiente de ensino é animado , colorido e interativo, tornando o aprendizado divertido, para manter você envolvido e ajudar a reter o conhecimento de forma mais eficaz. Veja imagens do nosso treinamento de Green Belt abaixo.

Nossos clientes estão super satisfeitos e deixaram alguns depoimentos, mas não se limite a opinião deles, experimente você mesmo, faça nosso Treinamento Gratuiro de Yellow Belt.

Suporte que mais lhe convir.

Único e qualificado, a nossa equipe de suporte é super amigável e está disponível on-line, 24 horas por dia. Nós somos tudo o que você precisa para se tornar um Yellow Belt, Green Belt ou Black Belt Certificado!
---
A melhor Formação Internacional em Green Belt disponível!

---
Apenas começando? Experimente nosso treinamento Yellow Belt! É GRÁTIS!
Se você está apenas começando sua jornada no Lean Seis Sigma, nós convidamos você a participar do nosso Treinamento de Yellow Belt. O Treinamento de Yellow Belt irá apresentá-lo os fundamentos do Lean Seis Sigma em apenas 8 horas. Saiba mais sobre o Treinamento de Yellow Belt ou Compare a Formação Yellow Belt com o Green Belt. 
---
O Treinamento de Green Belt é Divertido e Fácil de entender
---
Visão Geral do Treinamento de Green Belt
Módulo:
Descrição:
Tempo:

Introdução

Saiba o que Lean Seis Sigma é e de onde veio, o que os 8 resíduos são, sobre as Funções e como selecionar projetos de forma eficaz.

2 horas

Definir

Saiba como definir o problema em um processo.

4.5 horas
Medida

Saiba como mapear e medir o processo atual.

6 horas

Analisar

Aprenda a identificar a causa do problema no processo atual.

5.5 horas
Melhorar

Saiba como implementar e verificar a solução.

4 horas

Ao controle

Saiba como manter a solução.

.
2 horas
Tempo total de Treinamento Green Belt:
*24 horas ($699)
 
Exame de Certificação em Green Belt:
4 horas (incluído)
* Por favor, note que os tempos acima são aproximados e você não está limitado a este tempo para completar o treinamento. Você pode completar o treinamento no seu próprio ritmo.
Não existem pré-requisitos necessários para a Formação em Green Belt.
Preços sujeitos a alteração sem aviso prévio.
Green Belt Training & Certification – $699
$699.00Add to cart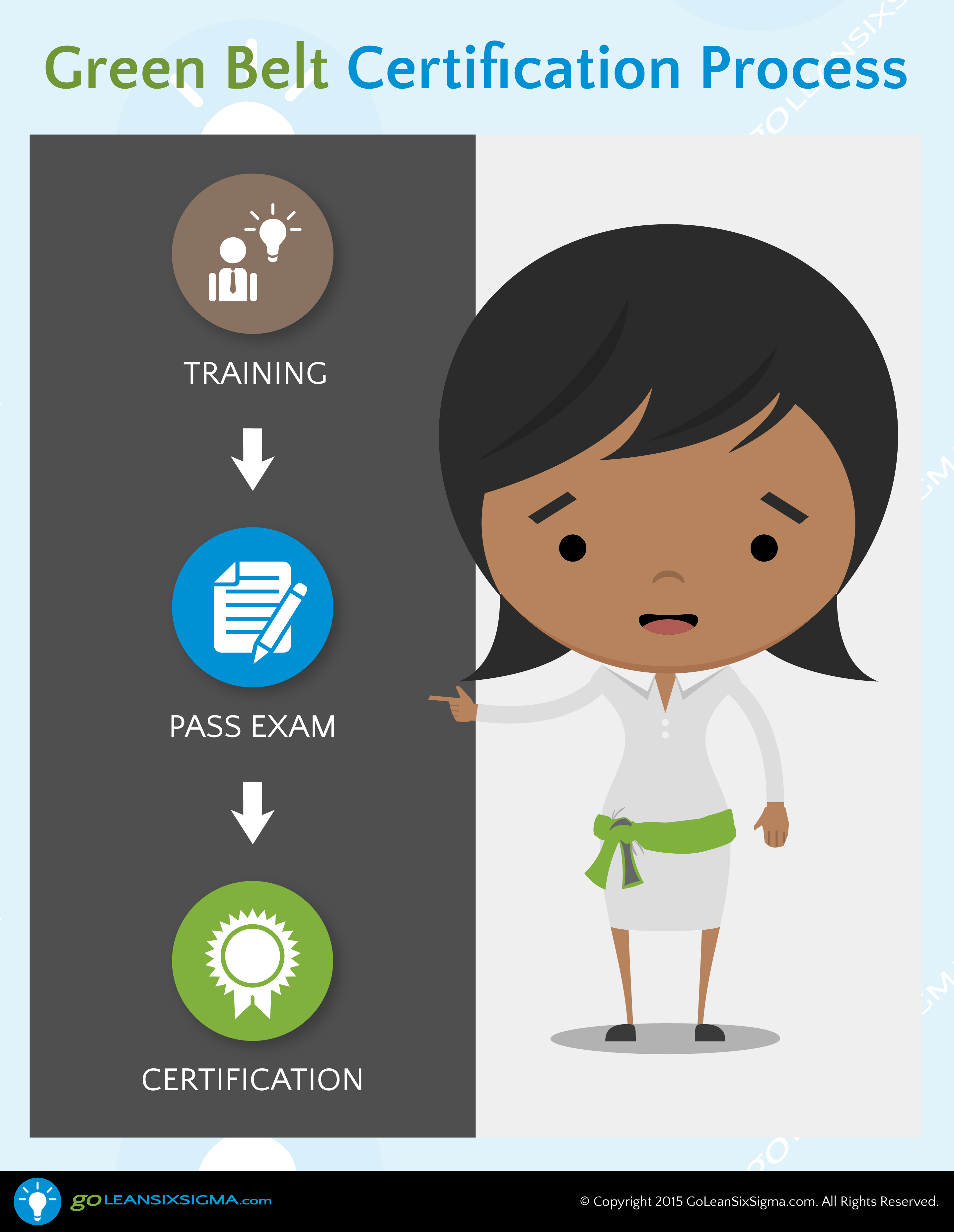 ---
Veja como será seu certificado de Green Belt
Detalhes
Perguntas?
Por favor entre em contato conosco. Gostaríamos muito de ajudar.