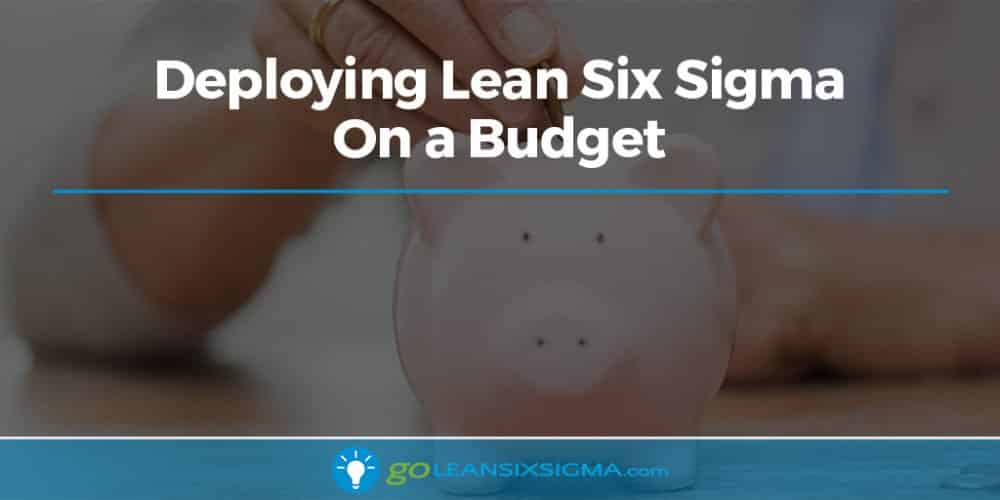 Embarking on a Lean Six Sigma Program can be an expensive proposition and the return on your investment can take time to materialize. Leadership is often left with difficult decisions around who to send to improvement workshops. Training all of your employees to become Green Belts or Black Belts would be like bringing the Olympic 400 Relay team to your neighbors pool party. Your neighbor would be a little overwhelmed and the swim team might not know what do to do with themselves.
---
Too Fast Too Spurious
Organizations who rush to train as many project leaders as possible in as short a time as possible face a host of repercussions. Training an individual employee to become a project team leader can cost upwards of $3,000 per employee per training week. Another issue is organizations are generally not in a position to launch the number of necessary projects to keep all the new team leaders active. Without immediately practicing their newfound Lean Six Sigma expertise, workshop participants fall prey to the "use it or lose it" syndrome. Many a training dollar has been spent in vain this way.
When You Care Enough to Train the Very Best
But the flipside of over-training can be equally detrimental. Faced with the decision of where to invest precious training dollars, some leaders opt to focus on a small, select group of project leaders to lead the charge. This saves money in the short term but without solid awareness of their role in process improvement, the organization risks losing the support and participation from management and front line staff. When the workforce is divided between the well versed and the uninformed then buy-in suffers. Team leaders have to spend more time selling their solutions resulting in a more burdensome effort to bring projects to completion. This increases the time to achieve project gains, and time is a terrible thing to waste.
Because They're Worth It
When you ensure that all key members of the organization have a solid understanding of why Lean Six Sigma is good for them and the business, you prepare them to provide project teams with the information, data, process knowledge and approval they need for faster project completion. Bringing large groups together for a FastPitch shared process improvement experience builds that essential organizational awareness necessary to build a workforce that's not just informed but ready to partner in reaching improvement goals. An engaged workforce can dramatically speed the time to organizational benefits.
Launch It Your Way
FastPitch enables organizations to not only give large groups of employees a thorough understanding of Lean Six Sigma but it also generates genuine excitement and engagement for less than one tenth the cost of a week of Green Belt Training. A fully facilitated FastPitch session including the kit and workbooks can cost from $200 to $350 per employee. You can bring costs even lower while increasing in-house expertise with our Train the Trainer program. Contact us now for details on how to bring FastPitch into your organization.
---
For availability and pricing, please contact us by completing the short form below.