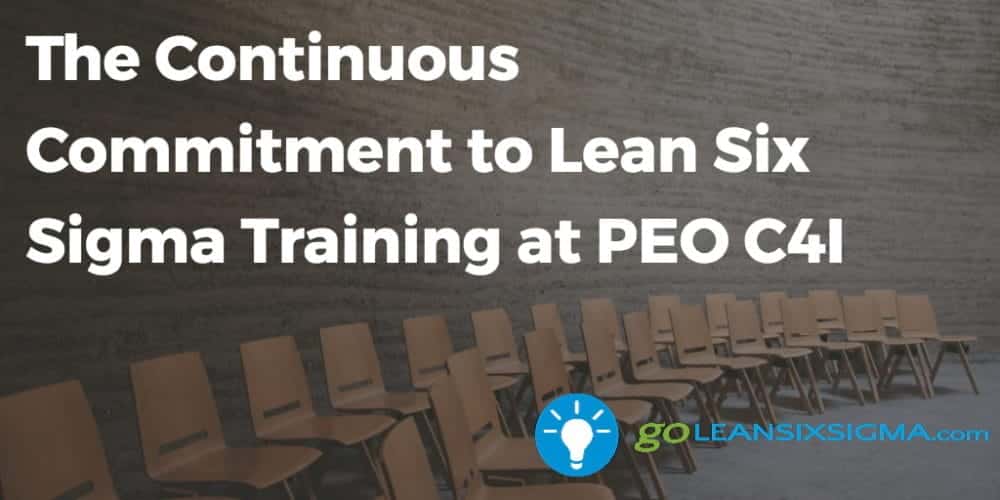 At the Program Executive Office Command, Control, Communications, Computers and Intelligence (PEO C4I), Lean Six Sigma Green Belts and Black Belts have saved millions of dollars and hundreds of man hours associated with the procurement of new information technology systems.
"Process improvement doesn't happen in a bubble," executive director of PEO C4I, John Pope shares. Through multiple smaller projects, PEO C4I has been able to realize the bigger picture: big savings overall. By having all the stakeholders working together on the projects, it adds efficiency and effectiveness to the teams overall performance.
Process improvement doesn't happen in a bubble,
The PEO C4I Front Office CPI team aims to have trained personnel in as many offices, on as many projects and from as many teammates as possible. "I have some ideas about where we can increase efficiency, but I'm looking forward to examining them with my new knowledge," Lt. Cmdr. Jonathan Width shares, who is currently enrolled in Lean Six Sigma Training. PEO C4I continues it's Lean Six Sigma journey through it's continuous commitment to certifying more Green and Black Belts.
I have some ideas about where we can increase efficiency, but I'm looking forward to examining them with my new knowledge,