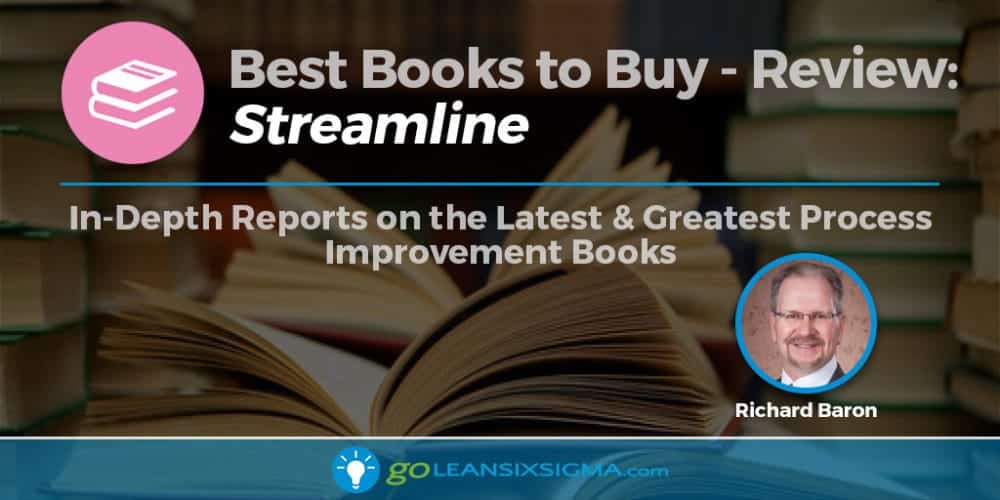 This month's book is Streamline: A Business Novel – Your Path to Government Efficiency Starts Here by Richard Baron.
About the Book: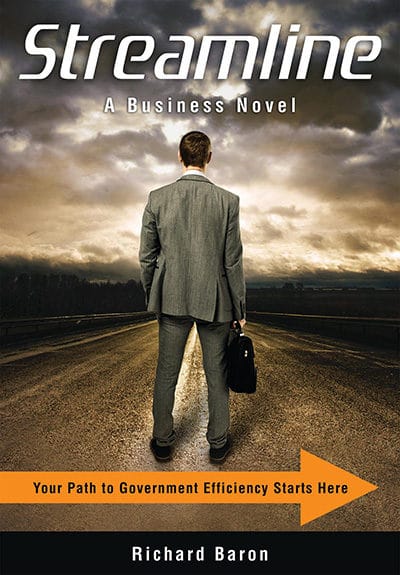 This is a business novel in the tradition of Eli Goldratt. Just as The Goal chronicled the life and times of a manufacturing manager trying to save a plant, Streamline tells a similar tale of distressed City Manager Sam McConnell. With his job on the line, Sam taps the experience of a Lean Six Sigma consultant who works with several government employees to map process steps, find waste and ultimately consolidate the value-adding steps in the building permitting process.
Richard Baron acknowledges the often intense pressure government employees are under to do more with less while gently offering a way to move past long wait times, fix the disconnects between departments and untangle the growing maze of steps that accumulate in any business process. The book includes helpful dialogue for anyone looking for facilitation tips along with detailed examples and a step-by-step walkthrough of how to understand and then improve a process.
The book is plain spoken, accessible and good for newcomers to the problem-solving world of Lean Six Sigma. It's great to see a no-nonsense government example since fixes to government processes help all of us – the citizens!
About the Author:
Richard Baron currently works for Coconino County in Arizona (doesn't "Coconino" sound like a good name for a fancy coffee?). His current position is Project and Program Coordinator. He applies Lean Six Sigma Process Improvement techniques on the job everyday while helping others do the same. When he's not fixing government processes, he donning a well-worn T-shirt and work boots while fixing old houses. Whether he's using a hammer or a flipchart, he's a fix-it man with a passion for improvement.
Practical Tools and Concepts Covered:
Who should read Streamline?
Any and all federal, city and state government employees
People looking for a guide for their own process improvement efforts
Anyone who's curious about what really goes on when "consultants" show up
Anybody looking to build their problem solving muscles!
From the Page:
"There's an easy method to help you differentiate between a customer and stakeholder, and that is to ask the question: If the group that you believed to be the customer went away, would there still be a need for this process?"
"Be aware of customer complaints. They are generally a sign that the process isn't working properly. And remember that you have the ability to change a process that doesn't work. Don't accept that cliche of 'that's the way we have always done things around here.' Be willing to take the initiative and change things."
Here here! Words to live by!
---
Check out our Amazingly Awesome List for more book reviews as well as a comprehensive list of Lean Six Sigma and process improvement books! Also, make sure to listen to our interview with the Richard Baron on this month's podcast, "The Just-In-Time Cafe"!