Login information will be sent to your email. Please also check your spam folder, since sometimes our email ends up there.
Locate the email in your inbox or spam folder and follow the link provided.

Create a password, confirm your password, agree to the Terms & Conditions and click Continue.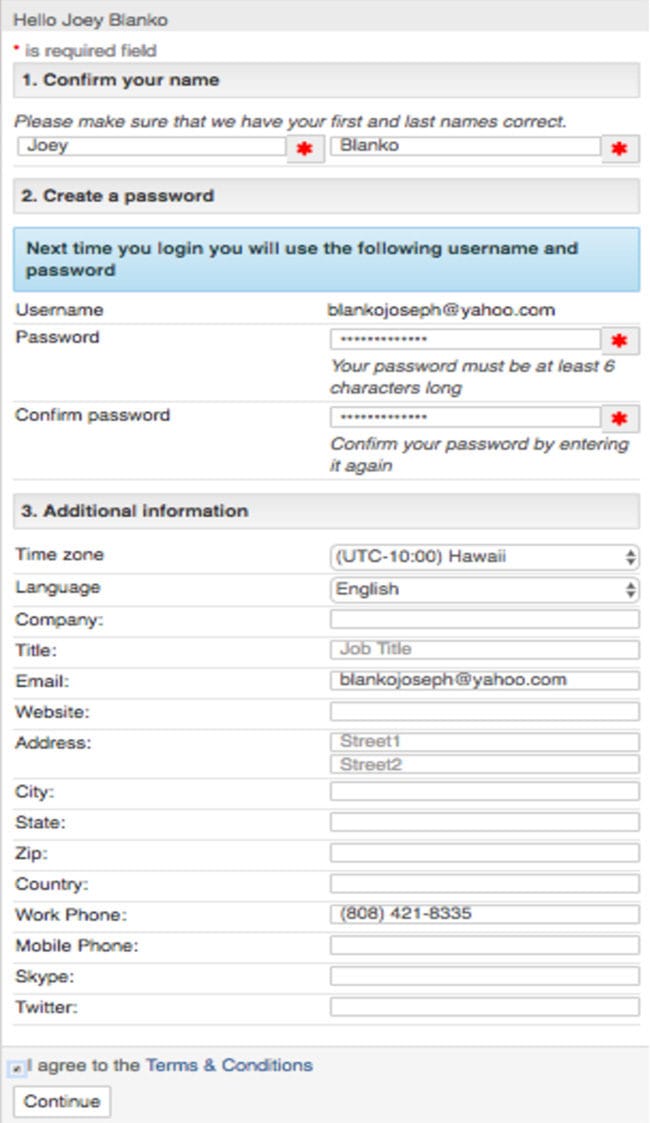 Hover your mouse over the course and click to begin the course.