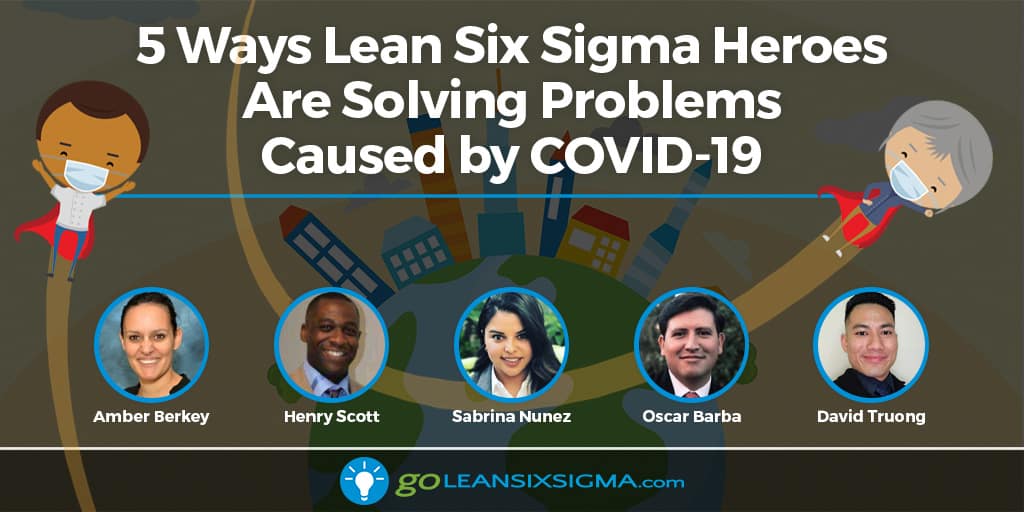 We asked our learners to share a Quick Win or Process Improvement Project story related to how they've solved a problem that arose because of COVID-19. We were heartened by stories of hope from Hospitals, Military Bases and Family Businesses.
Nurses, Logistics Managers, Consultants and Army Officers banded their colleagues together and used their Lean Six Sigma chops to act quickly. We are honored to share these reports from the field from our problem-solving heroes!
Health Care Center Switches from In-Person to Telehealth Visits in Record Time
Neighborhood Healthcare provides primary health care services (medical, dental, behavioral health, and specialty services) to 69,000 unique patients each year. COVID-19 has changed the way we provide the services to almost every single one of these patients. As a Federally Qualified Health Center, we historically have received no reimbursement for tele-health visits (phone or video visits). COVID-19 forced us to quickly launch a tele-health platform, and legislation followed to provide reimbursement for tele-health services.
As an organization, we needed to figure out the best processes surrounding this new way to deliver services that would maximize profits, and not disrupt the quality of care for our patients. We almost immediately began with telephone visits and started to pilot video visits. We had cancelled almost all in-person visits and now needed to reach out to patients and offer phone visits.
These telephone visits brought workflow challenges to light that we were able to work through quickly—identifying patients who were assigned to a different health center & ensuring we were:
Not reaching out to patients who seek care elsewhere (we would not be reimbursed for these visits so that would mean financial loss to us)

Not submitting claims with incorrect or missing coding (financial loss to us)

Following processes for checking health plan eligibility to determine if patients are covered under insurance or cash paying patients, etc.
Meanwhile, we were piloting video visits & adjusting as needed. We established processes to work with patients and determine their video capabilities, trained staff on explaining the phone app platform to our patients, worked with providers to train them on proper coding and documentation for these visits (incorrect coding leads to financial loss as we cannot submit a claim for payment & rework and wastes provider time fixing defects.)
The root causes we identified were:
Little training for providers

Hesitancy from patients (we serve patients who have difficulty with technology and those with language barriers)

Skipping steps in our usual process
We established new reporting and analytics to monitor the utilization of our provider schedules: visits per hour, cycle times, claim data, and much more. That enabled us to ensure our efforts were making an improvement. The results? Within 7 days we increased our tele-health appointments back up to 1,300 visits per day, approximately 100 visits shy of our previous productivity of in-person visits.
Monitoring the data and feedback from front-line staff has been key to our successful transition to tele-health. We have also since launched tele-health for dental, behavioral health, and podiatry visits!
We made changes and improvements on a daily and hourly basis, in rapid-cycle sessions of feedback from patients and staff. We are hopeful that this tele-health platform will continue to be reimbursable after COVID-19 subsides, and are confident we can continue to provide excellent care to those in need, fulfilling our Mission to provide quality care to all regardless of situation or circumstance.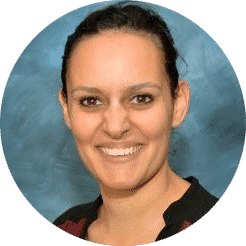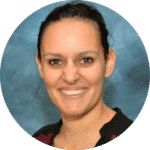 Amber Berkey
Fund Development Manager

Guam Task Force Analysis Helps Stop the Spread of the Virus
I am an Army Officer assigned to a COVID Task Force in Guam. Guam is a remote island in the Pacific with a population of around 100,000 people. Its remoteness presented logistical challenges due to the scarcity of medical resources. Guam makes a huge percentage of its revenue from tourism and with the virus rapidly spreading globally it presented a challenge to allowing tourists into the country.
Guam has limited medical supplies and insufficient infrastructure to properly handle a surge. We wanted to ensure we developed a plan to attack the virus aggressively from the first moment the cases were identified.
Once we assembled the Task Force, we conducted an analysis and presented a six-month trajectory of the possible spread if preventive measures weren't taken. Our leadership briefed the Governor on our model. With the information collected from our experts and of her own staff, the Governor made the decision to declare a state of emergency and issue a shelter-in-place order. That order limited flights leaving and entering the country and allowed only mission-essential businesses to stay operational.
With her decisive action, over the last 30 days we have seen a steady decrease in the spread of the virus. In the past week, we had 4 out of 7 days with no positive cases.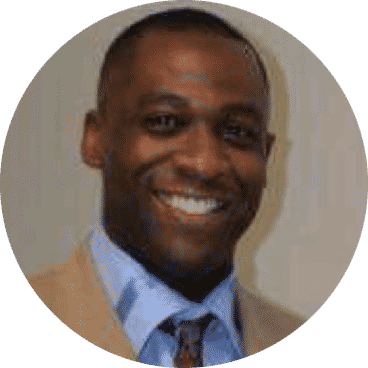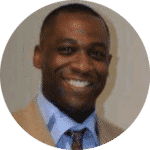 Henry Scott
Sr. IT Project Manager

Hospital Nurses Establish Quick-Learning COVID-19 Command Center
At Trustbridge Hospice, we felt the first impact of the COVID-19 virus when an influx of calls began pouring into our Infection Control Nurse. 
Our response was lean driven. We collected meaningful data about call volume, identified the needs, and established a pandemic control plan to deliver the most efficient and effective response. 
A COVID-19 Command Center was established in an open office where a larger team of experts would work in a rapid response environment. Staffing was quickly assembled from administrative nurses across our agency: EMR nurses, Operational Excellence nurses and Education Department nurses.
Our infection control department head was given authority to lead and educate the team about appropriate responses, composed daily from the CDC and local health department authorities. 
Outcomes from the center include Q&A and patient screening, company communications to our field teams, communications with the Department of Health tracking positive and negative patients, scheduling timely WebEx meetings with leadership, mapping new processes and evolving our Standard Work for continuous improvement.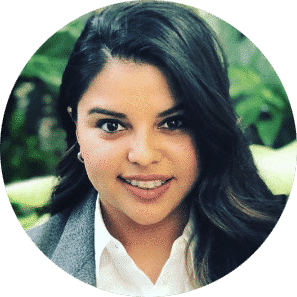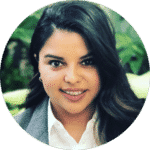 Sabrina Nunez
Operational Excellence Analyst

Family Consulting Firm Encouraged by the Pandemic to Reduce Waste
I am a Project Manager for a corporate governance and family business consulting firm in Mexico. Before COVID-19 arrived, we had identified that we waste time in our daily hours due to Transportation. We discovered we wasted from 1 to 2 hours of Transportation driving to and from to our clients offices for meetings. This waste of time creates a constraint on the available capacity for consulting and implementation with our clients.
We discovered that several of our meetings (around 25%) could be online meetings. Our initial thoughts were that it was highly valuable to have face-to-face meetings, but COVID-19 helped us to see reality. It's not a necessity, and we were wasting valuable time that could be spent on projects and value-added activities.
Now we have Key Process Indicators (KPIs) for the wastes of Motion and Transportation. We implemented a remote-friendly policy, so a Consultant can make a decision of where to work and how to spend less time in traffic. We have established meeting types and priorities so we can determine whether to have a simple call, a face-to-face meeting or an online meeting with Microsoft Teams or Zoom.
Right now our city is locked down and we can't go out, so the Waste of Motion is not a problem. When we resume normal operations we expect to see a Motion reduction of 20%.
This Quick Win helped me introduce Lean Six Sigma and the concept of Waste identification with my team, now they want to change the way we manage projects and team meetings using Agile methodologies, Lean, and collaborative tools such as Trello for a Kanban approach.
I'm happy because our journey has just begun.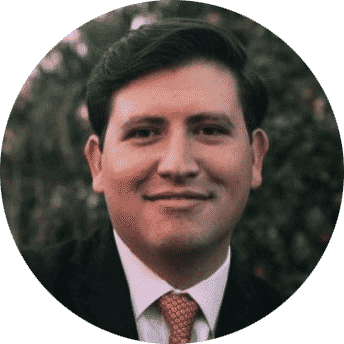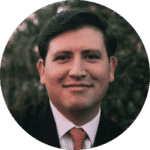 Oscar Barba
Project Manager

Military Base Secures Space from Brother Bases to Limit Spread
As COVID-19 has spread, the housing situation on our military base has been our main challenge regarding our Restriction Of Movement (ROM) and Shelter In Place (SIP) restrictions. With limited space, the issue was how to keep personnel adequately protected?
Given the number of military members and the limited amount of living quarters, I used my position as the Logistics Officer to seek relief by requesting assistance from our nearby brother bases. The procurement of additional living quarters gave us the ability to spread military members out. This enabled them to follow the strict guidelines of ROM and SIP, enabling no personnel left behind and all members taken care of as much as possible.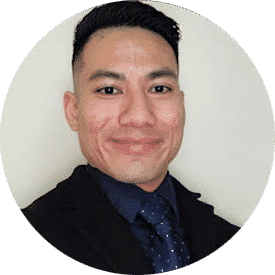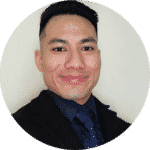 David Truong
Logistics Officer

Human beings are natural problem solvers but Continuous Improvement professionals have dedicated their lives to it. What about you? How are you approaching the pandemic? What's working? What are you seeing out there? We'd love to hear from you. We're in it together.