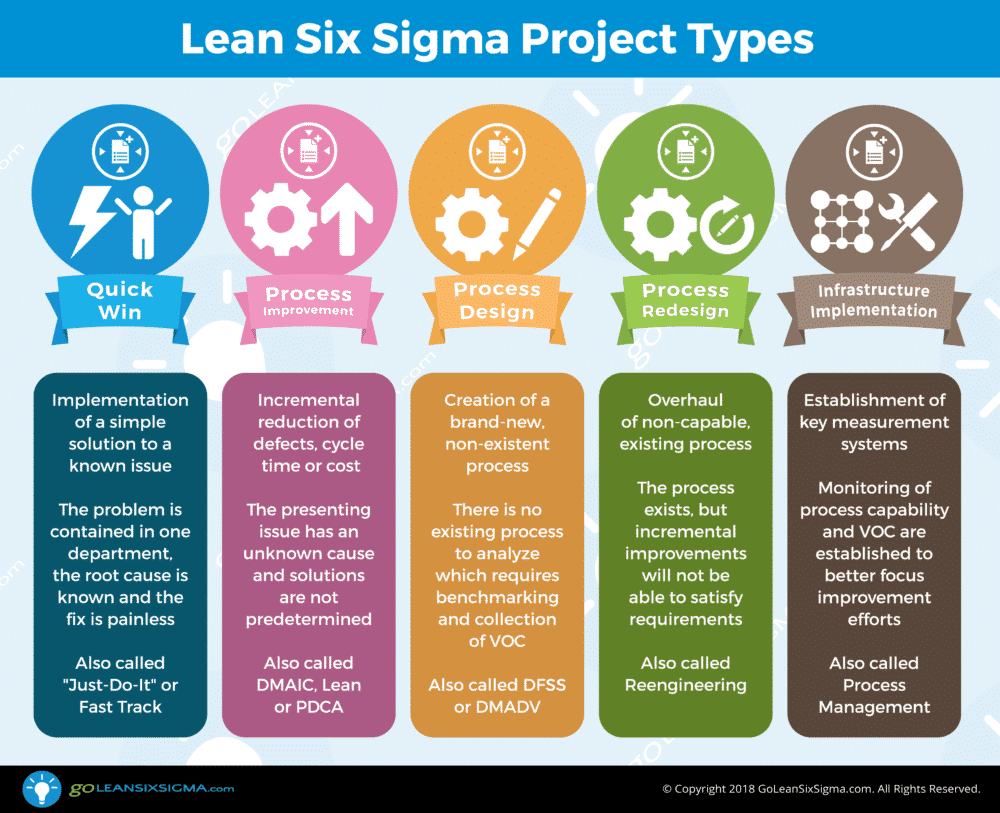 It's important to know what kind of Lean Six Sigma project you're considering. These are 5 classic project types to help you decide. If you're looking to conduct a Green Belt or a Black Belt project, then you should be working on a Process Improvement Project.
Quick Win
Implementation of a simple solution to a known issue
The problem is contained in one department, the root cause is known and the fix is painless
Also called "Just-Do-It" or Fast Track
Process Improvement
Process Design
Creation of a brand-new, non-existent process
There is no existing process to analyze which require benchmarking and collection of VOC
Also called DFSS or DMADV
Process Redesign
Overhaul of non-capable, existing process
The process exists, but incremental improvements will not be able to satisfy requirements
Also called Reengineering
Infrastructure Implementation
Establishment of key measurement systems
Monitoring of process capability and VOC are established to better focus improvement efforts
Also called Process Management
Which Project Will You Select?