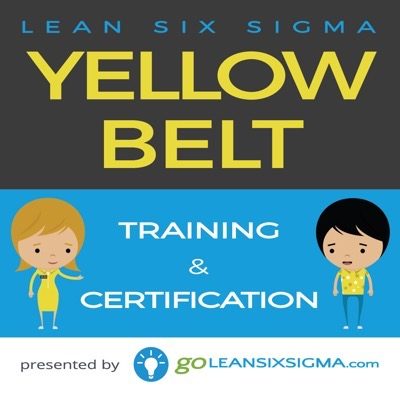 ACCESS ON YOUR
SMARTPHONE & TABLET
Lean Six Sigma Yellow Belt Course
Our free Lean Six Sigma Training will help you understand what Lean Six Sigma is and how it works so you can begin improving processes right away.
This engaging course draws on 25 years of success helping the world's leading organizations create happier customers and save millions of dollars.
Prerequisite: None
Training is FREE (sign up on the right)
8 hours, self-paced, completely online
Globally recognized
Earn 8 PDUs / 1 CEU
Yellow Belt Training includes:
What Lean Six Sigma is
Why organizations use Lean Six Sigma
How Lean Six Sigma works (DMAIC methodology)
Yellow Belt Certification includes:
Exam: 50 multiple choice questions (unlimited re-takes)
PDF Certificate to add to your LinkedIn profile
Membership to our Yellow Belt Certified Group on LinkedIn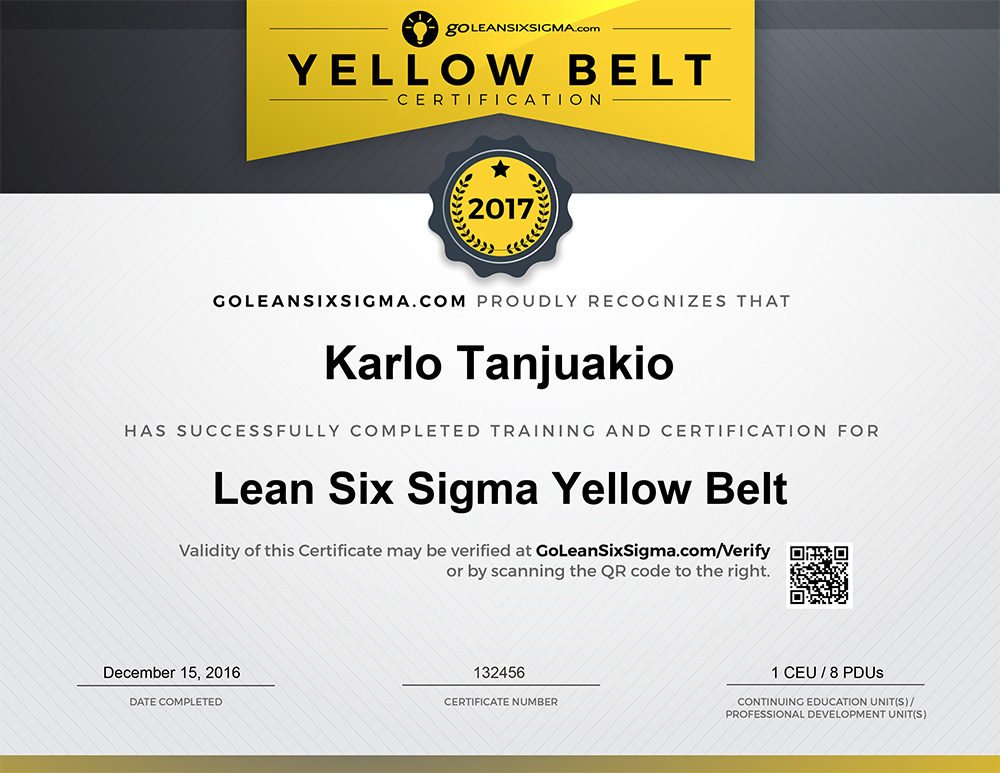 – STEP 1 –
Get access to your free training by subscribing:
– STEP 2 –
Get certified for $199 by clicking the "Get Certified" button above.
You'll Love Learning With Us
In 2016, a Lean Six Sigma (LSS) initiative was launched in Pitney Bowes Presort Services in support of our strategic goals of improving operational excellence and fostering the professional development of our employees.
Recently, nine individuals presented results from their projects to our Executive Staff. They highlighted how improvement opportunities were qualified, how root causes were unearthed and pulled into the light, how innovative improvements were identified, implemented, and verified.
Most importantly, they were able to quantify the impact those improvements have had on our organization and our Clients.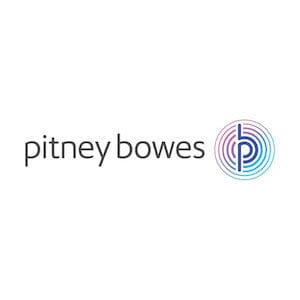 Register today and you'll learn how to solve problems and improve processes using Lean Six Sigma – in any industry or function.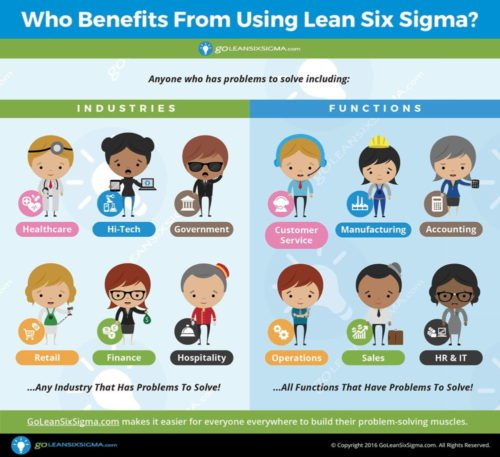 Simple
We've simplified Lean Six Sigma to make process improvement easier – while still covering a comprehensive body of knowledge.
Fun
Enjoy learning in an engaging environment with plenty of games and examples that helps ensure effective knowledge transfer.
Practical
Save time by learning how to use the most valuable Lean Six Sigma concepts and tools and begin improving right away!
Ready to Start Improving?
Interested In Another Course?
Select a course below to learn more.
Lean Six Sigma Yellow Belt Training Reviews
Average rating:
1501 reviews
Oct 19, 2017
I paid for this course but felt it was worth the money. Getting to go at my own pace was wonderful and was worth the time. I like how each component is broken down and easily explained. I am very pleased and can't wait to continue on with obtaining a green belt.
Oct 17, 2017
I am a black belt and I took this course to evaluate it as a yellow belt training options for our organization. I thought it did a very good job of providing a simple and concise yet comprehensive high level overview of lean, six sigma, and the DMAIC problem solving process!
Oct 17, 2017
Great course and very easy to follow and work at a pace that works for you and your time table
Oct 17, 2017
Amazing course. Important information in this training.
Oct 16, 2017
Easy to use, and really helps you learn the skills
Oct 16, 2017
Quick, simple, and easy
Oct 16, 2017
Very helpful when explaining different ways to make workplace procedures more effective
Oct 14, 2017
Great course and very informative.
Oct 14, 2017
Great course. It's a good start to have a "continuous improvement" mindset.
Oct 14, 2017
I had some issues with signing in at different times and had to reset my password twice. The course itself was very user friendly and the modules straightforward. Very well done.